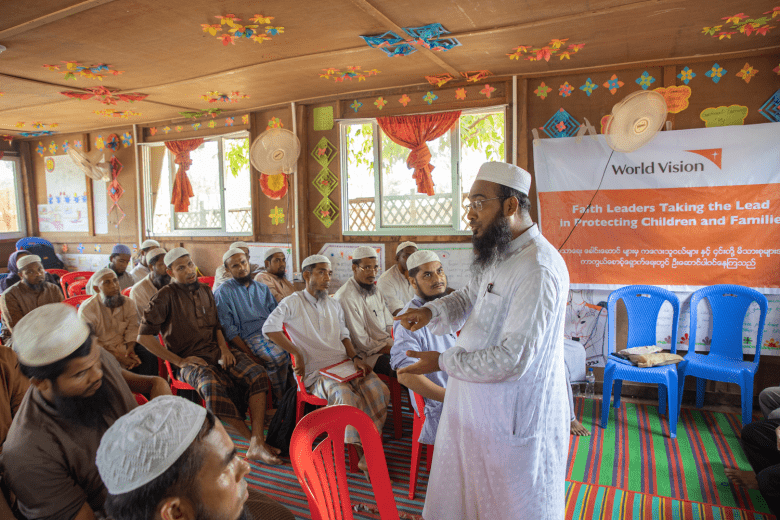 Rohingya refugees: Engaging faith leaders to end violence against children
Friday, November 1, 2019
World Vision's rights-based approach to our work with Rohingya refugees is rooted in our faith.
We believe that it's possible to overcome inequality, challenge harmful behaviours and achieve justice for children. We mobilise, amplify and harness voices—especially those of children—to call for what is right, what is fair and what is just.
This year, we integrated World Vision's global campaign, It Takes a World to End Violence Against Children, into our child protection activities in the camps. Across five camps, we equipped and mobilised Rohingya parents, teachers, faith leaders and children themselves to speak out against child abuse and exploitation.
In June, 35 imams and 35 influential women participated in a three-day workshop on child marriage led by a renowned Bangladeshi imam. Together, they examined their cultural traditions and religious beliefs about this practice that is common among the Rohingya.
At the end of the meeting, 60 per cent of the imams said their previously held views on marrying girls before age 18 had shifted.
This is an important start in the right direction.