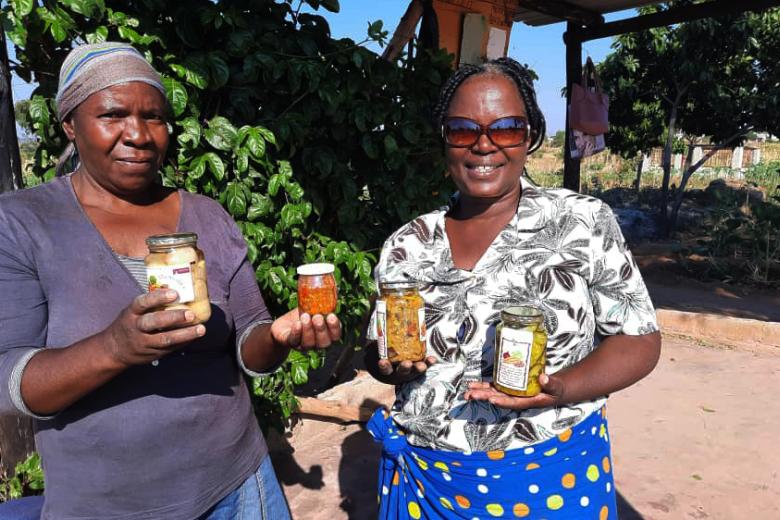 Women fight hunger through community gardens in Robert Sinyoka
Friday, October 15, 2021
By Tichaona Zivanayi and Nomusa Makhado
Community and nutrition gardens play an important role in enhancing food security and dietary diversity to combat malnutrition. They have become a source of livelihoods for most women (especially widows) and families in Zimbabwe, considering the low rate of employment and the unstable economy.
In World Vision's Robert Sinyoka Area Programme, one such garden has stood the test of time since it was established in 2007. Kirimuva nutrition garden has grown from a household source of nutrition to an income-generating project that has seen women registering their names in the business books. Fifty-two-year old Sithabisiwe, who is also a widow, tells her story with a smile as she shows off some of the products from the garden.
"I have been a member of Kirimuva garden since 2007", she narrates. "Life had been difficult for me and my family before I became part of this garden. We had no source of income and, being a widow, I needed to take care of my children. I had no access to land and I'm not educated enough to seek for formal employment. It was difficult to keep up with the monthly expenses for taking care of the household and the children's school needs. I had to do menial jobs like doing other people's laundry and garden work to keep the household intact. Sometimes I would have to work extra hours to earn extra cash but it was still not enough".
After the establishment of the garden by World Vision and partners, Sithabisiwe's life and the lives of many other women changed. They are now able to grow various crops (e.g. beans, tomatoes and brinjal among other vegetables) for their families, with surplus being sold to meet other household needs. Sithabisiwe is now able to take care of her three children.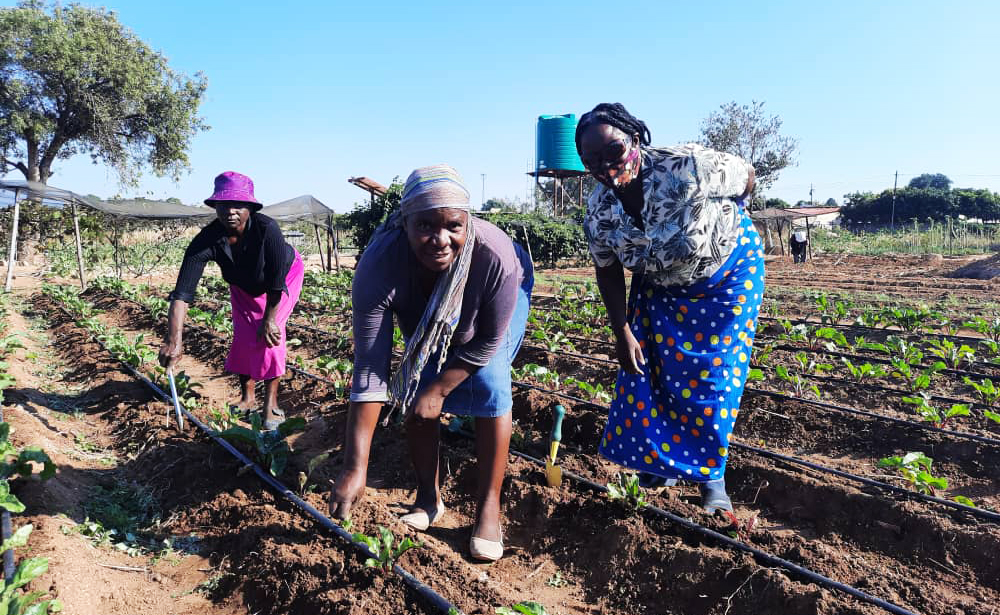 In partnership with Plan International and Bulawayo City Council, World Vision drilled and installed a borehole for a group of 10 members who had identified potential land in Old Pumula suburb to start a community garden. World Vision further provided fencing materials for the garden to keep it secure from thieves. The garden was later officially registered with City Council in 2010 when it had become more established. Since then the garden has grown to a 40-member project with women dominating the group (23 women, 17 men).
World Vision continued to support the garden with equipment such as storage tanks, garden tools, seeds, pesticides and protective clothing. Innovative farming technologies such as drip irrigation, which helps conserve limited water supplies and saves time and energy for the women who used to carry water on their heads, was also introduced. In 2020, World Vision supported a training which was facilitated by the Ministry of Women Affairs, where the garden members were trained on how they can diversify and produce a variety of vegetables such as cucumber and brinjal. They were also trained on how to make pickles from the different vegetables to increase their income.
"After receiving the training, we decided to establish an organisation called the Sally Foundation to produce pickles from the newly attained knowledge", shares Sally (67), one of the foundation's members. "Our first planting of cucumber and brinjal was not very good since it was our first time to grow those and we decided to engage a specialist who came and taught us how we can produce a good yield. Since then we have been growing the sweetest vegetables ever! We then bought some empty bottles and all the ingredients required to make the pickles. We managed to make more than 50 bottles of cucumber, brinjal, chilies and carrot prickles that we packaged and sold at US$2 per bottle. This is a new product that we are starting to introduce to the market. We have seen positive responses from the community as they come and buy our products. Our plan is to visit local shops to market our products and see how they will fetch."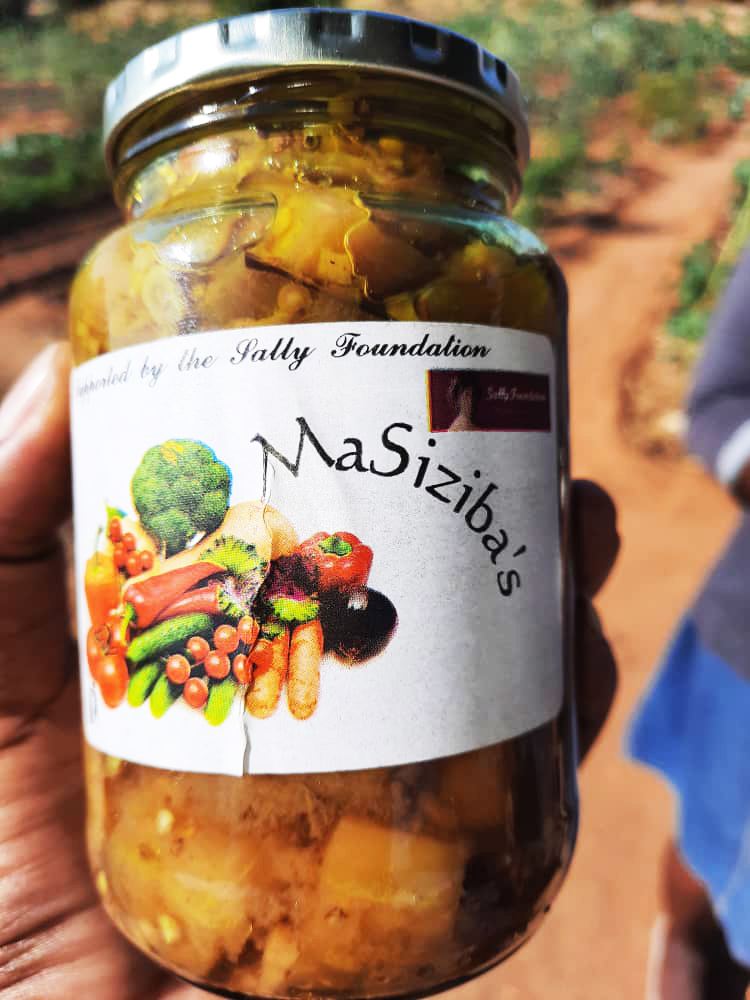 As the group continues to expand, diversify and improve their crops, their profits are growing. They are now producing a variety of vegetables, and are able to package their products in a professional manner. From the first sales of pickles made, the group managed to raise US$200 in a period of a month; which had not been the case when they used to only grow common vegetables like tomatoes, spinach and others that they would sell in local Zimbabwean currency also known as 'bond notes.' Now that their produce is diverse, they have seen even local shops coming to buy from the garden in foreign currency.
Community nutrition gardens like Kirimuva are not only helping women to fight hunger, but also contributing to create sustainable livelihoods for vulnerable communities in Zimbabwe. These gardens have also improved dietary diversity, overall food and nutrition security for other community members who purchase vegetables from the gardens. For Kirimuva garden, more than 700 households from Pumula are benefitting from the availability of fresh vegetables sold by Sithabisiwe and her peers.