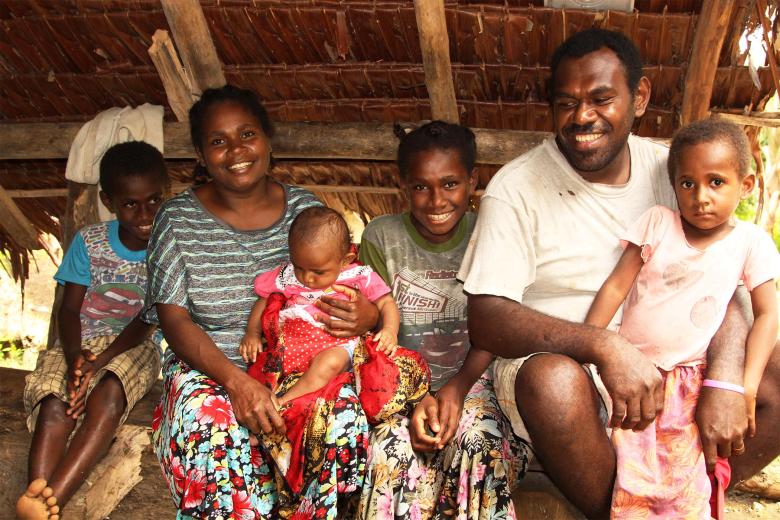 Rebuilding families
Tuesday, December 4, 2018
"I must tell you that my husband was a very hard man. He not only treated me badly, but he was also very vocal in his position towards World Vision's message of gender equality and banned me from attending programs connected to them or their ideas," shared 28-year-old Tovock.
Tovock, mother of four spoke of how her husband did little work around the house and expected all chores to be done by her on time and without any complaint. She feared her husband Jean as he would get very violent if he was not happy with the state of their home or felt that he was not obeyed or respected. "He would beat me badly and make my children go hungry!" she said emotionally.
World Vision's Relationship Education about Choices and Healing (REACH) program, funded by the Australian government and private donations from the Australian public, uses a faith based approach to support communities to reduce and prevent gender-based violence and support those who have been affected by violence.
John, a faith leader working in Tovock and Jean's community, shared his experience of Jean's reluctance to participate in the program, "I remember when I went with the World Vision project officer to pick up participants for the workshop, Jean made a lot of excuses so that he would not have to go. We had to sit with him and his wife to talk about it until he reluctantly agreed. He was the last participant to get into the vehicle."
During the workshop, something happened to Jean that changed his family's life.
"There was a time when I beat my wife unconscious when she was pregnant for not cooking food on time and I remember so many other terrible things I have done to her and our children," said Jean. He then went on to say, "During the workshop, I learnt that no one was created by God to be abused. I learnt the emotions and pain that women and children feel and how it affected them when they were abused. I was also taught anger management techniques to help me during conflicts and all of this made me begin to realize what I was putting my family through and I felt really bad and want to change."
Tovock stated, ""After attending the counselling workshop Jean started to cut firewood, clean the house, make lap lap (a traditional dish) and prepare other food in the house by himself and without complaint," said Tovock. She then went on to say with a big smile, "Not once has he beaten me again or treated my children badly, so we feel much safer and happier around him."
With a huge smile across his face Jean said, "My family is happier now and I am happier."
"It has been over a year since Jean first attended the counselling workshop and we are so pleased with Jeans progress. He continues to treat his family well and now advocates for World Vision in relation to gender based violence among youth in his community." Said Lotty Riri, the REACH Development Manager