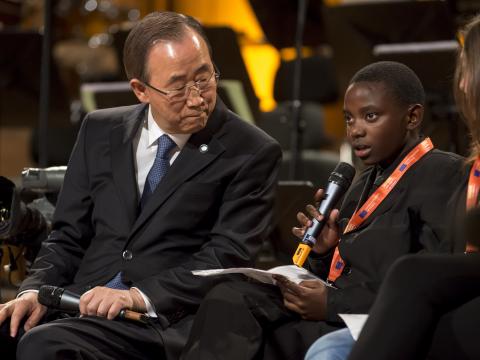 Children and Youth at the EU
The UN Convention on the Rights of the Child (CRC) ratified by almost all countries around the world states that children and young people have the right to participate in decision-making processes that affect their lives.
World Vision believes that children and young people can play a significant role as agents of change within their societites and at the EU level when their voices are heard.
Children and young people's participation in matters that impact on them improves their sense of belonging, justice, responsibility and solidarity.
RELATED LINKS:
World Vision Brussels & EU Representation is a strong advocate of child participation and has invited children and young people to speak directly to EU decision makers on several occasions, including: the EU-NGO Human Rights Forum, the UN CRC 25th Anniversay in the European Parliament and the European Development Days.