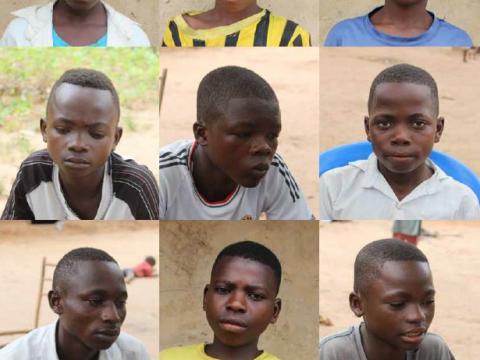 Will You Hear Us?
Friday, September 14, 2018
The crisis in the Kasais region of the Democratic Republic of Congo is first and foremost a child protection crisis, one of the worst in the world. Children make up more than two million of the 3.8 million people in need of humanitarian assistance and protection across the region. Humanitarian emergencies can have catastrophic effectson children, exacerbating existing forms of violence and making them more vulnerable to exploitation, including being recruited into armed forces or armed groups, being sexually abused and being trafficked.
This report is based on interviews with more than 100 children and additional focus groups with 250 children and adults in the Kasais. The stories children shared with World Vision are alarming, but not, unfortunately, surprising. Twenty percent of the children we spoke to had been recruited into the militias, almost all of them coercively. Twenty-three percent of children lost either a parent or sibling due to the violence, or saw them die from starvation or disease while hiding in the bush. And whether it was with their militia cohort, or with their family and neighbours fleeing violence, all but one child we spoke to has a story of being displaced by the conflict at least once. Almost 40 percent of children we interviewed are out of school.