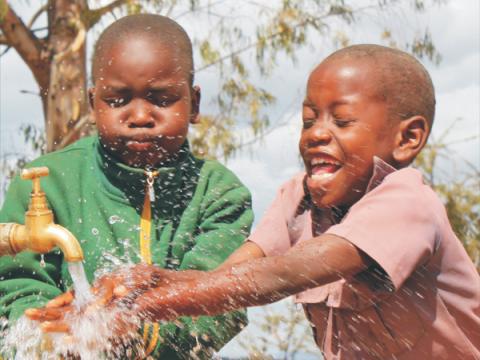 WVZ Annual Report 2017
Saturday, December 23, 2017
We live in a world of constant change. This means we need to continue to adapt our programs so they can have greater impact but also seize opportunities to bring innovation at the forefront of our work. When looking at Zimbabwe we are thankful for a good rainy season this past year which meant a bumper harvest in many regions and the opportunity for households to be more food secure. But at the same time we know that climate change will continue to bring challenges, so it is important that farmers continue to adapt to this reality.
Despite ongoing challenges we saw progress in many of our programs, whether it is working with savings and loans groups which provided livelihood opportunities for hundreds of households or enabling thousands of girls to go to school and have the opportunity to learn, and therefore have hope for a better future.  We also helped farmers group irrigate their fields by providing them with solar powered pumps and we trained community members to be more involved in identifying solutions for health or sanitation issues.
Our work is about enabling children, households and communities to become more able to address issues which are critical to them.  We remain committed to our work across Zimbabwe and our partnership with various organizations to help improve the well being and livelihoods of tens of thousands of children and families.