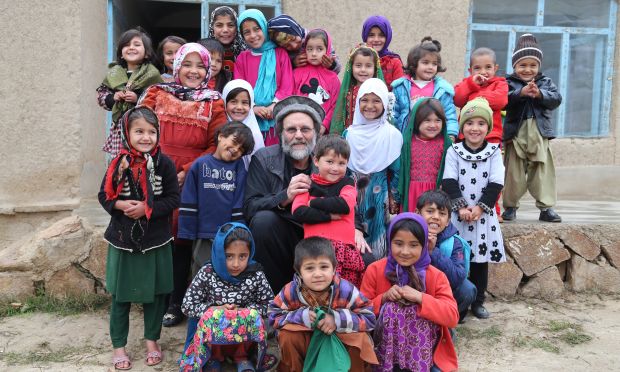 While in other developing countries teenage girls are exploring and enjoying life, in Afghanistan, 57 per cent of girls are married before the age of 19, about 40 percent are married at an age between 10 to 13 years, 32 percent at age 14, and 27 percent at age 15. (UNFPA, 2016).
Discrimination against girl children is widespread here. They are deprived of their basic rights such as education, playing and simply being a child. Instead, far too many of them are married off for economic reasons, as debt payment, as objects offered to resolve disputes, or to gain favor. They are also given away by parents to those who demand having them in order to escape retribution if they resist doing so.
The UN has reported that 12 percent of underage girls are forced into marriage every year in Afghanistan. According to the Afghanistan Independent Human Rights Commission(AIHRC), poverty, harmful customs and traditional practices, insecurity, and the culture of impunity, are the main reasons for increasing rates of coerced and underage marriages in Afghanistan.[i]
A 2013 report by Human Rights Watch[ii] stated that the risk of domestic violence is particularly heightened in cases of child marriage. The case of Sahar Gul, an Afghan girl forcibly married in 2011 at age 13 or 14, received global attention when her in-laws were convicted for beating and torturing her after she resisted being forced into prostitution. The case returned to the news when a court threw out their 10-year sentence after just one year.
The report also stated that according to Global Rights, Afghan girls who married young were more likely to experience violence than older girls and women and those who said that they were in forced marriages reported nearly twice as much physical and sexual violence as those not in forced marriages. One study in Afghanistan estimated that annually more than 2,000 women and girls attempt suicide by setting themselves on fire, with experts saying that this is mostly due to a combination of early and forced marriages and violence.
Today, the first day of March, 2017 is very important for World Vision Afghanistan (WVA). Today we are launching World Vision's global campaign 'It takes a world to end violence against children' here in this country. Through this important campaign we aim to address forced and child marriage in order to allow these girls to enjoy their childhood, but also to have opportunity to go to school to help prepare them for a better future.
Working with children, especially girls isn't new to WVA. Through our child focused projects we have made some significant strides in child education and psychosocial support since 2001. Yet, in spite of such gains things still remain extremely difficult for so many girls in this country, particularly in the remote areas of Afghanistan where WVA works.
We will continue, but also increase our efforts to ensure girls have the chance to just be a girl. A key to our success will be to expand our partnerships with religious leaders through World Vision approaches such as Community Change and Celebrating Families. Religious leaders hold very influential positions in society, making them key to changing societal norms such as early and forced child marriage.
It will take a world to end violence against children. We in World Vision Afghanistan intend to do our part to see that happen for children in this country, especially for girls.