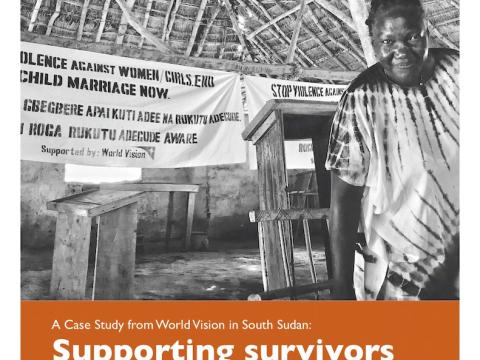 A Case Study: Supporting survivors of sexual violence through faith and community advocacy
Tuesday, October 9, 2018
In 2013 hundreds of thousands of women and children lives were affected when conflict broke out in South Sudan. Six years after the world's newest country was born, close to 4 million people have been forced to flee their homes, with girls and women particularly affected by multiple forms of sexual and gender-based violence such as rape.
In 2016 in Yambio County, former Western Equatoria state, communities reported to World Vision that the majority of victims of sexual violence were girls and half of those surveyed knew of children who were born of rape. Insecurity in the area contributed to a rise in the number of rape cases.
Many children born of rape were reportedly bullied, excluded from education and segregated from other children in the community.