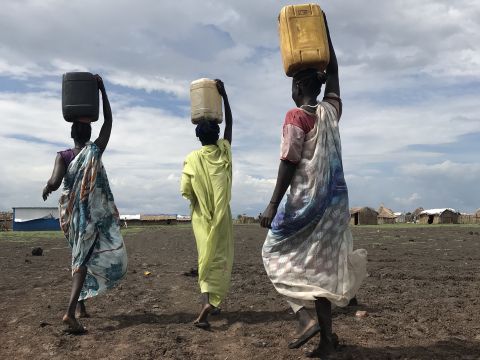 Improve the water, sanitation and hygiene conditions of South Sudan's most vulnerable children
Increase the number of children who are protected from infection and disease
Systematic and intentional deprivation of infrastructure has left most of the country without access to safe water sources
Limited knowledge of water-borne diseases, the lack of availability of hygiene materials and harmful cultural and traditional practices contribute to high rates of open defecation, limited hand-washing with soap and a low rate of adoption of improved hygiene practices
We are providing access to water to those who need it most and training others on the necessary hygiene practices to stay healthy.
Yes! As a result of improved access to safe drinking water and better hygiene practices children and their families are healthier.
125,000 people in Internally Displaced Camps and host communities can now access safe water daily
292,042 people learned how to keep themselves and their families safe through proper hygiene. And, 70% of them reported washing their hands multiple times a day, especially before meals!
5,797 students in 8 schools can now access safe water thanks to new infrastructure
42,076 people enjoy improved health thanks to latrines constructed with support from World Vision
*Numbers from 2016 and 2017.