Welcome to the humble abode of 18 displaced families in Morang. Tarpaulins and thin iron sheets serve as roofing over a line of beds and a few bundled items.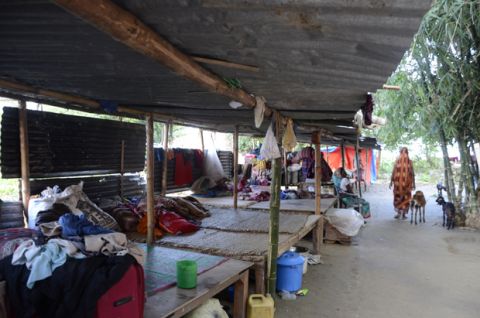 These 18 families used to constitute a small community on the banks of Singiya River in Morang district. All of their houses have been reduced to a layer of sand deposit following floods triggered by what could be the worst rainfall in 15 years. "The water from the river had risen up to neck-level and it came with a thunderous force. Saving our lives was the main focus for us, which we did somehow. When the water subsided, the damage had been done; all our houses were either collapsed or swept away. Much of our livestock was also swept away with the water," says Savitri, 50.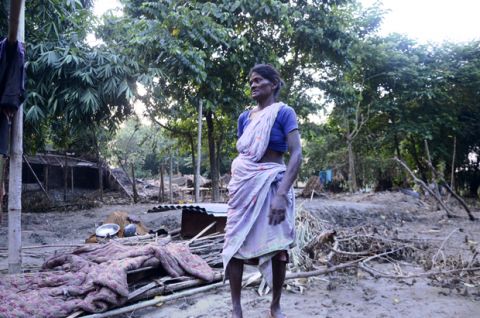 Left with no option, the community was forced to resort to staying under the makeshift shelter. They have carefully stacked away what they could salvage after the water subsided and laid beds that resurfaced on the banks. "We found a bunch of iron sheets and beds after the water had receded. We have been using it to guard ourselves from the continuous rainfall. But there are existing risks such as snakes and mosquitoes which scare us," shares an elderly lady at the shelter. The makeshift shelter is in fact extremely cramped and poses a threat to the health of especially small children who are unknown of its dangers.
World Vision continues to reach out to those who are most in need, providing critical humanitarian support to flood survivors in three of the hardest hit districts of Morang, Sunsari and Kailali. World Vision also continues to coordinate at the district level with District Disaster Relief Committees, local government and district offices, as well as at the central level with ministries and the cluster mechanisms to avoid duplication and gaps. To date we have reached more than 12,000 beneficiaries with basic shelter, food and non-food items.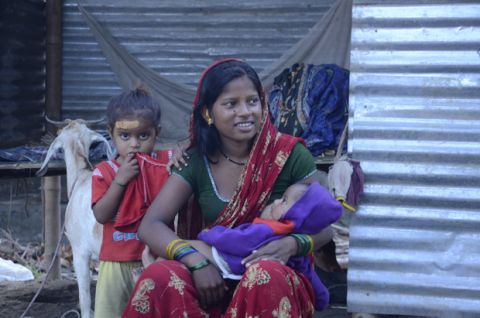 Yet, larger need still looms over the flood survivors. The initial critical needs might have been met but this will only support them for a few weeks. They will require solutions that are more long-term. "The food and tarpaulin that has been provided to my family will support us for a few weeks. I am clueless about how to get back to regular earning and providing for my family in this situation," shares Dev, 33.
Dev represents all the communities whose lives have come to a standstill after the floods and landslides in 26 of the worst-hit districts. Their source of livelihood and food security has been badly affected with many families suffering significant crop loss. According to Food Security Cluster the damage to agriculture is estimated at USD 81 million. It is also estimated that a total of 20,000 shallow tube wells are contaminated from flood. World Vision will focus its flood response onearly recoveryactivities in the areas of agriculture and livelihood to leverage the limited window for replanting late harvest crops, and in the areas of water, sanitation and hygiene to disinfect tube wells and maintain access to clean water.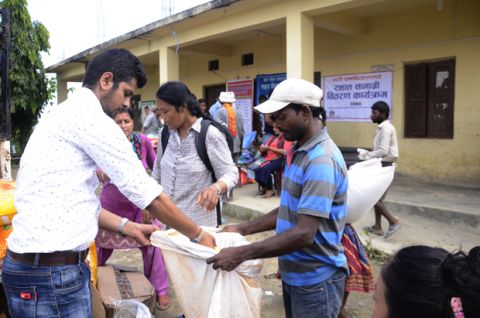 We will also prioritise disinfecting of water wells to restore sustainable access to safe drinking water, and limited school recovery and protection activities in the most affected districts where we already have a field presence.
---
Featured image: