When Meena's 14-year-old daughter fell sick with Typhiod few months ago she panicked for a while as she did not have enough money for the treatment. "I am from a poor family so I was worried about the medical expense," says Meena from earthquake-affected Gorkha District in Nepal.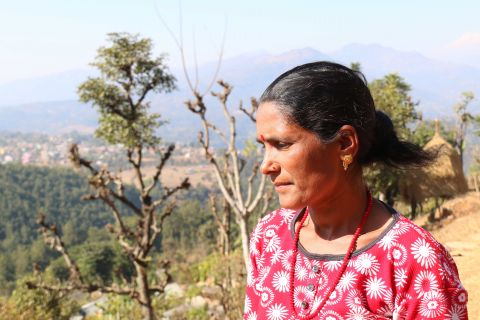 Fortunately, she received a loan on time at a minimal interest of 2 percent per annum and her daughter Sunita's treatment continued smoothly. "Now, Sunita is healthy again. She is studying in grade nine and wants to become a teacher in future," says Meena with a wide smile. "One day, she will make me proud."
So, the question arises - who provided the loan to Meena at such a reasonable rate?
The answer is Kalika Savings Group.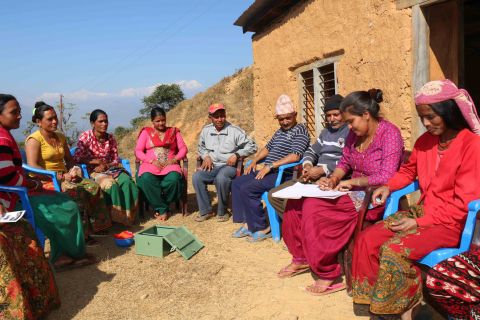 Consisting of 25 members, the group was established after the 2015 earthquakes through initiative of local NGO Good Neighbours Nepal with support from Global Affairs Canada and World Vision. Following the group formation, the members have received capacity building training on financial literacy and ways to develop saving habit in an orderly manner. Each member maintains a passbook which records their savings, loans and repayment.
They officially meet once a month, at which time, each of them contributes a fixed amount which goes into the savings box. The members can then take loans from the collected amount at a minimal interest of 2 percent per annum which can be used for personal purpose or emergencies or other investment opportunities.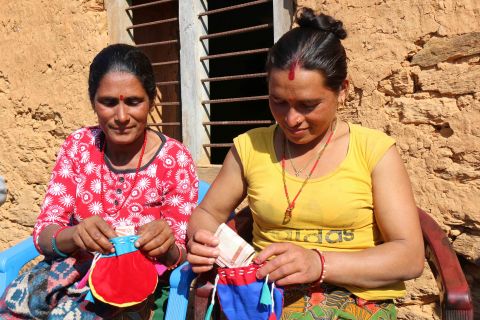 "The project is promoting the adoption of the savings group approach by vulnerable households particularly women in the earthquake-affected districts of Nuwakot and Gorkha in order to facilitate their access to small scale accessible savings and credit to enable them to plan ahead, cope with emergencies and access micro-finance to enable establishment of sustainable livelihoods," says Zwelo Ndebele, Livelihoods Manager at World Vision International Nepal.
A total of 21 savings groups have been established in Nuwakot and Gorkha with 478 vulnerable community members consisting mostly of women participating in the savings groups. The support provided to the savings groups members has mostly involved trainings and material support in the form of savings kits. The activity has been well received by the communities as it has greatly contributed to livelihoods and enhanced well-being of vulnerable community members particulary women and children.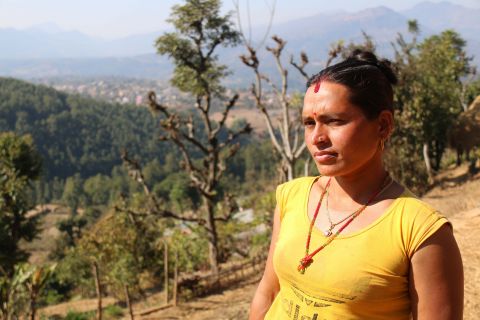 Shova Giri, Chairperson of Kalika Savings Group, says, "This savings group is just a small beginning for us. We are planning to scale it up in near future so that more amount can be collected which can be used for starting small scale businesses. This will ultimately support economic empowerment of poor farmers like us."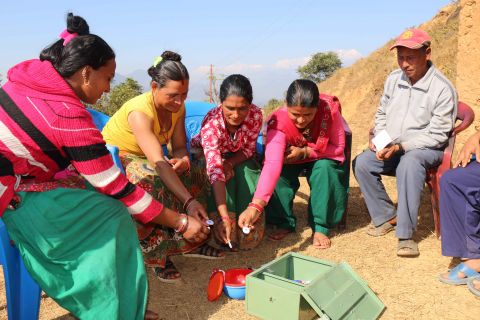 "I am happy the men and women in our community have developed a habit of saving. Moreover, this initiative has also promoted women empowerment. The female members of this group are very active and perhaps one reason for this is the leadership of a female chairperson," says Dhana Bahadur Bhujel, a member of the group. "The times are changing and it is changing for good."
---
Featured image: