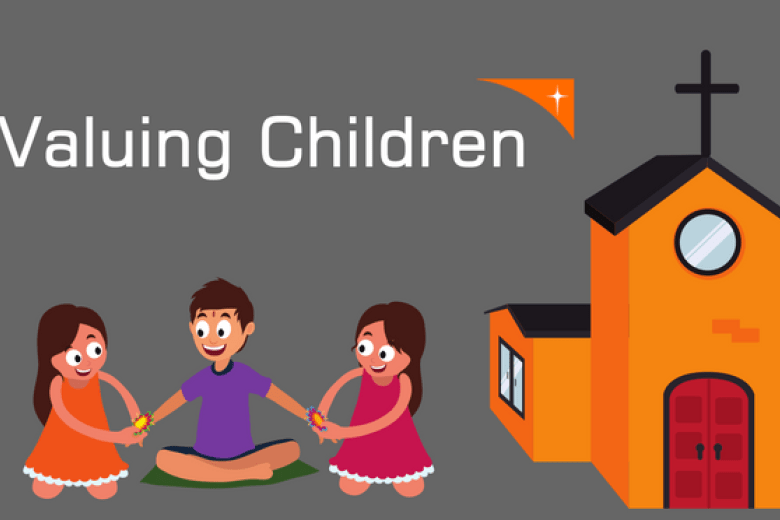 Valuing children
Monday, August 7, 2017
From July 5th to July 6th, the Valuing Children workshop was held in Borjomi, Georgia. Orthodox Church spiritual leaders (such as priests and nuns), as well as World Vision community workers from Kakheti, S-J and Imereti all assembled to address the topic of child participation in church.
The Valuing Children module was divided into six sessions, with the final session calling all the participants to plan concrete steps to address the issue once they returned to their communities. For a child's well-being and spiritual nurture, growing up in an environment where they feel that their voices and opinions are heard, is integral. As Nana Danelia, one of the WVI Global Center representatives leading the module, says, "Our goal was to create an open space for dialogue and reflection where we all discussed how children can meaningfully participate in church life in order to strengthen their spiritual nurture." This is done by showing church and faith leaders the important role that children can play in their community. After addressing how the participants and their communities are currently involving children, they are then invited to figure out ways they can improve to meaningfully involve children in the church in contextually appropriate ways.
After the workshop was over, a common thread seen throughout the reactions of participants was how their perspective on children changed. The module emphasized how children have just as an important role as adults, when it comes to how God perceives them. For example, Father Makari mentioned that he was surprised to see how detailed children's portrayal in the Bible is: "Now when I read scripture, I will be more attentive on how children are portrayed."
Another point the workshop leaders emphasized was the difference between 'superficial' participation (such as tokenism, manipulation, decoration as a forms of non-participation) and meaningful participation. Those who attended the workshop were able to understand how to involve children in a way where they truly feel a part of the church. Being able to have children participate in the church in a way that helps them grow spiritually is crucial and very different from participation that is "on the surface."
When reflecting on the workshop after it ended, almost every participant said that the first thing they would do when they returned to their community would be to ask the children in their church what they like and dislike in the church. An important message they received from the module was that it is better to directly understand what the children want, rather than impose forms of participation that they may not enjoy. Many participants noted that asking children what they want would have to happen regularly, not just once when they returned to their communities. The participants also noted that they would need to plan how child participation could fit into their church's budget. More specifically, one thing Father David from Tbilisi noted was that the language with which spiritual leaders communicate is often very confusing for children to understand. He said that he would look for ways to communicate with the children in his church more directly: "I now know more about this topic and the different forms of participation that exists and we have to listen to children".
Overall, the two-day workshop was an opportunity for spiritual leaders and community workers to challenge themselves to reflect on what child participation really means and how it can be achieved.
Prepared by Catherine Danelia, WVG internship program