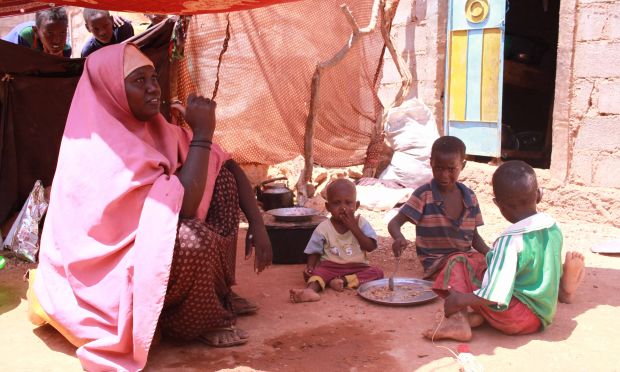 The smell of hunger is odourless. You can feel it when your stomach grumbles. You can see it in adults when they become weak and cannot do much and in children when their ribs stick out and they become malnourished.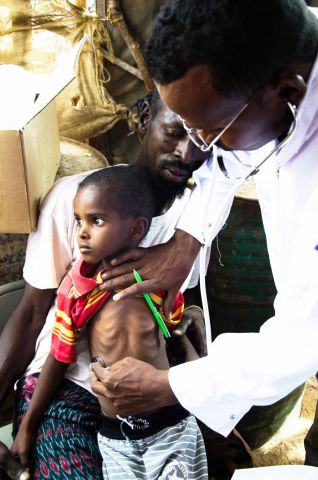 But smelling it, you just can't. Yet the smell of hunger is what Umi Said from Burtinle in Puntland State in Somalia breathed in every single day since the drought hit hard. With no source of livelihood, it felt like darkness was striding towards her family.
A mother of seven, three of her younger children are in different stages of malnourishment. The only food she could give them was tea (a mixture of water and tea leaves- at times with sugar, at times without) at night so that they can sleep.
"Before the drought and now, life for my family has been very hard. Sometimes am able to get food and sometimes I don't find anything and come back empty-handed," says Umi.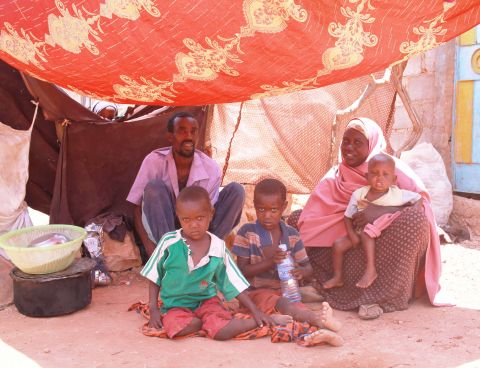 Despite the hardship, help came in various ways. The help came in different shades of colourful wrappings. Her younger child was enrolled at World Vision's nutrition programme and received ready to use supplementary nutritious packs to help malnourished children become healthy and she got a carton of Vitameal – a mix of rice and lentils - that contains 6 packets of the commodity.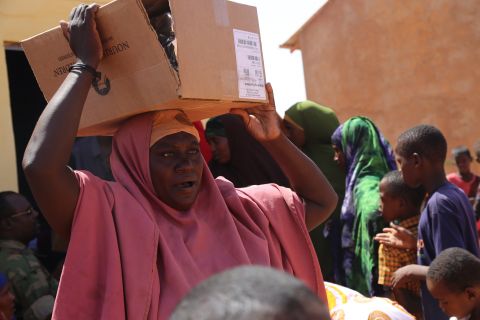 "There is a difference between yesterday and today. Today I got this vitameal and gave some to my children. And I'm assured something will go to their stomachs. So am so happy, " she adds.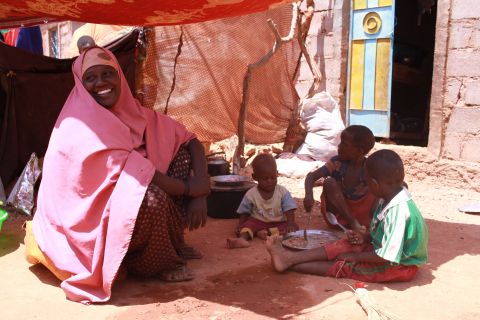 For Umi, this was more than happiness. It was pure unadulterated happiness knowing her children will not go to bed hungry for several days. She projects that the carton will last her 14 days and for now she is content with that.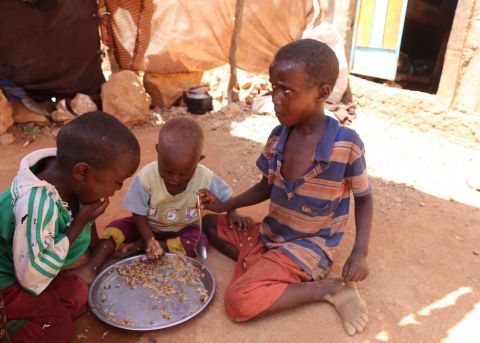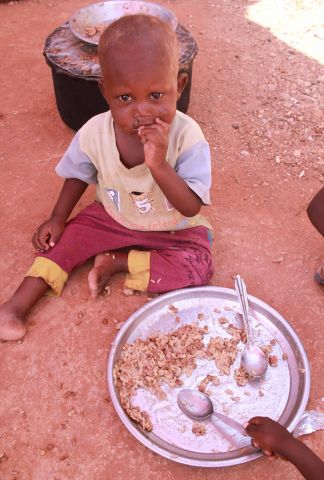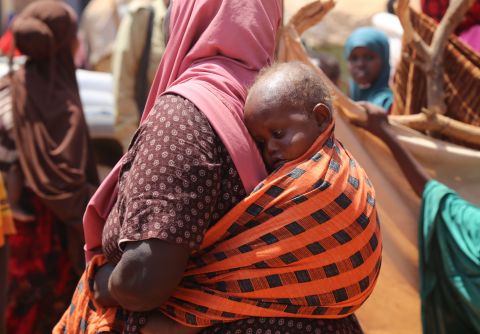 World Vision has integrated Gifts in Kind (GIK) into the health programming to improve nutritional status of malnourished children affected by severe drought, which has resulted into high number of malnourished children, pregnant and lactating mothers benefiting from programme.
The GIK that included Vitameal was used to treat cases of malnutrition during the emergency response. Vitameal has been used to cover the gap experienced during the drought and provide the nutrients required for growing children.
World Vision is providing emergency food, clean water and access to medical care to families like Umi.
World Vision's response has reached 482,289 people with food security and livelihood support.