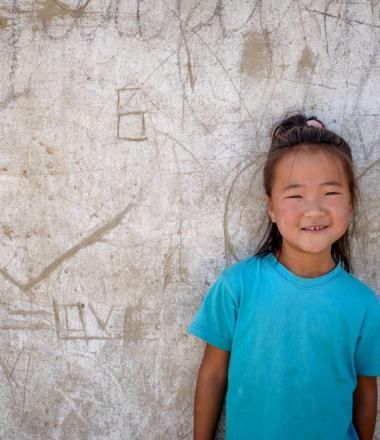 Ultra-Poor Graduation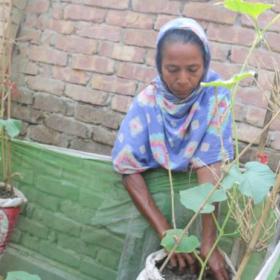 IMPACT STORY
Find out how the lives of Ashura (50) and her husband Rashed (64) who live in the Sheetalpur village family in Bangladesh were changed as a result of our Ultra-Poor Graduation programming.
The Issue
While levels of child poverty were steadily falling until the onset of the global pandemic, which has seen that decline reversed. The impacts of 2020 – 2022 have been more widespread and uneven and pockets of extreme poverty persist worldwide. 
Despite the gains for recent years and the impact of the pandemic, over 700 million people are still living on less than $1.90 USD per day, which means that 44% of these extremely poor are children.
Living in ultra-poverty has extreme and long-lasting effects on children because they often live in hard-to-reach areas that are marginalised and excluded from community support and traditional development programmes.
If these children survive to school-age, they're less likely to complete their education, often being forced into harmful labour, or child marriage and early parenthood, which starts the cycle again.
The Model
Ultra-Poor Graduation programmes provide extremely poor households with a pathway out of poverty by helping families engage in a productive and resilient livelihood. This programme gradually builds household capacity and empowers families to become involved with the local economy and community in productive and positive ways.
As ultra-poor families begin to move out of poverty, their children's lives improve. Parents and caregivers gain the dignity of being able to provide nutritious meals and pay for their children's healthcare and education needs.
Core Components and Outcomes
Social protection:

Helping families to get the support they need to meet basic needs, deal with crises, and access health and education services.

 

Livelihoods promotion:

Helping families to find a way to make a resilient and sustainable income. Interventions may include asset or cash transfers for a viable livelihood or linkages to formal employment, technical and business skills training, and access to markets.

Financial inclusion:

Financial inclusion provides support to new businesses, to continue and improve their livelihoods. Interventions typically include an informal savings group or access to formal banking facilities, credit and insurance mechanisms and financial literacy training.

Social empowerment:

To become active in their economy, families need to also be fully part of their local community. Activities can include life skills training, social integration, and coaching that cuts across all four pillars, underpinned by a commitment to gender equality.
[1] : https://www.worldbank.org/en/topic/poverty 
Countries implementing Ultra Poor Graduation:
Armenia, Bangladesh, Ethiopia, India, Mongolia, Rwanda, Somalia, South Sudan, Sri Lanka, Sudan, Rwanda, Uganda, Zambia, Zimbabwe. 
Learn more about World Vision's Livelihoods programmatic approaches or contact us at livelihoods@wvi.org.
Ultra-Poor Graduation Resources