5 Global Crises the world
can't ignore in 2021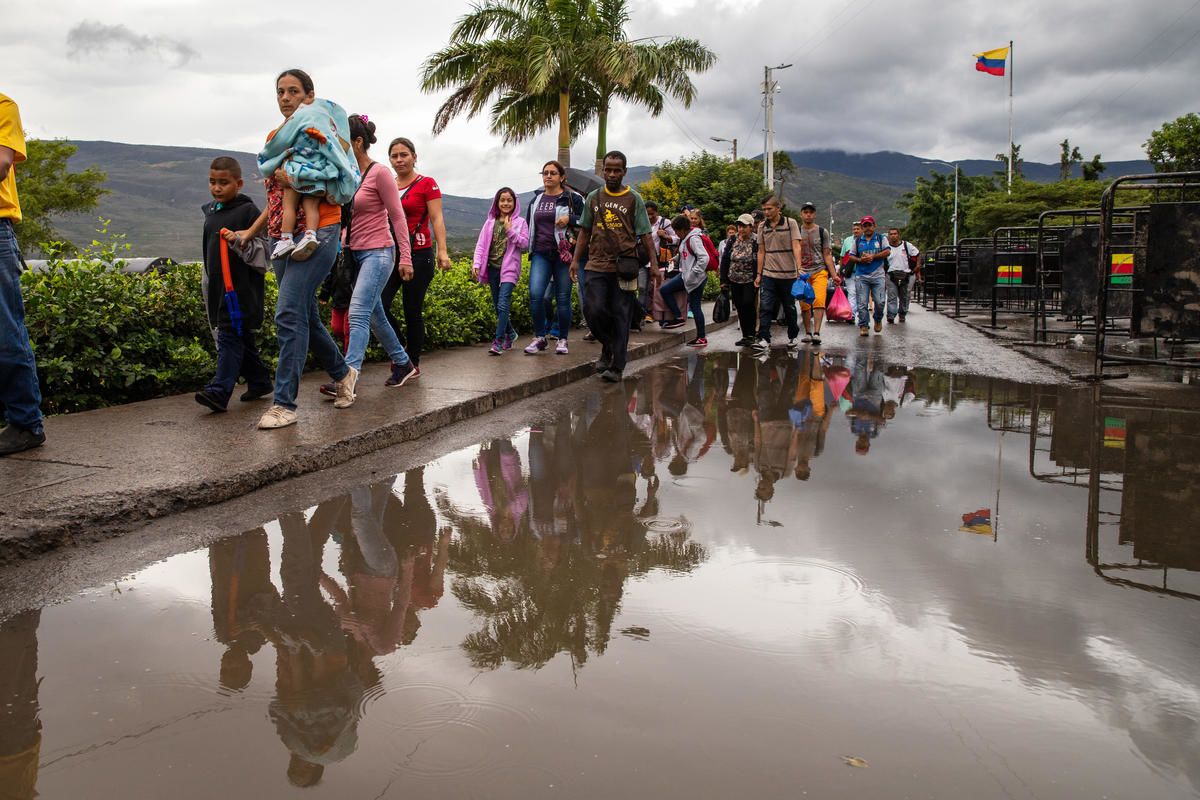 In some of the world's most dangerous and complex places, COVID-19 has reversed decades of progress, with the aftershocks of the pandemic threatening more children's lives than the virus itself.  COVID-19 magnified the effects of poverty - as conflict, political unrest, food insecurity and violence made children and families increasingly vulnerable. These are five crises the world can't ignore in 2020.  
---
1. Food Insecurity
Food is more than a meal. It's survival. 
If hunger does not kill a child, severe acute malnutrition at an early age can cause lifelong physical and mental damage. The world is not on track to achieve the targets it has set itself to improve nutrition by 2030 with 50.5 million children under five acutely malnourished.  
These children are concentrated in some of the most dangerous places in the world, with conflict and war largely contributing to hunger. In 2021, the effects of the global pandemic, ongoing conflict, and climate change are steadily increasing food insecurity for families and children.  
2.
Refugees 
In 2021, more children will be on the move than ever before in history.  
Last year more than 80 million people around the world were forced to flee their homes, around half of whom are under the age of 18. Violence and conflict are the main reasons people flee.
Families risk everything, undertaking long and dangerous journeys in the hope of finding safety and stability. By far the most affected group are children, who are often separated from their parents, lose access to education and healthcare, and become victims of early marriage and child labour.
3. Climate Change
The weather on our planet is becoming more extreme, with direct impacts on the poorest and most vulnerable children. Parents struggle to feed their children when rains are late or non-existent. On the other end of this scale are deadly floods and landslides that destroy crops and communities, and become a breeding ground for disease.
Increasingly, severe droughts and floods drive rural families to new towns, cities, and countries which can trigger tension and conflict with host communities. 
Climate change is affecting the future of the most vulnerable children. With millions of families rely on farming for their families and an income, no income means no money for school fees, health, rent or stability.  
4.
Child Marriage/Gender Discrimination 
COVID-19 has created a crisis for girls around the world. As vulnerable families lose their incomes, girls are being sold into child marriage just to make ends meet. We believe that as many as 13 million extra child marriages will occur in the years immediately following the pandemic, with at least four million more girls married in the next two years.  
The global pandemic has also created an education disaster for vulnerable girls. COVID-19 lockdowns, meant to keep children and families safe from the pandemic, have seen teen pregnancy rates spike. In sub-Saharan Africa where as many as one million girls may be blocked from returning to school due to becoming pregnant during COVID-19 school closures, 17-year-old Efua's* community in Ghana has seen a 9-fold increase in teen pregnancies. Child marriages and teen pregnancies exacerbate the cycle of poverty for girls growing up in the toughest places to be a child. 
At World Vision, we have been walking alongside vulnerable children, their families and communities for more than 70 years. The issues may change overtime, but we remain committed to helping all children experience fullness of life.