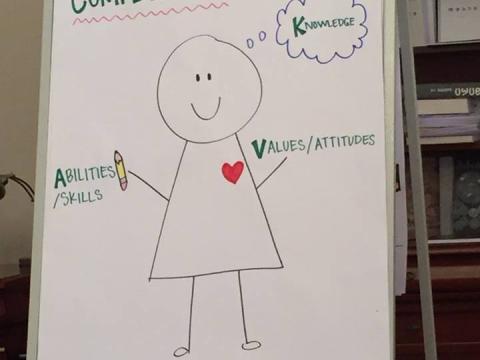 Project SKYE - The Skills and Knowledge for Youth Economic Empowerment
Thursday, September 22, 2016
Implementation of the project SKYE (The Skills and Knowledge for Youth Economic Empowerment) started in September 2016. The aim of the project is to to support disadvantaged youth develop the skills, behaviours, and attitudes necessary to obtain sustainable livelihoods and participate constructively in their communities. 
Entering the labour force is a critical life transition point for youth; however, in many of the communities where WV works, the lives of young people are severely affected by lack of employment opportunities. This is often further compounded by few prospects for engagement in meaningful activities and a limited sense of belonging or connection to their community. For these young people, one-dimensional, simple solutions do not work. Rather, there is a need for multi-dimensional support mechanisms, to develop individual skills in youth which are needed in order to actively participate in social, civil and economic livelihoods.
The SKYE Club model is a youth-focused economic development model that has been co-developed by WV and NHF to address these needs. Within the program, SKYE Clubs will meet each other on a weekly basis. These groups will typically be made up of approximately 10-25 youth (age 18-26). At meetings, SKYE Clubs will work together to identify community problems and market opportunities, and then will plan and implement community service-learning and social entrepreneurship-learning projects in response. Youth will undertake three to four projects each year, and each project will be increasingly complex, delving deeper into community issues.
Within the project, youth will develop critical thinking, leadership and work-readiness skills.  They will become acquainted with the opportunities, which will enable them to contribute to their community development. The program will raise their awareness on local market and its dynamics and will equip them with the knowledge, skills, experience and networks, which are necessary for them to to find and sustain employment or start their own business.
The project is long-term. Implementation of the pilot program started in partnership with the International Charitable Foundation of the Catholicos-Patriarch of All Georgia, where the orientation training was held on September 12-15. Youth recruitment will start in October 2016.