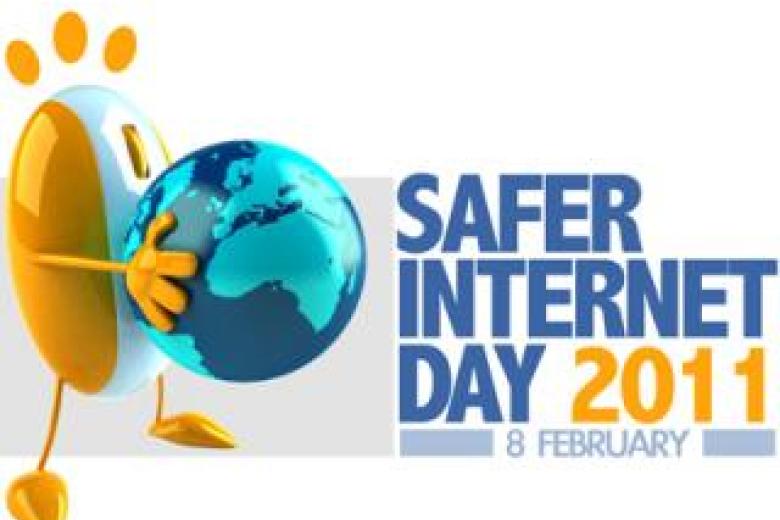 Safer Internet Day – 'More than a game, it's your life'
Tuesday, February 8, 2011
"Our virtual lives – it's more than a game, it's your life", was the key message on flyers targeting young people across Imereti, Samtske Javakheti and Kakheti regions, where World Vision runs Area Development Programmes and assists children and their families through sponsorship.
Safer Internet Day is organised by INSAFE (www.saferinternet.org) in February to promote safer and more responsible use of online technology and mobile phones, especially amongst children and young people across the world.
This year, World Vision offices in Georgia and Armenia participated in the campaign through the regional Keeping Children Safe Online project.
"Due to the fact that more and more children and youth have access to the Internet the launch of the Keeping Children Safe Online project in Georgia is timely", said Nutsi Odisharia, World Vision's Children in Especially Difficult Circumstances Programme Manager in Georgia.
"To fully benefit from the good that the Internet brings us we should all be aware of the threats and risks that it exposes us to. This project will raise awareness of children and youth on safe Internet surfing and it will also allow us to mobilise stakeholders around the issue and search for creative solutions to prevent and respond to online abuse and bullying", added the programme manager.
An interactive DVD for children is currently being translated into the Georgian language for Georgian children and youth through the Keeping Children Safe Online project. The project will work with rural communities that have access to the Internet to ensure caregivers and Internet users are aware of online risks that can lead to abuse and exploitation and will equip users with the knowledge and skills to protect themselves online.
Facts & figures
Gamers spend on average 8 hours weekly playing online.
Young people sleep 2 to 3 hours less per night than 10 years ago.
In January 2010, 18 million accounts were registered on Second Life.
Facebook reports more than 500 million active users.
Users spend 700 billion minutes on Facebook each month.
13 million players in World of Warcraft, world\'s largest MMORPG (multi-player game).
MMORPGs generated $1.5 billion in subscription revenues worldwide in 2008,forecast to reach $2.5 billion by 2012.
Up to 250,000 players are simultaneously online on WoW.
Transactions and sales of virtual goods in virtual worlds were estimated at $18 billion in 2009.