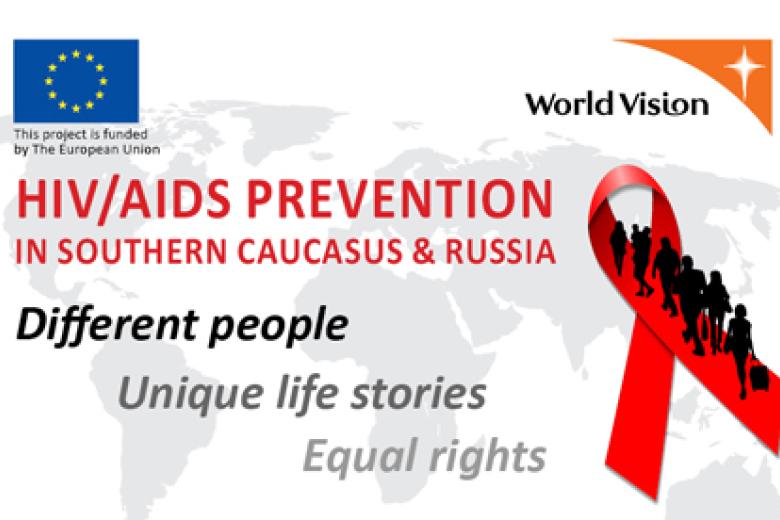 TOGETHER LET'S UNITE TO IMPROVE MIGRANTS' ACCESS TO PREVENTION, TREATMENT, SUPPORT AND CARE SERVICES
Monday, September 23, 2013
One of the major fuelling factors for increased HIV incidence in South Caucasus region is widespread seasonal labour migration. Female and male workers often reside in the host country undocumented which create number of problems including access to health services. Besides the illegal status, the main obstacles that complicate migrants to obtain needed health care assistance can belong the following: lack of awareness where/to whom to turn to for the assistance, reluctant approach (not prioritize problem unless the health situation of the migrant is very poor), financial condition, language barriers, legal barriers, lack of trust, lack of time to visit the specialists and difficult access to health institutions.     
In the same time, difficulties related to adjustment to new socio-cultural environment drive migrants to engage in risky behaviours increasing their vulnerability to HIV and other sexual transmitted disease (STIs). Being far away from their family members and their regular sexual partners many of migrant labours feel free from those social norms preconditioning their behaviour within their families.
World Vision, together with its local partner organizations, are united in the effort to advocate for HIV/AIDS prevention and impact mitigation with the united effort to improve and make accessible the HIV related services for migrants.
In this regard, assessment of service providers have been conducted in Armenia, Azerbaijan, Georgia and Russian Federation.