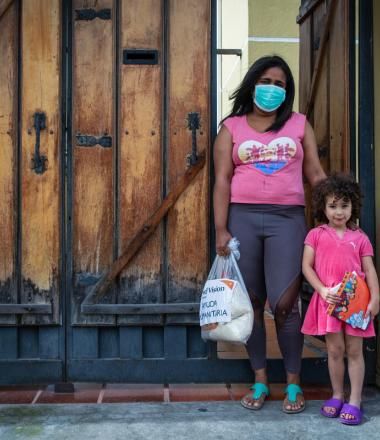 COVID-19 attacks livelihoods and threatens to exploit children through labour or begging
Providing for the needs of the most vulnerable.
As a result of COVID-19, lockdowns and social distancing, millions people around the world have lost their incomes 
Especially in underdeveloped countries where many lack savings and social safety nets and depend on daily income to survive, a day without work means a day without food. When parents can't provide, children are put at risk of child labour and explotation.
As part of our global response to COVID-19, we are working to limit the spread of the virus while also helping mitigrate the impact of the pandemic on the most vulnerable. 
Over the past 4 months, World Vision has provided 3.7 million people with life-sustaining food to help prevent malnutrition and supported 37,777 families with income-generating support.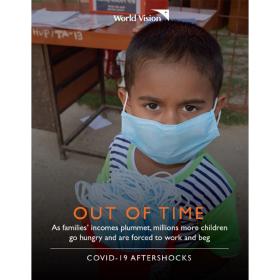 Out of Time
COVID-19 Aftershocks
As families' incomes plummet, millions more children go hungry and are forced to work and beg.
Millions of parents and caregivers have lost incomes and jobs due to COVID-19, forcing them to expose their children to harmful and dangerous circumstances, such as begging or child marriage.