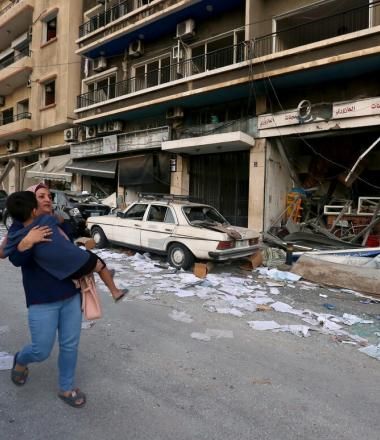 Beirut Explosion
Thousands injured and as many as 300,000 left homeless after a massive explosion tore through neighbourhoods in Beirut.
Children and their families need help to survive and recover.
Donate Now
On Aug. 4, 2020 a catastrophic explosion in Lebanon's capital tore through several downtown neighborhoods, killing more than 200 people, wounding thousands and leaving as many as 300,000 homeless. 
This disaster could not come at a worse time, says World Vision's national director in Lebanon, Hans Bederski. "Lebanon is in the middle of an economic crisis and has also seen the rate of COVID-19 infections drastically increase over the past few weeks."
Our Response
World Vision teams are on the ground assesing the needs of the most vulnerable children. Initially, we plan to reach 120,000 people by providing:
Temporary shelter to families whose homes have been damaged
Food, hygiene and household supplies for families who are now homeless or staying in shelters

Psychological First Aid to help children and families affected by the explosion
World Vision has been working in Lebanon since the onset of the civil war in Lebanon in 1975 and continues to assist Lebanese families in addition to refugee communities through emergency relief, development projects, as well as advocacy.
Providing support to vulnerable families in Beirut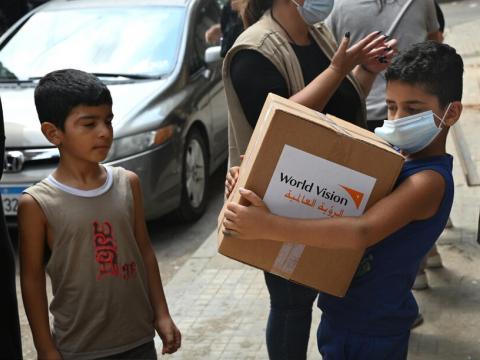 Providing food kits for vulnerable families in Beirut
After the catastrophic explosion on Aug. 4, World Vision teams quickly organised to provide support for some of the most vulnerable families affected by the blast. 
Here, a young boy helps his mother carry home the food kit they received from World Vision to help provide for their nutritional needs in this difficult time. 
Learn more about our response in the latest updae.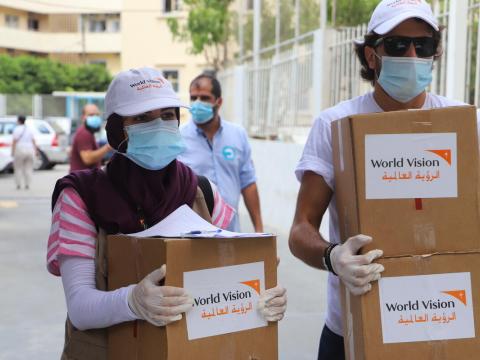 World Vision staff in Beirut distribute food kits directly to vulnerable families
World Vision staff in Lebanon go door-to-door to distribute food kits to the most vulnerable families affected by the Aug. 4 explosion which left at least 300,000 homeless.