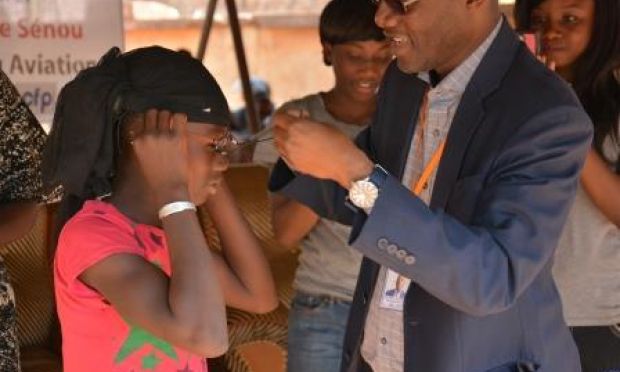 The vision issue among school children is a sleeping problem and many of those children do not even know that they suffer from a disease because they believe that people around them see things the same way. Reading and understanding becomes therefore a challenge when the child cannot see properly what he/she has to read.
To tackle this problem, a consortium of 6 NGOs and private enterprises under the lead of New Vision(a Swedish NGO) have come together with the common goal to provide free medical eye consultation, professional prescription and advice, and eye glasses to vulnerable school children who are in need but cannot afford them.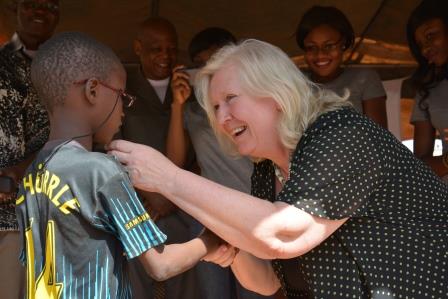 With more than 420 children from grade 1 to grade 9, consulted within six different schools in the outskirts of Bamako, 242 were detected with eye problem in need of corrective lenses. They were commonly suffering from visual defect like myopia, hypermetropia and astigmatism. The diseases made children unable to distinguish letters or objects properly either from short or long distance, they were also incapable to read properly, besides suffering from headache when trying to force to read. All these (unknown) medical reasons were discouraging some children to read thus understanding what they were reading even after six years of fundamental school.
The beneficiary children happily received their new corrective glasses during an official ceremony which gathered, friends, parents, education actors, village chief, project's partners, and the Ambassador of the Kingdom of Sweden to Mali.
The consortium is composed of New Vision, a Swedish NGO which initiated the project, with OPO Scandinavia and EGO Eyewear, which support the project by donating the Eyeglasses frames. APIDOM and Mali Optique, two local eyes professional carried out eye consultations, provided the required prescription and advices, and prepared the needed glasses. Mali Training Center in Photography (CFP) is responsible for organizing a photography contest to capture the emotions and the joy of children with their new glasses. World Vision Mali works with school administrations in Sénou to organise schools, detect children, and hold eye consultations.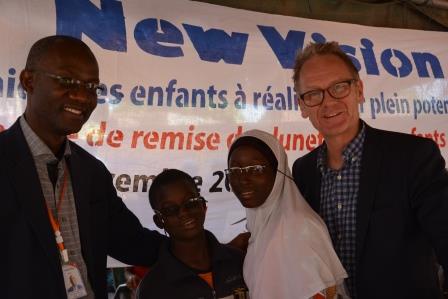 The project was in its pilot phase and it aims to be pursued in order to enable more vulnerable children to reach their full potential so that children can see, read and understand with their new corrective eye glasses.