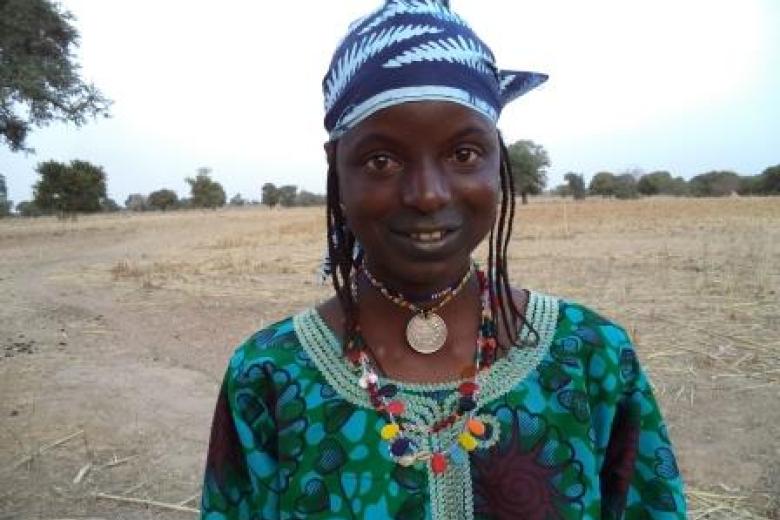 Ex-practitioners lead charge against genital mutilation
Wednesday, March 18, 2015
A WV Mali campaign against female genital mutilation will be led by those who formerly made a living by "cutting" young girls.
Two former practitioners of female genital mutilation (FGM) will help lead a WV Mali campaign to dissuade others from continuing the rite and provide current practitioners with better opportunities to make a decent living.
Djeneba Diawara and Seliba Dembele gave up mutilating the genitals of young girls following an awareness and sensitsation campaign conducted by World Vision in Kimparana.
Last year, they publically announced their opposition to the practice and have so far persuaded 27 other practitioners to give up the trade.
Ms Diawara said World Vision's messages opened her eyes.
"I have seen the devastating consequences in women's life, especially when they want to give birth," she said. "Women who cut girls know the reality and are aware of the fact that they can take the life of the girls at any time.''
But she added women practitioners often continue cutting girls' genitals because it is a useful source of income.
The planned WV Mali campaign in Kimparana will assist former FGM practitioners to start income generating activities such as livestock breeding and gardening so they will not be tempted to return to the practice.
In addition, the campaign will engage men as community volunteers and involve them more in the fight against FGM.
Touna Laurent, Kimparana ADP manager - WV Mali, said involving men is critical as they often pressure their wives to send their daughters to FGM practitioners. Moreover, a husband whose wife is not cut can sometimes be rejected by other men on the grounds he is a filthy man.
Other planned activities for the campaign include building the capacity of religious and traditional leaders to fight FGM. 
Among those who have shared their experience of FGM with World Vision staff in Kimparana is 27-year-old Binta. Binta passed out when the rite was performed on her at age 10. She awoke in a pool of her own blood and has suffered a lifetime of health complications since. Her parents have sold livestock and crops to pay for medical treatment but to no avail. Her fiancé abandoned her when he discovered her health problems as a result of FGM.
"Girls of my age are married and enjoy the happiness of being a mother. I will never know what it is to be loved or to be pregnant. I have lived 17 years of nightmare and I am not sure to wake up one day," Binta said