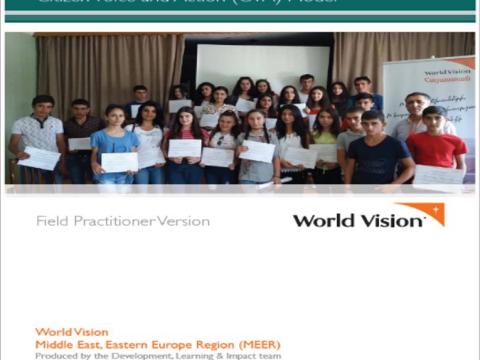 Citizen Voice and Action Model
Monday, June 25, 2018
The Evidence 4 Change series publishes  the evidence-based practices by World Vision and its partners in the Middle East, Eastern European region (MEER) that successfully contribute to changes in the well-being of children.
We are excited to present you our latest publication: Citizen Voice and Action (CVA) model.
CVA is an evidence-based, social accountability model that operationalises and strengthens relationships of direct accountability among citizens, policymakers and service providers. It tackles the root causes of poverty, vulnerability, marginalisation, exclusion, inequality and poor governance.
MEER's Local Level Advocacy Learning Hub validated and refined CVA in 26 communities in five countries in MEER: Armenia, Kosovo, Romania, Pakistan and Lebanon. Evidence from this process showed CVA's contribution to improved access to services and its ability to generate evidence for influencing policy at the national level in both transitioning and fragile contexts.