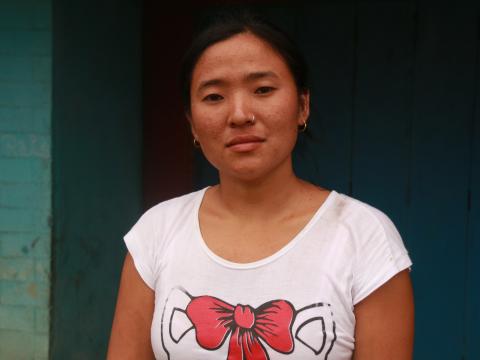 Abhisara, promoting child protection in Udayapur
Friday, October 28, 2016
Grant project name: Child Protection System Building (CPSB) in Sunsari and Udayapur districts

Funded by: United Kingdom Department for International Development (DFID-PPA)

Project goal: Children and communities, especially the most vulnerable and those in the poorest or most fragile contexts, are cared for and protected.

Purpose: The project focuses on strengthening formal and informal systems from local to national level in child protection. The project also develops the resilience of the most vulnerable children and communities to abuse, neglect, exploitation and other forms of violence.
The project also develops the resilience of the most vulnerable children and communities to abuse, neglect, exploitation and other forms of violence.
To achieve these two objectives, the project emphasises capacity building of formal organisations, such as the Central Child Welfare Board, District Child Welfare Board, the Village Child Protection and Promotion sub-Committee, and the police.

The project also works in an informal context by providing training and orientation for children's clubs, mothers' groups and helpline operatives, as well as other NGOs, community-based organisations, teachers, health workers and communities.
In addition, the project provides training and orientation to children on life skills, child protection and child rights to increase their resilience to abuse, neglect and violence in their communities. Partnerships with private sector organisations, such as the Federation of Nepalese Chambers of Commerce and Industry, media companies and hotels have helped raise awareness of child protection.

The project covers 13 Village Development Committees in Sunsari and Udayapur districts in Nepal and is being implemented in partnership with District Child Welfare Boards at the district level and Village Child Protection and Promotion Committees at the community level.
"The sky is the same, the moon and stars are unchanged, what has changed is your heart…," sings 20-year-old Abhisara and it is difficult not to get lost in her melodious voice.
Despite her love for music, singing is not the only thing she is good at. She is a proficient public speaker, confident and fearless no matter how big the crowd, thanks to her years of experience of being in a child club.
When Abhisara first joined the Sunaulo Child Club in 2011 as a sixth grader, she was inspired by the change she saw in her elder brother.
"She used to avoid social gatherings and every time we had guests come in to our home, she would lock herself in a room and would not come out," says her mother, Panamaya, 42, speaking about her daughter's shyness.
At the child club she attended a training on child protection organised by World Vision and also helped organise various activities. From mingling with the other club members to having to take charge of events, she slowly started getting more confident.
She was nominated as the president of the Village Development Committee's (VDC) child network last year. She makes sure that the child club network is active in spreading awareness about child protection and that children's voices are heard by the concerned government agencies.
Just last year, she represented the network at the VDC office where she presented a proposal that, as decreed by the government, 15% of the VDC budget should be allocated for children. As a result, her proposal was agreed to and will be implemented soon.
Abhisara still remembers the turning point in her life when she had to face a child marriage in her own family. Her youngest aunt, almost about the same age as her, had almost been married off at the age of 15.
Abhisara had mustered the courage to speak to her father and seek help from the local Village Child Protection and Promotion Committee (VCPPC). As a result the marriage had been stopped. Six years later, she speaks to almost everyone in her community about the importance of child protection.
Recently, she and some members from the child network received a training on drama presentation following which they performed in four different wards to spread awareness about child marriage and birth registration.
"At first everyone was hesitant, but we learnt to open up and express ourselves freely during the training. None of us were nervous at the time of the performance. I remember how the audience had their eyes fixed on us. There were women in the audience who could relate to the drama and had tears in their eyes while watching the performance."
Undoubtedly, they received great feedback and the community has increased awareness in terms of child protection and child rights. Though her role as a president is only for a year, the impact she has created in the community so far is considerable.
"I hope I can help adolescents in my community find a direction in their life like I have," she says with a wide smile.