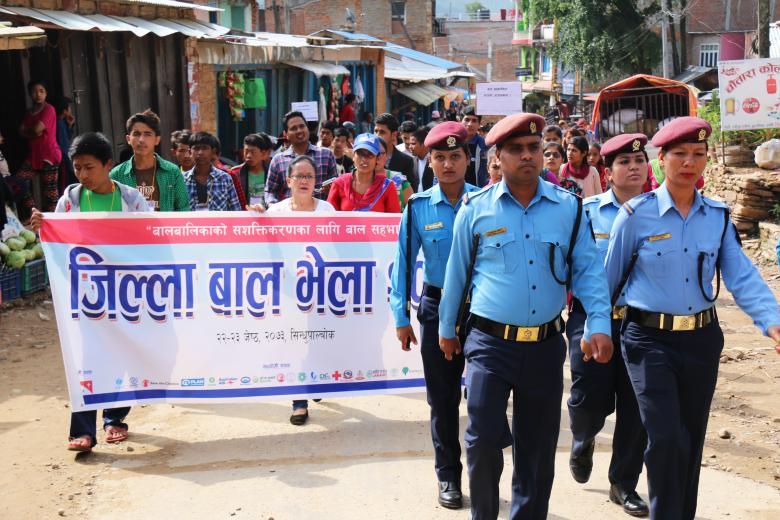 Child participation for child empowerment
Monday, June 20, 2016
Madhav, 16, is all smiles as his name is announced as the new Chairperson at the Sindhupalchowk Child Congress. He will be leading the newly-elected committee.
From an early age he had always dreamed of being able to do something for the betterment of children in his home district and now he has found the correct path to head in that direction. His vision is to ensure child empowerment and child protection for a better Nepal.
On June 4 and 5, a Child Congress was held in Sindhupalchowk District with the slogan "Child Participation for Child Empowerment", a congress in which 156 children from child clubs of various Village Development Committees of Sindhupalchowk took part. The two-day event was organized by the District Child Welfare Board and District Child Club Network. World Vision was the main supporting organisation.
The event was fruitful as it provided a platform for the children to discuss key issues such as child rights, child protection, and the role  of children in disaster risk reduction. The congress also provided an official platform for those children who took part to elect new leadership. There are twelve members in the new committee led by Madhav. Three more members will be appointed by the next meeting of the committee. 
World Vision's Advocacy Specialist, Sunil Hakaju Shrestha conducted a special session during the event at which he shared information about the "Tree of Life" theory and had everyone work in groups to identify the challenges in their local community and ways of solving them.
Each group prepared a colourful drawing on a flipchart where, with the help of drawings, and text, they illustrated the challenges and solutions. Later, each group made a presentation explaining their drawings and ideas. An entertaining and educational live drama, sponsored by World Vision, was also staged where the actors informed the participants of the importance of Water, Sanitation and Hygiene (WASH).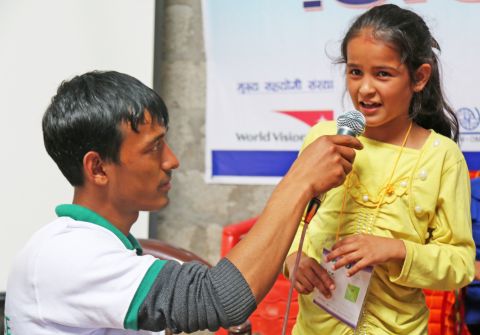 At the conclusion of the event, a declaration was passed after mutual discussion and approval of all participants where Mr. Shrestha provided significant suggestions. The declaration committed all the participants to fight for child rights, child protection, and an active role for children in disaster risk reduction. As a child-focused organisation, World Vision has been actively supporting such events so as to ensure children's empowerment.