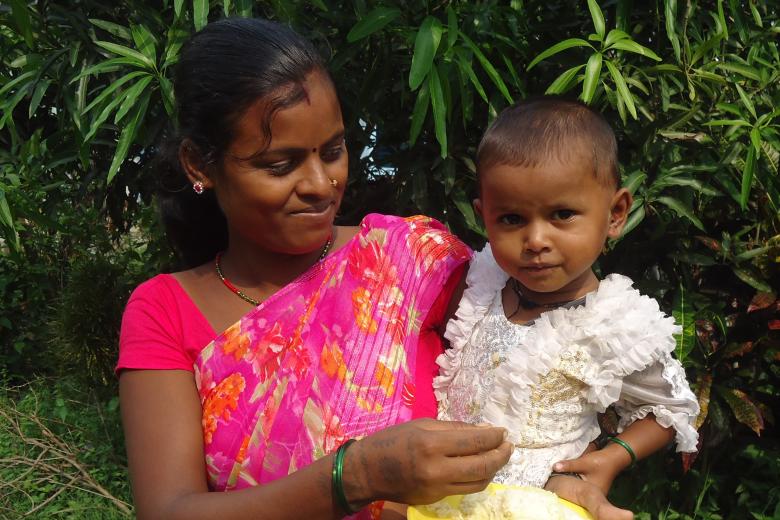 Children are well nourished
Friday, September 27, 2013
Sabita Kumari lives in Sunsari District of Nepal with her husband, in-laws and a three-year-old daughter. Her husband works as a skilled labour in construction work which is the only source of income for their family.
 Under the Maternal Child Health and Nutrition Project (MCHN) project of World Vision, Sabita and other women from her community attended trainings on safer motherhood, childhood illness management, local nutritious food and its importance in child health and overall development of children. It was after she attended the trainings and orientations, she began to feed her daughter with nutritious food.
 Sabita says, "After learning to prepare nutritious food, I began to feed my daughter more frequently and as a result my daughter Aakriti is healthier now and has gained weight. I have also been teaching other women in my neighborhood the importance of nutritious food for their children." More than five hundred women from marginalized communities have benefitted from such trainings resulting in better health of under-five children.
Photo and story by: Dinesh Khati, WVI Nepal Sunsari ADP