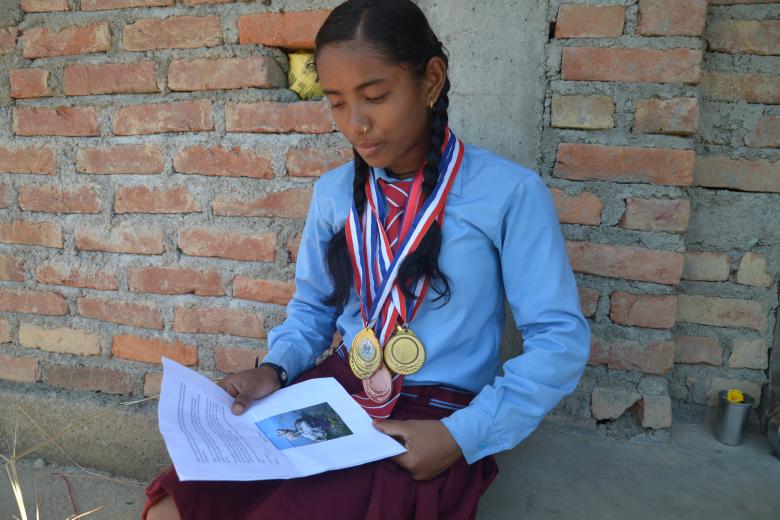 Children enjoy positive relationships
Wednesday, August 14, 2013
Anjali, 13, has been a World Vision sponsored child for the past ten years. She studies in the fifth grade and lives in a remote village of Rupandehi district in Nepal with her parents. She loves to participate in sporting events and has been awarded many medals at the village level for her outstanding performance in long jump. She has also received a scholarship to study in her current school for excelling in athletics.
 Anjali and her mother, Pramila are grateful to her sponsor in Canada for being a source of encouragement with constant communication. Anjali loves to share her achievements with her sponsor with whom she shares a positive relationship and often writes back.
 Child sponsorship in World Vision is an effective and fulfilling way to help give a child from a poor community the chance of a brighter future. Sponsors' contributions fund vital development work in a sponsored child's community and makes a real contribution to the well-being of children. Sponsors witness these changes through progress reports from the community and personal communication with their sponsored children. World Vision's project activities in communities benefit not just sponsored children but all children and their families.