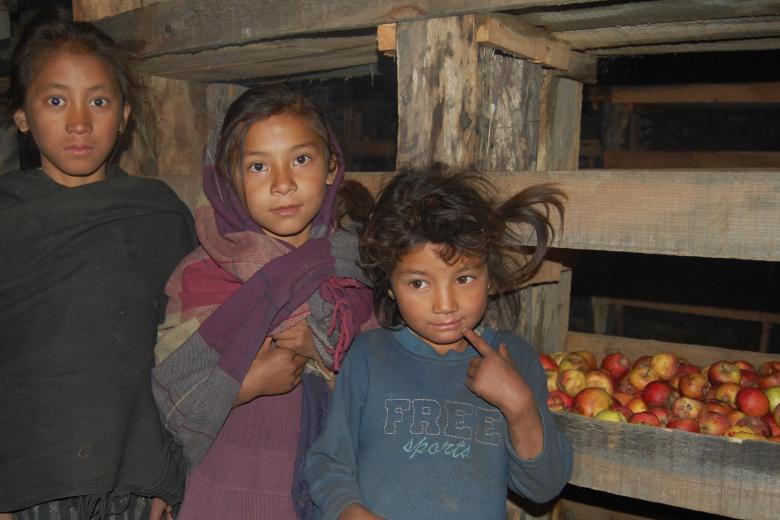 Parents provide well for their children
Tuesday, January 14, 2014
Apple farming has improved the lives of children in Jumla District. Fresh apples can be now stored for a longer time and can be sold or used to make juice or dried snacks after the construction of a community cellar.
Jumla is famous for its tasty apples. World Vision has supported communities in Jumla by constructing proper storage and provided training for parents on apple farming, land terracing, and irrigation to improve the production of apples. The money that parents save from the apple business is being used for household expenses and educational needs of their children.
World Vision is helping farmers explore the benefits of local resources to improve the economic well-being of families. As a result, farmers have been able to provide well for their children.