It can bring you a world of information at the touch of a finger. It can assist you to monitor remote construction sites in real time minus all the paperwork.
What is it?
The answer is FieldSight.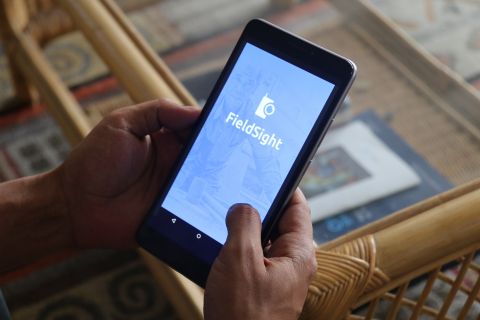 In today's world, where everything is more convenient and accessible due to advances in technology across all sectors, humanitarian work is no exception.
Kuldip Malla, Field Coordinator at United Nations Office for Project Services (UNOPS) explains, "FieldSight is a mobile based technology used in collecting data from distant sites where every day monitoring by central teams are hard to come by. This technological platform assists in remote monitoring, supervision, and quality assurance on humanitarian, development and construction projects."
This technology was developed in the Nepal Innovation Lab with support from UNOPS in 2016 and it is currently being piloted on a number of projects throughout Nepal. Serving as a central repository for data from multiple sites and projects, FieldSight also helps organisations to review progress across projects, regions and countries.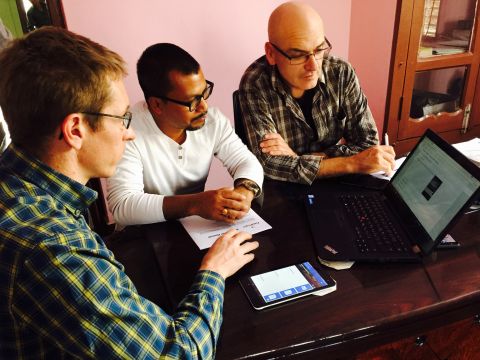 World Vision used this innovative technology for conducting quality audit of its post-earthquake construction work and the results are positive. The audit was conducted in 14 schools, 10 health posts and 30 out reach clinics constructed and/or repaired after the 2015 earthquake in Dhading, Dolakha, Gorkha, Nuwakot and Sindhupalchowk districts.
Three engineers were trained and deployed to the field for the audit and all they used was the FieldSight application on a tablet. They successfully used it to record data in detailed in-built forms accompanied with hundreds of pictures capturing each and every minute detail.
"The collected information was extremely thorough and it took around 2-4 hours to collect data at one site. Even the tiniest detail such as absence of a screw in a window was recorded along with photographic evidence," says Nabin Acharya, Infrastructure Engineer for World Vision in Gorkha district.
Another important highlight of FieldSight is its uses of GPS feature to track the users' location in the field. This reduces the risk of field staffs manipulating information or misleading information from the field and this has certainly added a layer of quality assurance for World Vision's infrastructure projects.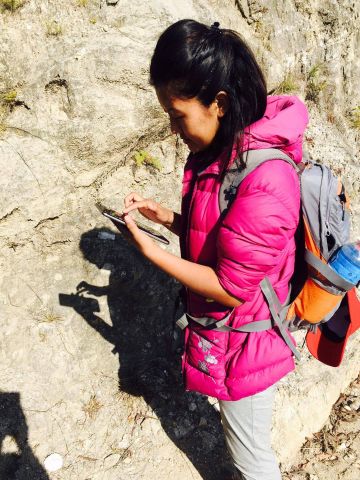 "The comprehensive audit has verified our post-earthquake construction work is up to the standard and in line with the government regulations," says Simon Darke, Shelter and Infrastructure Manager at UNOPS, World Vision's implementing partner. "We are happy we have been able to make a difference in the lives of the earthquake-affected people."
Currently, FieldSight is being used by a number of organisations including National Reconstruction Authority, Oxfam, Department for International Development, Miyamoto Engineering, Rural Access Program 3 and UNOPS' Monitoring and improvement of Policing Project.
Technology is gradually opening up new doors for humanitarian workers and with the birth of FieldSight the possibilities seem endless.
The Nepal Innovation Lab, established as part of World Vision International's Nepal Earthquake Response, is a research and development facility where new ideas, products, technologies, and systems are supported for the improvement of humanitarian response and community resilience.
---
Featured image: