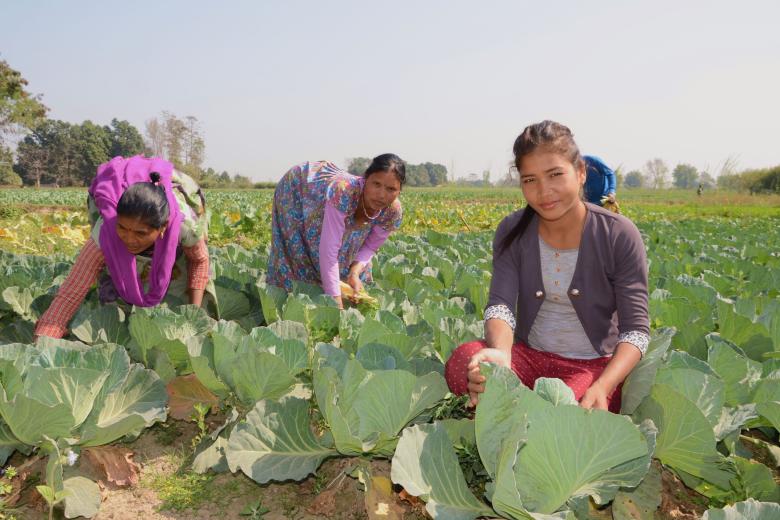 Vegetable farming increasing family income
Thursday, March 10, 2016
Karuna loves to be in the field with the other members of Jana Abhiyan farmers group in Kailali which is supported by World Vision.
With the help of the 3PM (Preparing Poor Producers for Market) project in Kailali, her mother and neighbors are now busy producing different types of vegetables and selling them.
"Previously, it was very difficult for my parents to give me money when I wanted, but now it's different. I am also doing my Bachelor's degree now which I think would have been impossible if our situation was like before," Karuna said.
The members of the group are busy trying to increase their produce and take to bigger markets. Not only are they earning but saving also. Soon they plan to form a cooperative of farmers.
"After World Vision came, we could increase our reach to the market, which has changed our lives," said the farmers. 
Under the 3PM project the farmers have received various trainings and are now able to calculate profit and loss, connect with the wholesalers, agro vets, government stakeholders which has helped them to connect and produce as per the market demand and earn more.