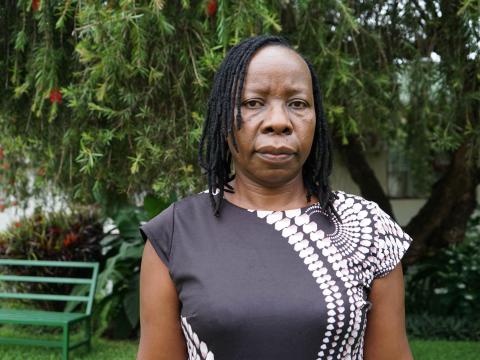 World Vision mourns the passing of long-serving staff
Wednesday, April 14, 2021
It is with shock and a heavy heart that World Vision's Malawi Office announces the death of a sister and workmate, Immaculate Bottomani, to blood pressure complications.
Until her death on 13th April (laid to rest the following day), Immaculate was Associate Director for World Vision's interventions for central and northern Malawi.
Many counted her as a personal friend, sister and colleague; many looked up to her as mentor, and for others, her passion and zeal for excellence provided the inspiration that enabled World Vision to work with them. Immaculate loved God. She also enjoyed football, passionately.
Having joined World Vision in 1996, Immaculate has been with us at World Vision for all of her professional career and given the best she could for the children of Malawi, wherever she was called to serve. Over the years, and thanks to the education she accumulated, Immaculate rose through the ranks to lead as Area Development Programme (ADP) Manager, District Manager, Zonal Manager and finally Associate Director. We cannot overemphasise her importance to our ministry.
Announcing her death, World Vision's Officer in Charge (OIC), Catherine Omenda, remembered Immaculate as a foot soldier who fervently believed in World Vision's mission and vision of giving children 'life in its fulness'.
"As a faith-based organisation, Immaculate knew we are responsible, along with others, for ensuring every child thrives; their futures filled with hope, well-being and promise. Her work every day demonstrated who we are, truly called to be witnesses and serve as a reflection of God's unconditional love", eulogised Catherine. 
Through it all, Immaculate was among the greatest leaders that World Vision's Malawi Office has had; a tireless, fearless advocate for the poor –particularly children. She believed in justice and wasn't afraid to do what she thought it would take to achieve it.
Immaculate's death is, of course, most keenly felt by her children and her extended family, and we join with all other World Vision offices in mourning her loss. On behalf of World Vision's Malawi Office, the Advisory Council and the entire World Vision Partnership, we express our deepest condolences to Immaculate's children, Victoria and Yamikani, and the entire bereaved family.
End of statement