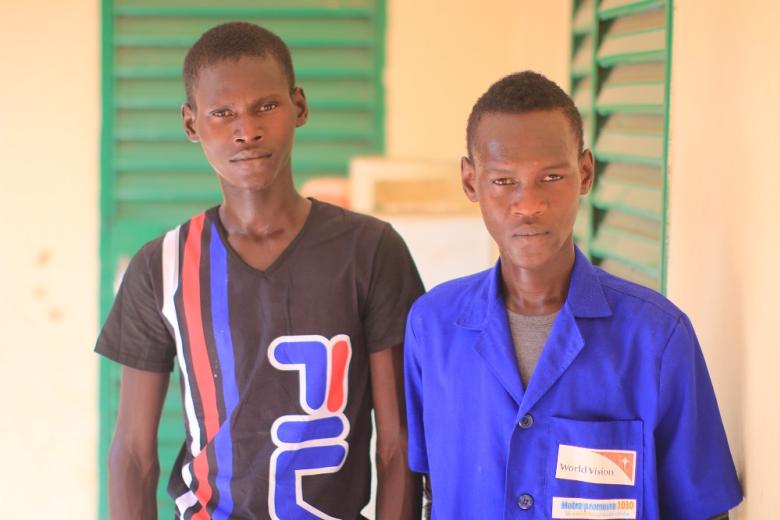 Creating Better Conditions for young people in Diffa
Friday, August 24, 2018
Now, I know the value of studies. Being unable to continue my studies because of the crisis in the city, I had to resolve to find a job to help my parents in lack of resources." said Moussa, his eyes tearing up. Most young people in Diffa are economically vulnerable due to lack of activities. And, the effects of the crisis are felt more and more by young people in the region.
Moussa Kanta, 18, is part of a community of Diffa in the extreme East of Niger, 1365 kilometers from the capital. Since 2013, the Diffa region has been plagued by a security crisis that has increased poverty among families and led to unprecedented food insecurity. This forced nearly 300,000 people to leave their place of residence.
"I remember this city, where I was born and where I experienced such wonderful moments. I was going to school hoping one day to become an influential person personality." said Moussa. "Then suddenly the first attacks came. At first, we thought it was an isolated incident. However, these attacks continued to occur and made life hellish. I was forced to quit my studies and all my dreams were broken." he added with a hint of emotion.
To cope with this situation, World Vision Niger has set up a program focused on the professional training of young people in order to better social reintegration. More than 200 young benefited from this activity.
"Today, I am happy because I am practicing an activity that I like a lot. Woodwork. Beyond the training I am part of, I have a small workshop at home. I make tables, chairs, stools, etc. This allows me to have some money for my personal needs and especially to assist my parents for the education of my younger siblings. I wish they get to enjoy what I did not have." said Moussa.
Learn more about the educational work World Vision is doing in Niger to ensure all children, youth and adolescents have the skills they need to succeed in life.