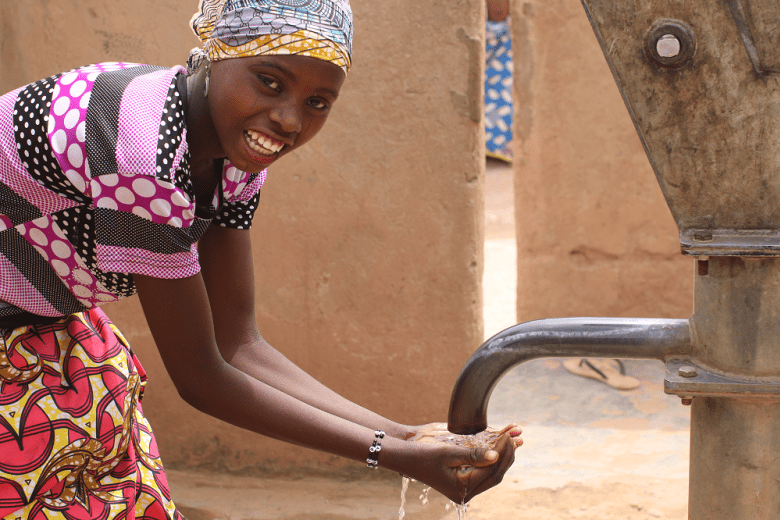 World Vision recognized for its dedication to child well-being
Wednesday, October 31, 2018
World Vision Niger received, for the second time, the prize for "Best Development Actor" at the Grand Gala of the National Exhibition of Information on Development in Niger (SANID) held this Saturday, October 27, 2018 at the Palais des Congrès in Niamey, Niger.
Identified by the Ministry of Hydraulics, World Vision has once again been awarded for its interventions in the sectors of water, hygiene and sanitation (WASH). During the award ceremony, World Vision Niger's National Director, Yves Habumugisha, thanked the Government of Niger for this recognition and dedicated this prize to the most vulnerable children. "On behalf of my organization, I would like to thank the Government for their continued support", he said.
For many years, World Vision Niger has been working in Niger to help improve the well-being of children and families. Various health-related activities, such as providing potable water, promoting sanitation and encouraging better hygiene practices have been carried out.
Since arriving in Niger, World Vision has maintained strong and productive relations with the Government of Niger. For example, last May, World Vision Niger launched the campaign, "It takes a world to end violence against children", which aims to create an environment favorable to the well-being of children to ensure a promising future. More than 7 ministers attended the event to support the organization's efforts and to show their commitment to the children of Niger and the campaign's goals.
WASH in numbers in 2018
109,200 people have access to a basic drinking water source in communities
97,454 patients visited the health facilities with access to a basic water supply
82,928 people have access to household sanitation facilities
306,735 people participated in community hygiene behavior change programming