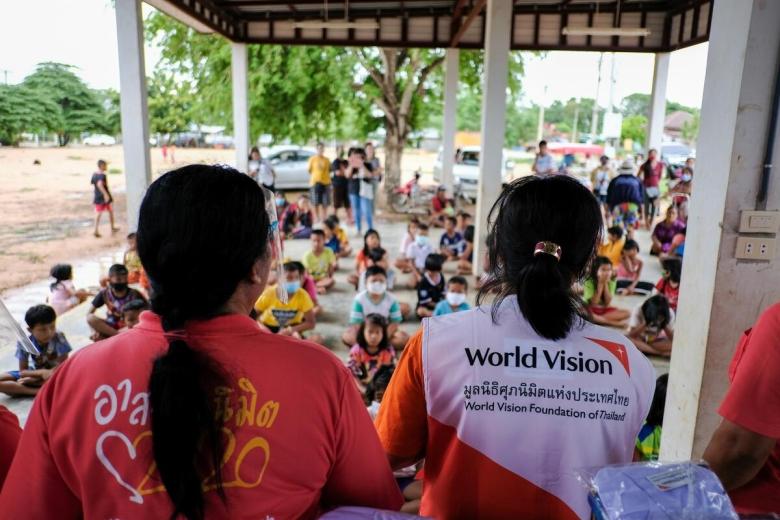 Becoming a Partner of Choice
By Ian de Villiers and Mike Wisheart
World Vision seeks sustainable impact for children, especially the most vulnerable, often in the hardest to reach places, where civil society, governments, multilaterals and businesses all play ongoing, crucial roles.
How we collaborate and partner with them is of critical importance to ensure maximum impact and to avoid duplication; something highlighted in World Vision's global strategy.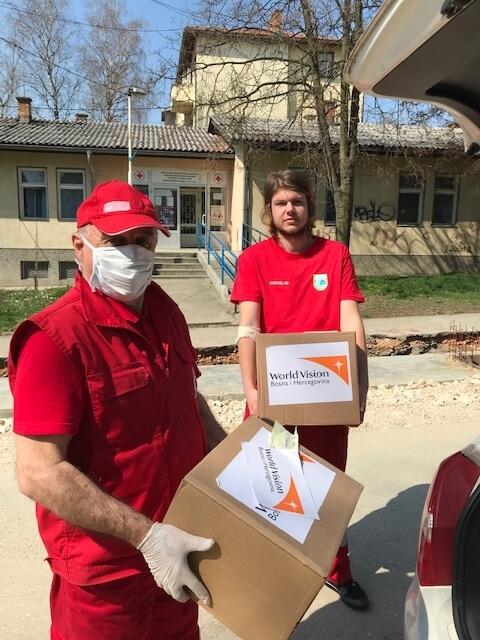 The challenges and constraints associated with COVID-19 has only further underlined the importance of effective and agile collaboration. When the effects of the global pandemic began to be felt in Bosnia and Herzegovina, World Vision's country office considered the best way to respond. It scaled-up an existing but relatively small project with the country's largest supermarket chain Bingo, to provide food and hygiene products to vulnerable families.
In Thailand, World Vision is lead convenor for the Thailand Safe School Network (TSSN) which includes three UN agencies, Ministries of Education and Interior, and several civil society organisations. TSSN implements disaster risk reduction (DRR) projects, focused on ensuring children are safe and protected in school. So far, approximately 30,000 teachers have received online DRR training, benefitting 5 million children nationwide. When COVID-19 hit, World Vision Thailand, through TSSN, was very quickly able to share the latest advice to help stop the spread of the virus (and stem misinformation) via digital channels.  Together, the TSSN has also helped schools provide online learning during lockdown and prepare for a safe return to school.
How were these World Vision offices able to respond so rapidly and effectively through partnerships? Prior to the pandemic, both had chosen to invest in building their capabilities to broker and co-create strategically aligned partnerships.
Partner of Choice, is a whole-of-organisation approach to become fit to partner (and is based on The Partnering Initiatives framework). It focuses on building the following capabilities:
A strong platform of organisational Leadership & Strategy for partnering, including a clear articulation of how and why partnerships can deliver value for the organisation
Systems & Processes that support effective collaboration through the partnering lifecycle
Staff & Skills – staff with the required professional partnering competencies
A pro-partnering Culture across the organisation that is humble, outward-looking, and creative
Find out more about Partner of Choice in the recent publication which includes:
An overview of the programme and six key success factors we've gathered from our experience implementing in 12 countries

Stories of new or revitalised partnerships that have emerged as a result of Partner of Choice, including partnerships that are responding to COVID-19

Three country profiles that give insight into the partnering capabilities developed in Sierra Leone, Indonesia and Lebanon
Read the Report
Ian de Villiers is Senior Partnering Advisor, and Mike Wisheart is the Senior Advisor for Global Partnerships, both in World Vision International. Follow Mike on Twitter @MikeWisheart
Subscribe to see more content like this