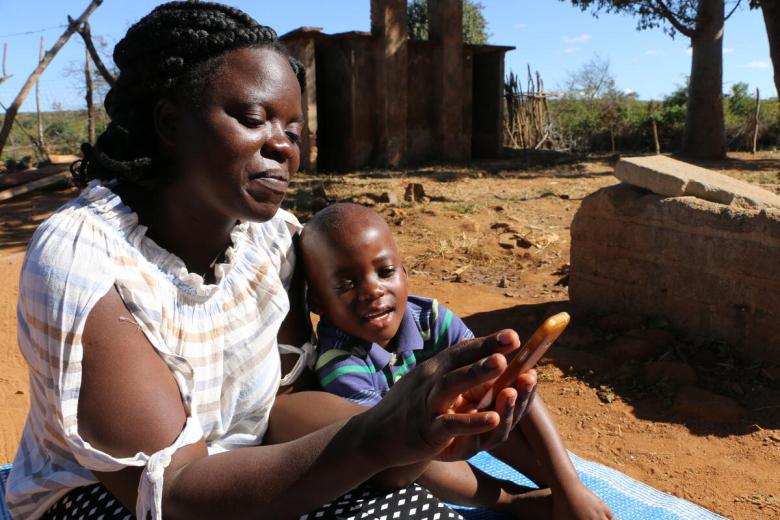 COVID-19 needs to be a digital driver
By Isabel Gomes, Global Director for Humanitarian Operations
Exciting new opportunities to test, develop and expand the use of digital technology must be pursued to address the challenges of running and implementing humanitarian operations in the midst of the COVID-19 pandemic.
As the virus spreads around the globe, lockdowns, social distancing and travel restrictions are likely to be a fact of life until a vaccine is found. This means humanitarian agencies must explore and scale new ways of operating and coordinating that use digital technologies and services. What is adopted now is likely to become common humanitarian practice, bringing greater efficiencies, better global coordination and improved data management and analysis. Their use will also speed efforts to empower local responders and result in entirely new ways of working, delivering and monitoring aid and assistance.
For as long as international aid agencies have operated, the traditional response model to the world's biggest crises has been one in which an international set of United Nations and international non-governmental organisation humanitarian managers and specialists deploy into disaster zones to coordinate and lead response efforts in partnership with local responders. However, the COVID-19 pandemic has resulted in the almost total non-deployment of fly-in staff. For World Vision, this means that the global response is being remotely coordinated from home offices in garden sheds, spare bedrooms and kitchen tables. Zoom meetings have proliferated, effectively connecting disaster management, sector experts and country offices across time zones.
The global nature of the crisis also has led to further rapid digitalisation of internal systems and processes. In World Vision's case, a COVID-19 response operations and coordination space was built in Microsoft Teams; an internal web portal was expanded to host response and other plans for more than 70 countries; and new internal communications, situation report and knowledge management processes were rolled out to ensure all staff were clear about the what, where, and how – and impact – of the response.
The rapid use of new global digital data collection systems also enabled the integration of data and its presentation to different audiences. In light of COVID-19, humanitarian agencies now need to re-examine the who and why of staff deployments and what should be coordinated remotely. Reduced deployments could drive localisation efforts – which many consider to have stalled until now – and may prove less harmful to the environment.
There is also massive potential to further digitise the delivery of assistance – primarily via mobile phones. Cash, health education, case management, teaching and training, as well as using mobile phones to survey impacted populations to better understand humanitarian impacts and needs, have been used in emergencies before.
However, now is the time to speed the process. Digital tool companies such as Dimagi and Viamo are already working with agencies like World Vision to respond to the challenge of COVID-19. This means expanding efforts to deliver assistance via mobile phones, which can be used in a variety of ways, including to share stay-safe health messages, to support community care workers with training and caseload management, to deliver text campaigns, and to conduct surveys that use voice-activated responses. In the midst of this crisis, reaching those who need food and livelihoods assistance remains critical. This is why we are scaling up our Last Mile Mobile Solutions technology to speed the delivery of cash and voucher assistance using mobile-based beneficiary registration processes.
COVID-19 is demonstrating that when social distancing is critical, the phone in someone's hand is often the safest, quickest and most effective way to communicate and hear from communities.
Learn more about how we are helping limit the spread of COVID-19 and protect those affected and the impact our programmes have had in the first 100 days. 
Subscribe to see more content like this