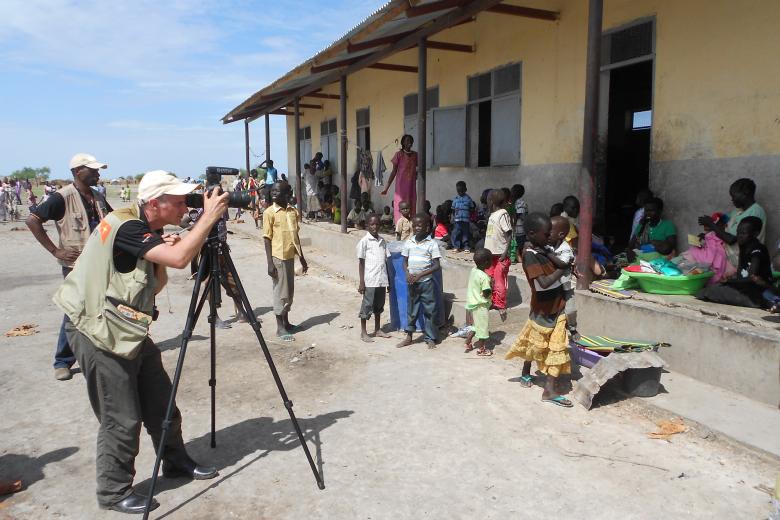 Ending poverty? Now all we do is tackle emergencies
...or at least it feels that way to humanitarian emergencies expert James East who warns climate change is stealing our chance to end poverty.  
For years it felt like the world was making progress tackling poverty. China's remarkable economic growth had lifted hundreds of millions out of poverty; Latin America's battle with narco-violence was largely defeated bringing a peace dividend; and the end of conflict in much of Southeast Asia had unleashed a wave of entrepreneurial energy, creating vibrant new economies and jobs. 
The 'make poverty history' trajectory of the world looked positive. This confidence was reflected in the Sustainable Development Goals (SDGs) – a set of international commitments aimed at ending poverty and its associated ills, by 2030.  
For much of my two decades in humanitarian aid it felt like my work in emergencies was the flip side of the coin with the other face being the poverty reduction through development programming. My peers in development did the bulk of the work building sustainable futures, getting children educated and helping folk to be healthier, more prosperous and resilient.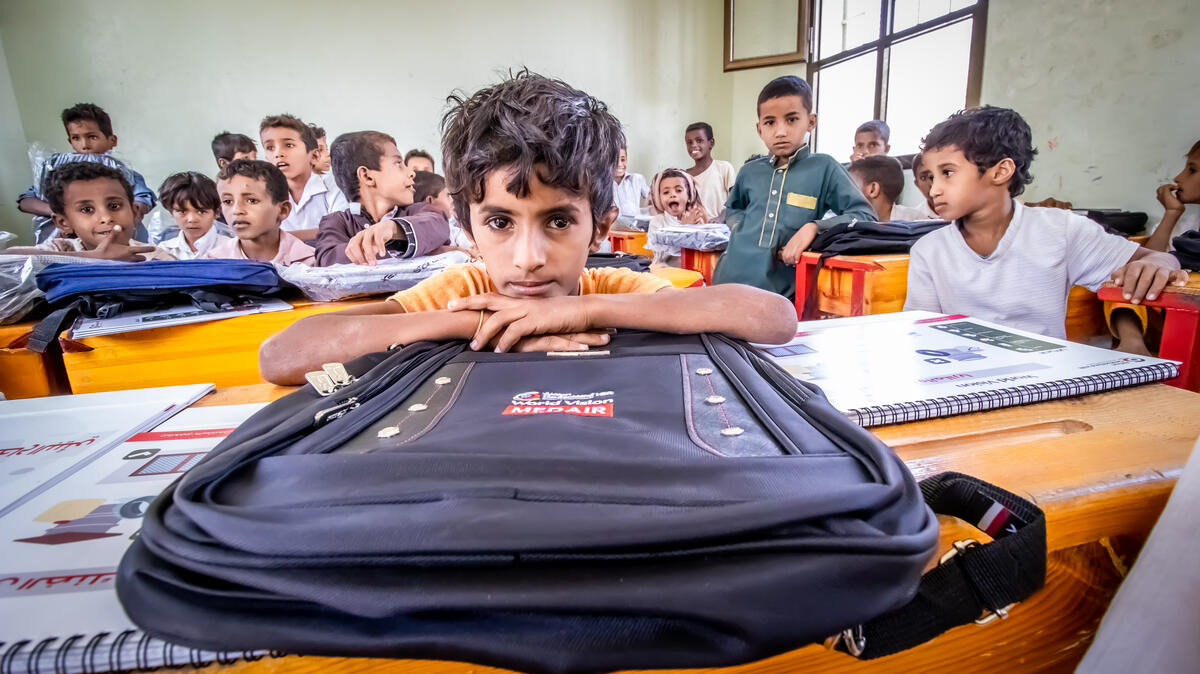 In pre-COVID days the vibe among humanitarian and development agencies was generally positive. There was a real sense of momentum encapsulated by SDGs.  Goals were ambitious; they included ending poverty, getting hunger and malnutrition to zero and eliminating child marriage, all by 2030. Yes, some nations were off track, but in general the world was moving in the right direction.  
It doesn't feel that way anymore.  Now no-one one seems to be talking about the SDGs at all. 
The Great Unravelling 
In World Vision, humanitarian emergency responses used to be, in my view, somewhat the second cousin to our development work. Massive disasters like the Asian Tsunami of 2004, the Haiti earthquake of 2010 or the Nepal quake of 2015 might refocus the organisation's attention for a while. Response teams would be deployed. Fundraising teams would go into disaster appeal mode.  But before long the focus would return to our development work and improving the lives of the millions of children we work with on a daily basis. 
Now World Vision spends a little under half of its budget on humanitarian emergencies, agencies like ours appear to be in full time emergency mode, as one crisis bleeds into another.  Where once disasters largely happened at the country level, now they have regional - or global impacts. This takes a huge toll on staff and forces many humanitarian agencies to explore new ways of funding these ever-larger crises.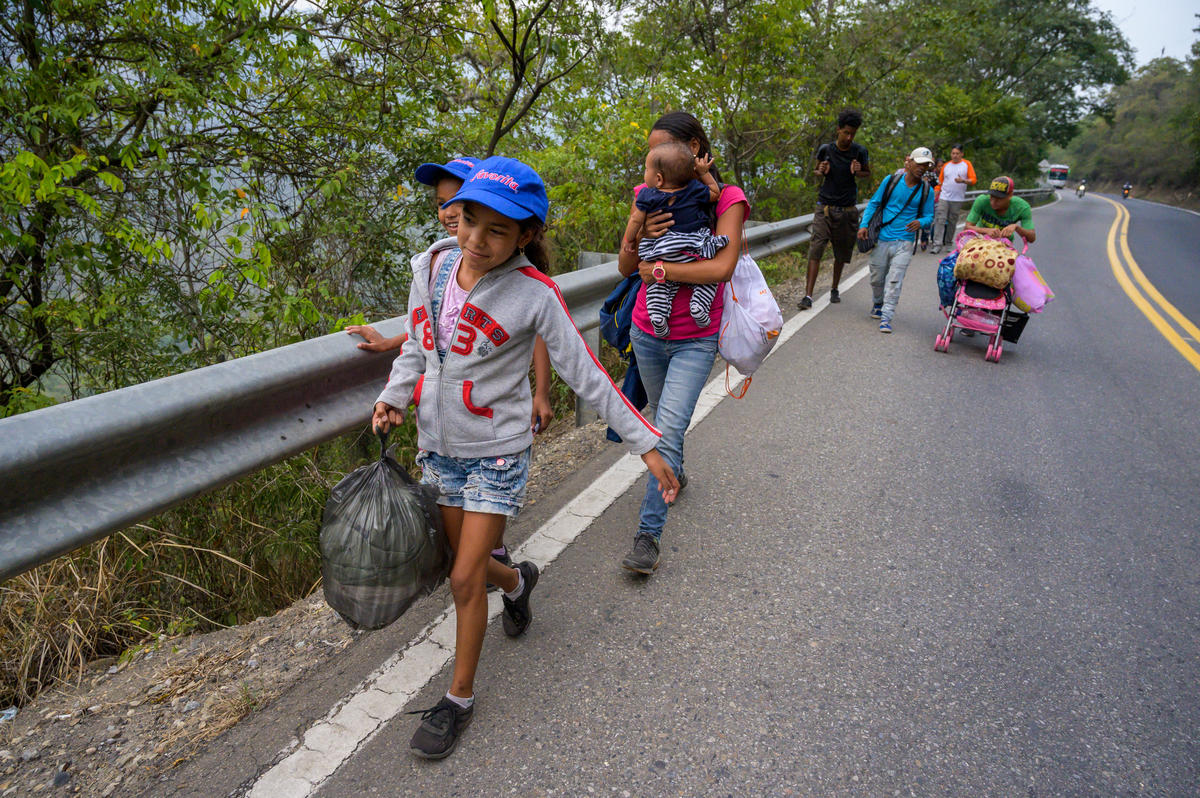 The mantra among humanitarian fundraisers is that we should always be able to show hope and demonstrate impact if we are to encourage people to give.  But after two years of witnessing one crisis after another: COVID-19, then Afghanistan, quickly followed by Ukraine, and now a global hunger crisis in which millions face starvation, I'll admit I'm feeling disheartened by what's happening. If COVID-19 led to the so-called Great Resignation, then the current humanitarian context feels to me like the Great Unravelling.  
This morning, I read a depressing report out of Somalia. A team of UN and humanitarian experts was just there reviewing the situation.  Four years of drought is affecting much of the country. Nearly one million people have fled home in search of food. Around half the country –7 million people – do not know where their next meal is coming from.  And there is not enough money or food on hand to avert a crisis in which thousands of people could die. 
I was touched by the words of one displaced woman, who told the visiting team: "We have no food or proper shelter here. We are hungry and have not had a proper meal for a long time now. We are running all over the camp looking for help. Please, help us." 
And Somalia is only one more than 30 countries facing a starvation crisis.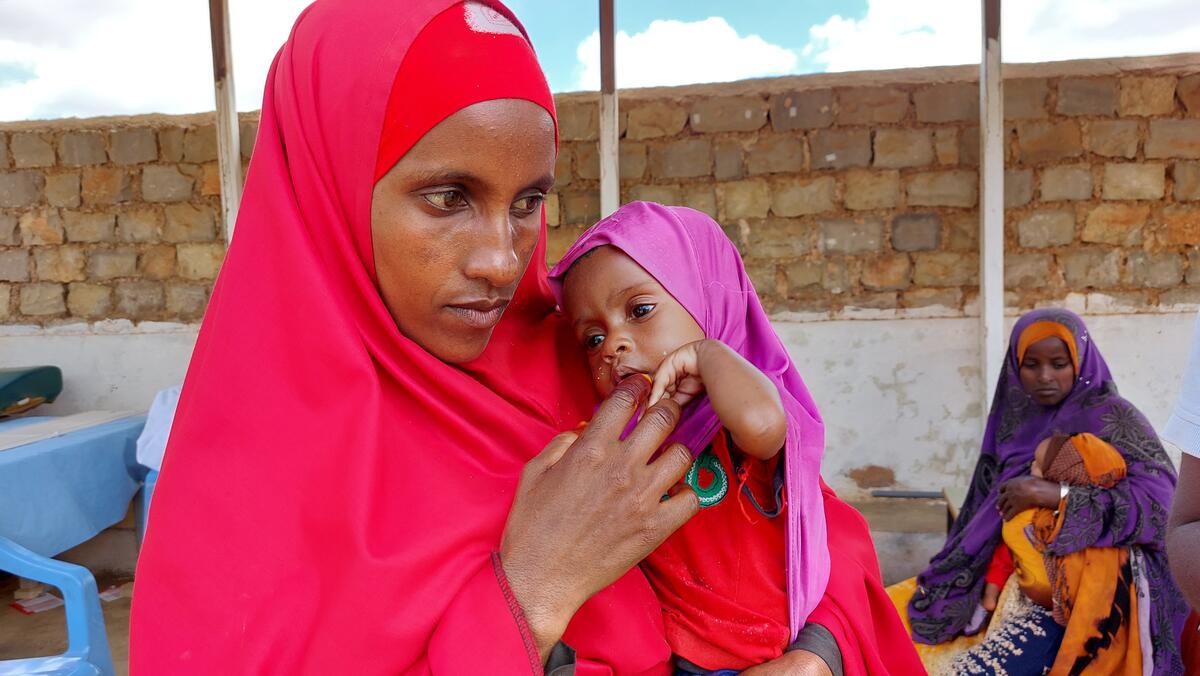 From bad to worse, globally 
COVID-19, conflict, and most worrying of all, climate change are now wrenching the world's battle to end poverty into reverse.  If we don't get a handle on the climate crisis very, very quickly, humanitarian agencies will be spending much of their time and funds responding to crises rather than ending poverty.   
Many parts of the world are being desiccated by intense heat; agricultural lands turning to dust as the top soils blow away. In other places extreme weather events – heatwaves, flashfloods, devastating fires are becoming the norm.  Climate patterns were once predictable, now farmers have no guarantee that their crops will survive to be harvested. 
Like cancer, climate change is malignant and respects no boundaries.  As people become desperate, they move and migrate; children get pulled from school to work; girls are sold into early and abusive marriages; farmlands, cattle and livelihoods are lost; conflicts arise over scare resources, setting one village, ethnic group or country against another.   Suddenly, we are not just dealing with climate change but with the hydra-headed monster it creates.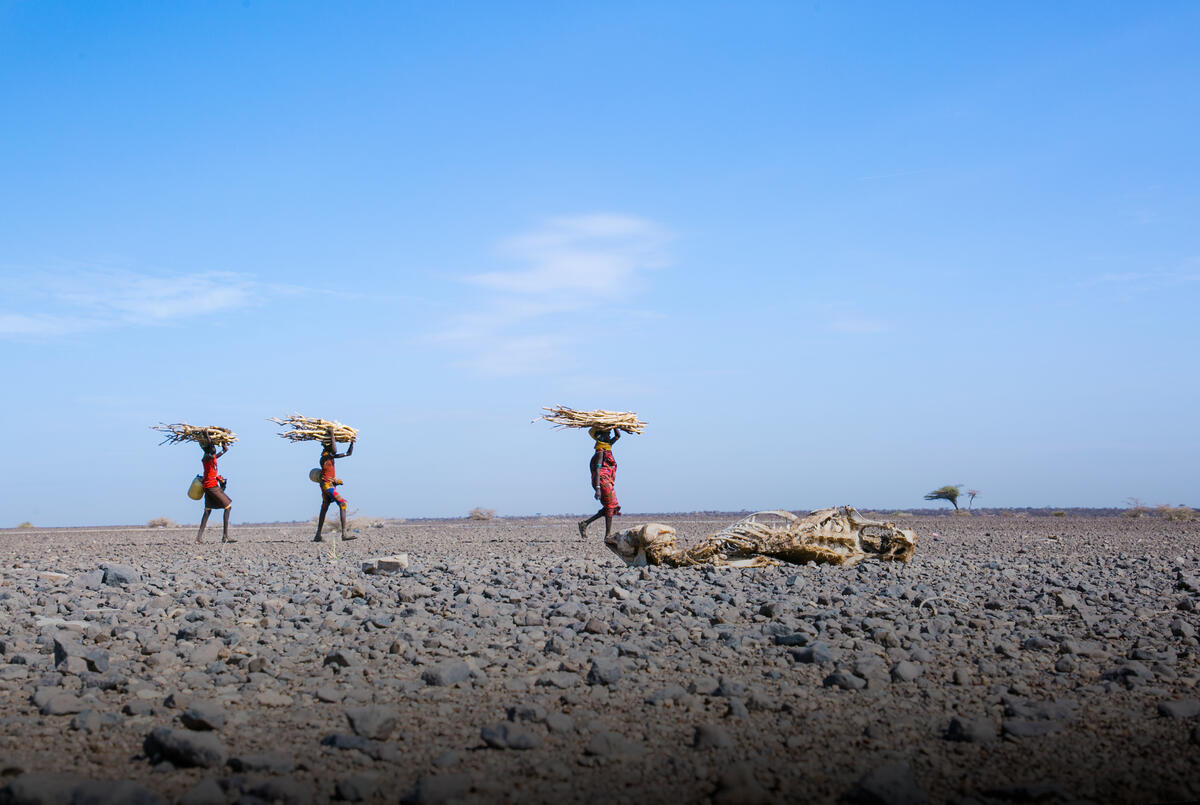 We saw this with COVID-19 too, saw what it did to our own lives, affecting how we worked, met and travelled.  Today we are witnesses to the global impact of war in Ukraine. The emergencies we are dealing with now do not exist in national isolation, they are sucking the whole world into their orbit.  
A doomsday scenario 
World Vision is a Christian organisation. Many Christians are familiar with a question asked of Jesus by his disciples who wanted to know what signs would indicate the apocalypse was coming.  He told them: "Nation will rise against nation, and kingdom against kingdom. There will be famines and earthquakes in various places. All these are the beginning of birth pains." (Matthew 24:7 The NIV Bible)  
Recent fires, floods, locust invasions, droughts, wars, the largest ever levels of refugees, and a global pandemic, it certainly feels like, if not the end times, then a wake-up call for humanity to do whatever we can to turn back the clock. With many climate experts warning that we have just a few years to reduce our carbon emissions to zero or face catastrophic consequences, it feels like the earth is groaning along with millions of its inhabitants. 
The Christian faith does, however, also offer hope. Hope that even in the darkest of times, even in death and destruction, salvation and renewal is possible. The way out of this is complex and becomes more difficult the longer we leave things. So humanity must act now.  
We must demand that our political leaders fulfil their climate change commitments, and we must work together to tackle this crisis too. We must acknowledge that doing so will cost us personally: money and convenience. Fewer flights, plastic, meat, car journeys. More expensive eco-friendly products.  We must also do all we can to advocate for, and to help those who are already suffering the deadly impacts of climate change, for which they were not responsible. 
To learn more about World Vision's work to mitigate the effects of climate change click here 
Click here to learn about our disaster management work and here to discover more about just a few of the more than 50 emergencies our staff are working on.  
James East, pictured filming in the main image, is World Vision's Emergency Communications Director.  
Subscribe to see more content like this