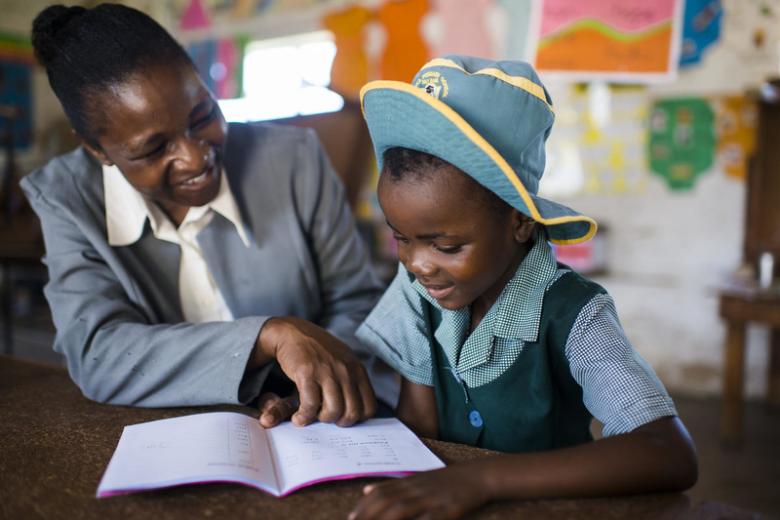 Trained teachers: A key to unlocking literacy for the most vulnerable children
By Andrew Clucas, Senior Advisor, Quality and Innovation – Education
Today, more children around the world are attending school than ever before. However, over 617 million children and adolescents are still not achieving basic literacy and numeracy skills, despite increased access to education. Why is this the case? While there are many reasons, a fundamental challenge remains the lack of trained teachers in classrooms.
Teachers trained in good teaching methodologies bring learning to life: they use varied instruction styles; their classrooms are full of brightly coloured posters and their student's art adorns the walls; they can manage disruptions appropriately and safely; and their students are engaged and learning. Unfortunately, many of the most vulnerable children will never experience the unique joy of a passionate, dedicated and qualified teacher.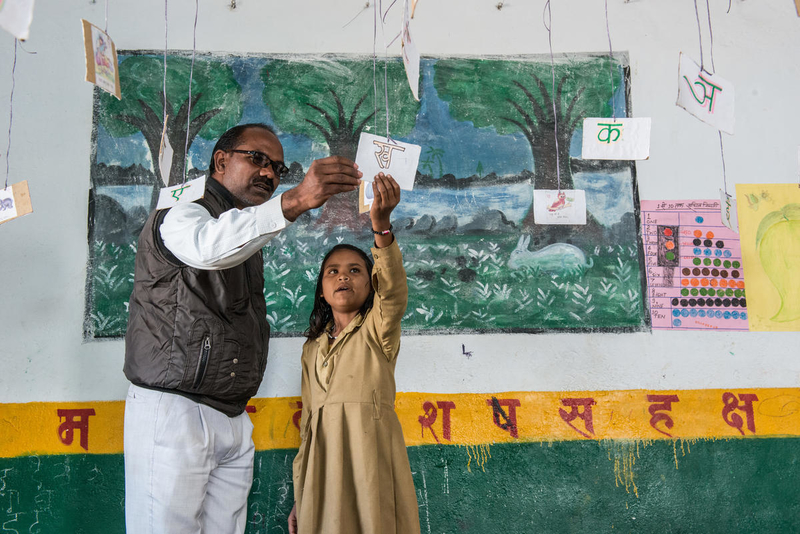 In sub-Saharan Africa, only 64 per cent of primary school teachers have the minimum training required to support student learning, and this rate is declining. A staggering 69 million new teachers are needed to provide quality universal primary and secondary education by 2030, the deadline of the Sustainable Development Goals. A growing proportion of that need is in displacement settings, where access to quality education in children's first language is even harder to come by.
World Vision is working to address this need and improve access to quality, inclusive education for the most vulnerable children through our early grade reading programme, Unlock Literacy[1]. One of the primary components of Unlock Literacy is teacher training. Teachers learn to incorporate the five core reading skills into their curricula and receive ongoing teacher coaching. They learn to create a print-rich environment in their classrooms and ensure that children remain motivated while learning to read. In 2016 and 2017, World Vision trained over 129,000 teachers.
Access World Vision's award-winning teacher training videos designed to support Unlock Literacy.
How a Grade 4 teacher is unlocking literacy in Zambia
I recently travelled to Zambia and met with teachers to understand how World Vision's teacher training had impacted their classroom practice. While there, I was introduced to John, a Grade 4 teacher in a rural primary school.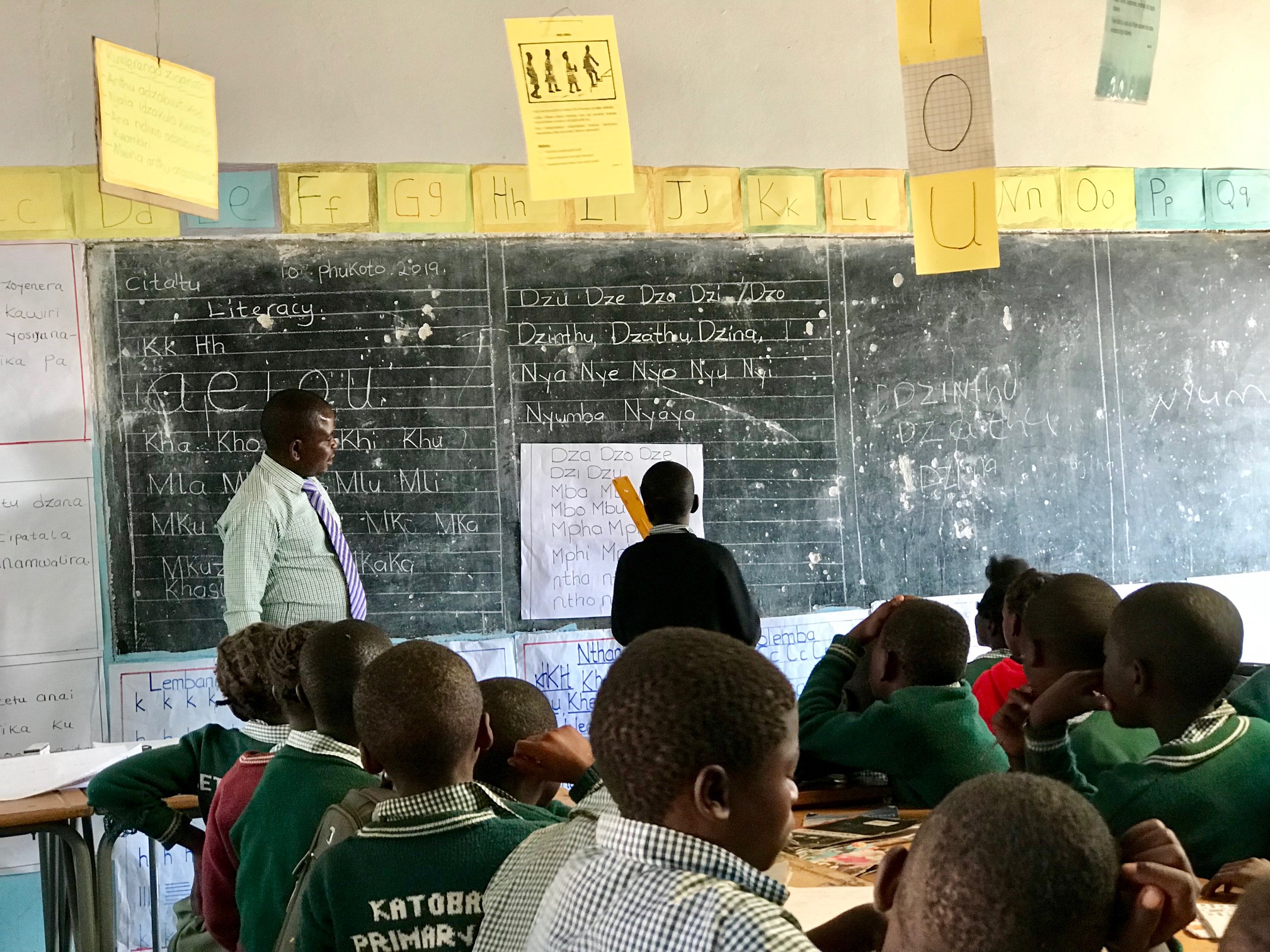 John faces many challenges as a primary school teacher in Zambia. There are local language issues, very limited resources, students who reach grade 4 and still cannot read, and John's class has almost 80 students. Despite the challenges, John is doing a brilliant job helping his students unlock their literacy skills and develop their future potential.
John's lesson covered a number of the core reading skills. He used a variety of teaching strategies including teacher demonstration, student demonstration and small group work. In a classroom where there are not many resources (other than a blackboard) it was encouraging to see John use posters and flashcards that he made himself to supplement the lesson.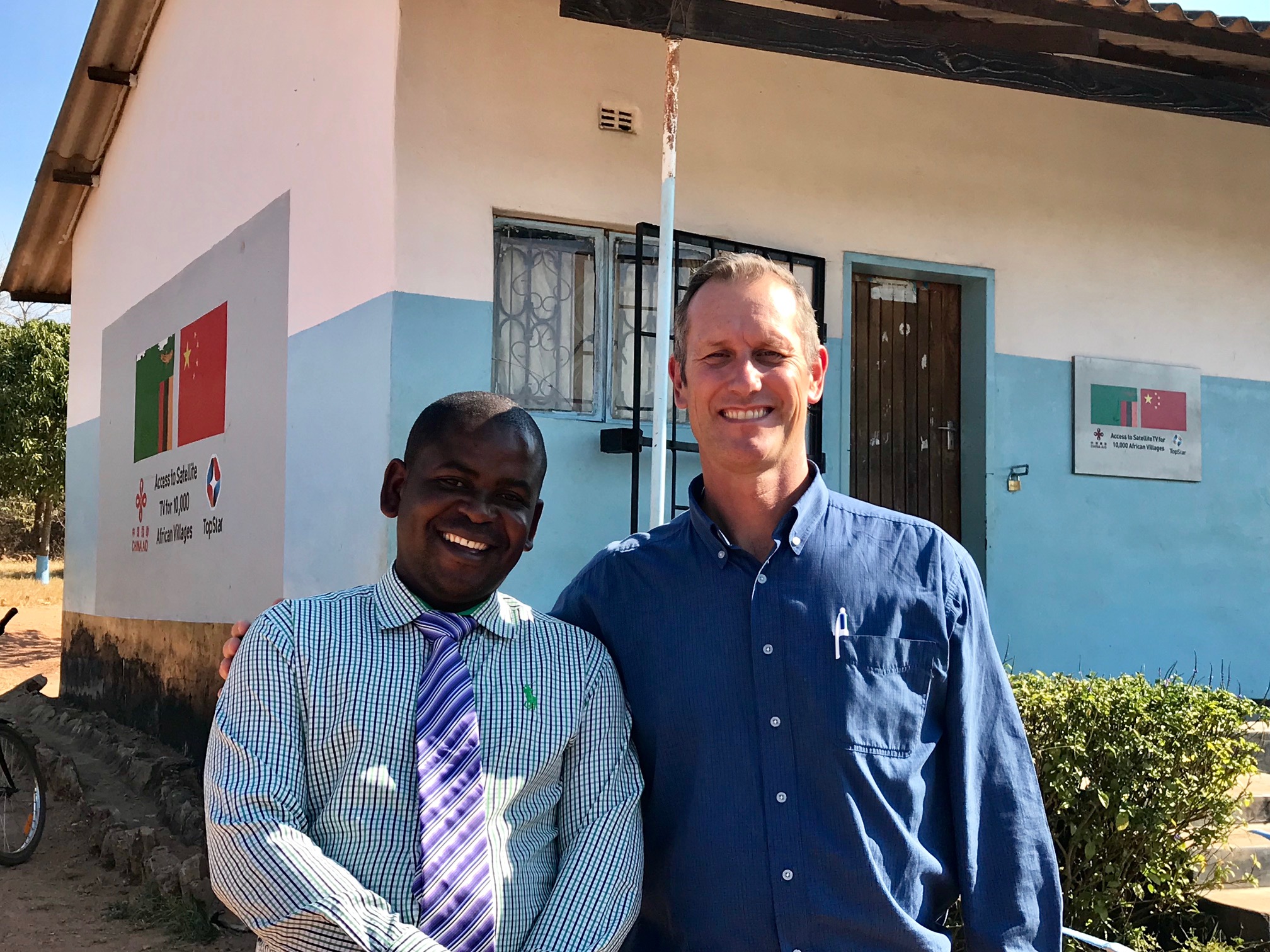 It was even more encouraging to see the high level of student engagement during the lesson. Students were keen to answer questions, read stories and they actively participated in the small group work. Had I walked into any classroom anywhere in the world and observed this lesson I would have rated it demonstrating best practice and excellent teaching quality.
The world needs more teachers like John
When interviewing John later that day, I discovered that he had a Certificate of Teaching and that he was working towards his bachelor's degree while teaching full-time. Anyone who has worked and studied at the same time knows just how challenging this can be.
I assumed that John was ambitious to progress his career, so I asked him about his future plans. John said that he was more interested in staying in the classroom than becoming a head teacher. He explained that he wanted to continue to teach so children could learn to read. His passion was to continue to work with children.
The world desperately needs more teachers like John, and all I could do was to humbly thank him for his superb and valuable work. Teachers like John are helping us to make progress towards meeting Sustainable Development Goal 4 by providing quality education that promotes lifelong learning for all.
Our impact in Zambia
In Zambia, World Vision partners with the Ministry of General Education to implement Unlock Literacy in 315 schools in 25 communities across seven provinces. Since 2017, 2,380 teachers have been trained in quality teaching methodologies through Unlock Literacy.
Two evaluations in 2019 showed that this training is working: 77 per cent of trained teachers are using their new skills to improve the quality of literacy instruction in the classroom. These teachers are also sharing what they have learned with their colleagues, creating improved learning experiences for even more children.
As a result of the training, teachers are using varied methods to improve the quality of their instruction. Nearly all the students observed in Unlock Literacy classrooms were engaged, learning and having fun. To date, World Vision has reached over 100,000 children through Unlock Literacy in Zambia.
[1] World Vision's literacy programming was developed from the organisation's experience piloting Save the Children's Literacy Boost model from 2011-2016. Literacy Boost is a proven literacy programme designed, developed and owned by Save the Children. 
Subscribe to see more content like this