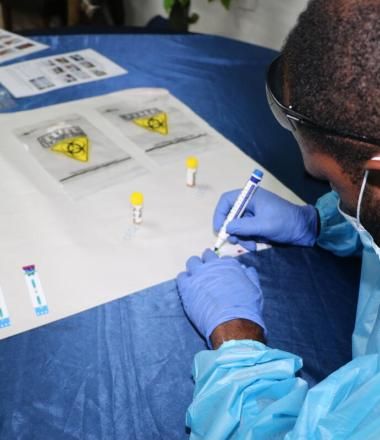 The Global Fund to Fight HIV/AID, Tuberculosis and Malaria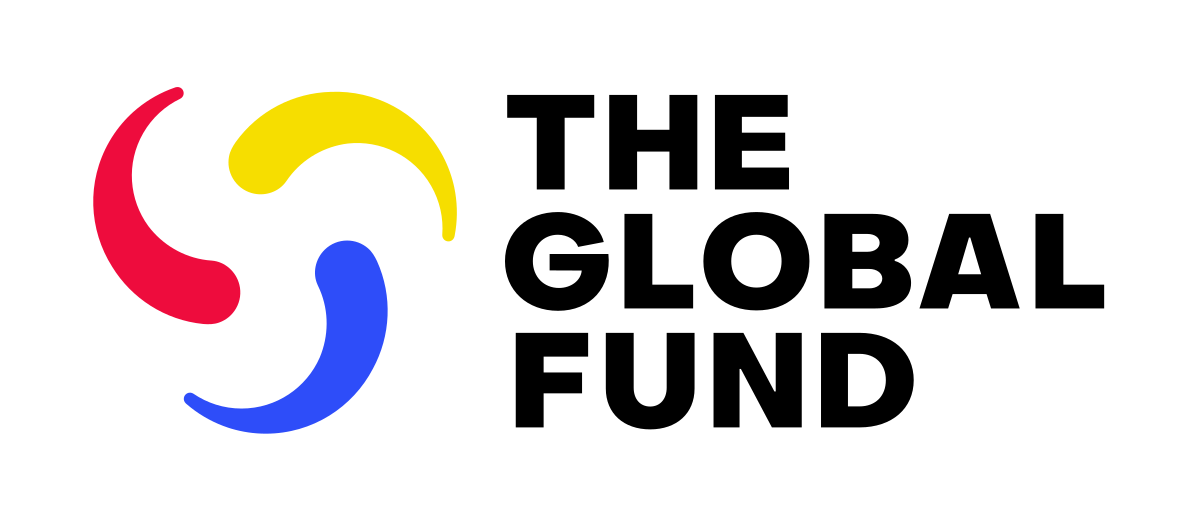 World Vision has partnered with the Global Fund since its inception in 2002.  Since that time, World Vision has managed over $1 billion in grants from the Global Fund to address HIV/AIDS, tuberculosis and malaria through 165 grants in over 40 countries.  Some of these programmes have been implemented for long durations, such as our work in Thailand on tuberculosis amongst Myanmar migrants since 2003, or our work on tuberculosis in Somalia since 2004, which has national coverage.  Due to the large scale of these programmes they have enabled World Vision to reach tens of millions of children with lifesaving health services.  Between 2016 and 2020, for example, World Vision reached 270,000 adolescent girls and young women with HIV prevention services, nearly one million young people aged 10–24 years with life skills-based HIV education, distributed over 54 million insecticide treated bed nets to protect young children from malaria, and diagnosed and referred over 326,000 cases of tuberculosis.  In 2021 alone we estimate having saved the lives of nearly 26,000 young children through malaria bed net distribution.  
Since the Global Fund debut in 2002 World Vision has advocated for increased and improved strategic focus on children, greater partnership with faith based service deliverers,  improved grant making structures for civil society partners, greater horizontal health system strengthening investments, and innovation for operating in fragile contexts.  Our 2011 report on Integrating Maternal, Newborn and Child Health Interventions in Global Fund Supported Programmes was translated by the Global Fund into French and Spanish and distributed globally.  Our 2010 report on Negotiating Health in a Fragile State: A Civil Society Perspective, based on our Global Fund tuberculosis programme in Somalia, was launched at the Health in Post-Conflict  and Fragile States Conference at the U.S. Institute for Peace in 2011. 
As the COVID-19 pandemic gripped the world both the Global Fund and World Vision responded quickly.  The Global Fund allocated over $50 million in resources to combat the pandemic through the World Vision managed programmes, strengthening human resources, surveillance, diagnostic capacity, and equipping health facilities.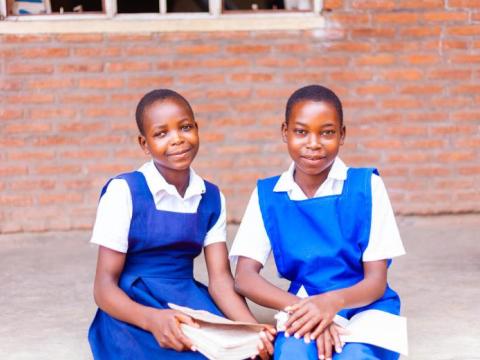 Halima and Anifa thrive in school as malaria cases fall
A three-week absence from school was enough for Halima to fail her 2020 end-of-term exams. After being housebound for weeks due to malaria, Halima returned to school in Malawi just so she could sit the exams … but she'd missed many lessons."I got very sick and I was bedridden for two weeks. I spent another week home to ensure I had recovered fully," recalls Halima.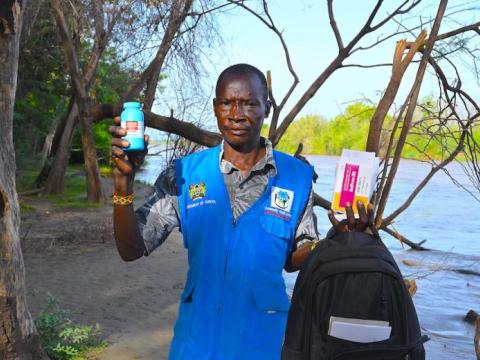 Community health volunteer wades 'river of life' to give hope to people living with HIV
John is among the many CHVs in Turkana County who have been empowered to offer home-based care services to people living with HIV through the support of World Vision, The Global Fund and Kenya Red Cross Society. At different times each month, he crosses this river on foot, ferrying lifesaving antiretroviral (ARV) drugs that people living with HIV rely on for survival.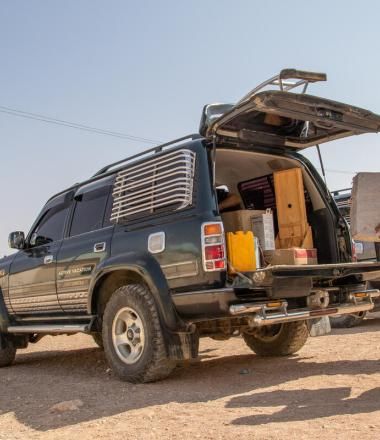 Learn more about the partners we work with and how we work together to build a better world for all children