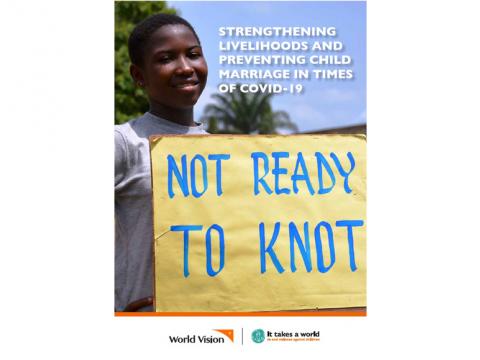 Strengthening Livelihoods and preventing child marriage in times of COVID-19
Thursday, October 29, 2020
Millions of parents and caregivers have lost income and jobs due to the COVID-19 pandemic; the sudden economic shock has forced many households to expose children to harmful and dangerous practices, such as begging or child marriage. According to recent data from the International LabourOrganisation (ILO), almost 25 million jobs (formal and informal) are currently at risk.
An estimated 385 million children already live in extreme poverty, with families struggling to fulfil their most basic needs, including nutritious food, health and education. This number is likely to increase, with projections suggesting up to 66 million children will fall into extreme poverty as a result of the pandemic.
This series of case studies on S4T groups demonstrates how this common livelihoods strengthening intervention can also support efforts to end child marriage. The report has been compiled from a desk review of available industry data and evidence of promising practices from programmes in Ghana, Mozambique and Sierra Leone. World Vision's believes these examples are useful for policymakers and practitioners aiming to support livelihoods, empower girls and end child marriage.