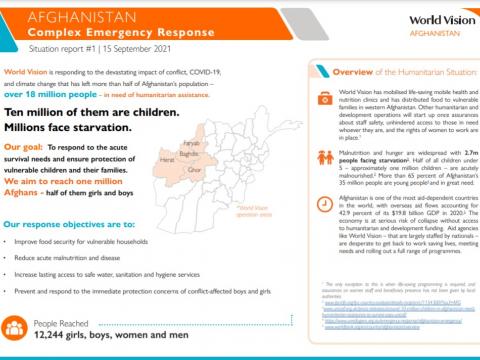 World Vision Afghanistan Complex Emergency Response Situation Report #1
Wednesday, September 22, 2021
World Vision is responding to the devastating impact of conflict, COVID-19, and climate change that has left more than half of Afghanistan's population – over 18 million people – in need of humanitarian assistance.
Our teams have mobilised life-saving mobile health and nutrition clinics and has distributed food to vulnerable families in western Afghanistan. Other humanitarian and development operations will start up once assurances about staff safety, unhindered access to those in need whoever they are, and the rights of women to work are in place.
Download full situation report for additional details of our response.