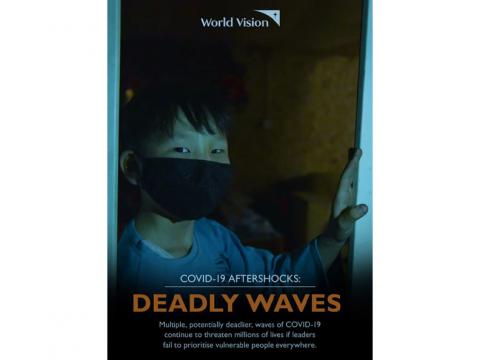 COVID-19 Aftershocks: Deadly Waves
Thursday, August 27, 2020
Multiple, potentially deadlier, waves of COVID-19 continue to threaten millions of lives if leaders fail to prioritise vulnerable people everywhere.
As several countries move through the first wave of the COVID-19 pandemic and begin to ease lockdowns and reopen their economies and schools, they face potentially repeated waves if effective steps are not taken to tackle the disease everywhere.
Effective support from major donor countries to strengthen weaker health systems is crucial to protect the world's most vulnerable people and those living in wealthier countries alike. Not only are millions of lives at risk, but history has shown that countries devastated by illnesses like AIDS or Ebola will inevitably require massive investment to address the social and economic fallout.
This need for a unified global response to the threat of COVID-19 has also been echoed by thousands of people surveyed in six major donor countries. This report looks at the findings of surveys, historical trends of pandemics and what a second wave of COVID-19 may look like as well as providing recommendations to prevent or mitigate additional waves.