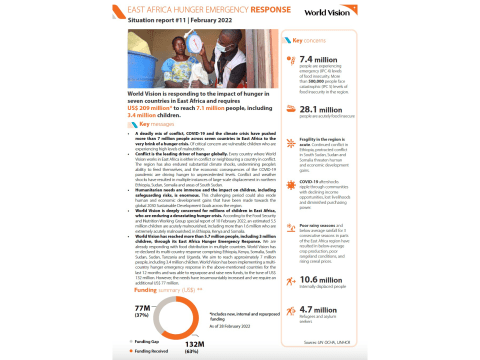 East Africa Hunger Response Situation Report - February 2022
Tuesday, March 29, 2022
A deadly mix of conflict, COVID-19 and the climate crisis have pushed more than 7 million people across seven countries in East Africa to the very brink of a hunger crisis. Of critical concern are vulnerable children who are experiencing high levels of malnutrition.
One year since we declared a multi-country response to an ongoing hunger crisis affecting the region, World Vision has reached more than 5.7 million people (over 50% children) collectively across seven countries (Sudan, South Sudan, Ethiopia, Uganda, Kenya, Somalia and Tanzania). 
Learn more about and support World Vision's global response to a growing hunger crisis.