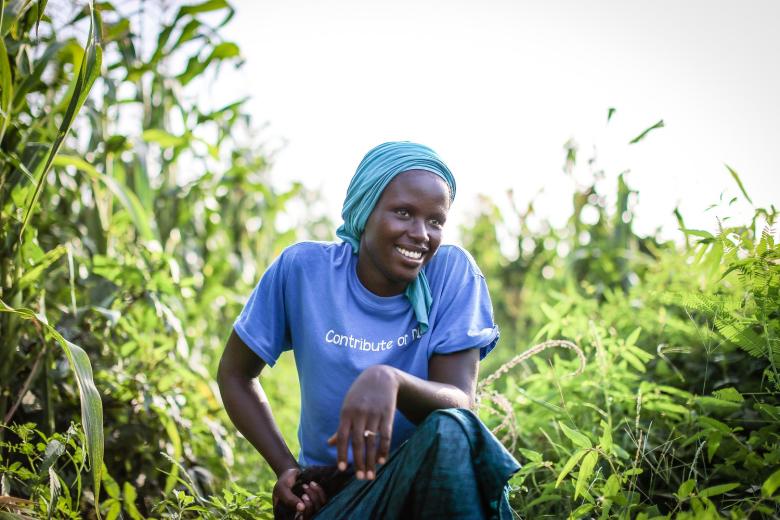 'Savings for Transformation' a sustainable platform for accessing savings and small loans
Thursday, February 28, 2019
World Vision's transformational project model known as 'Savings for Transformation' is one of the key models developed by World Vision to provide families with a sustainable platform for accessing savings and small loans. Savings for Transformation builds resilience by enabling community members to develop their skills and access funds to deal with domestic emergencies, build long-term coping strategies, focus on the health, nutrition and education of their children and invest in their livelihoods.
Figures for the Savings for Transformation Groups
World Vision now has 2,393 savings groups that were formed by 59,055 members, 94% of whom are women and 40% are young people (18-35 years) who have saved a total of US $1,488,120 this year. US $1,117,687 of this has been redistributed in loans to 30,335 members (76%) who carry out income-generating activities and invest in the wellbeing of 123,620 dependent children.
The approach of Savings for Transformation groups, a platform for training in health, water and sanitation, and food security and nutrition.
In addition to savings and loans, the Savings for Transformation groups can serve as a forum for recruiting people for other development activities and also for raising funds to fund other much needed community development projects such as improving access to health care, water supply, hygiene and sanitation, food and nutrition. In the light of this, World Vision Senegal used Savings for Transformation groups in 2018 in order to:
Facilitate the access of 181 households to latrines through savings group co-financing.
Enable 332 new members to join the health insurance mutual scheme by using savings group funding, creating a total of 512 new health insurance beneficiaries including 409 children.
Contribute to reducing the rate of child malnutrition in Fatick by the use of saving group funds.
Access to latrines through Savings for Transformation
For the purposes of implementing the European Union Millennium Drinking Water and Sanitation Project, it was necessary to find a local funding mechanism to increase the capacity of households to either afford latrines outright or to produce the contribution required by the project. This is how the project came to realize that the savings groups were a means for mobilizing local funding through loans to members. In this way Savings for Transformation helped 181 households (131 in Vélingara and 50 in Fatick) gather their contribution in order to afford for a latrine.
"My name is Kadia Baldé and I live in Guiré Yero Bocar. Since I understood the importance of a latrine through the messages of facilitators who traveled the villages to talk about diarrheal diseases, I began to think about how to get it.This is how I made the request in our savings group. From there, I managed to give my financial contribution to acquire my latrine and I wish that all the households of my village benefit from it. Since then my family is doing well and this well-being, I owe it to the World Vision project. So I give thanks to God and thank World Vision very much."
 Source: EU-PAPAM WASH project monitoring data – Marcelin Ndiaye, National WASH Manager