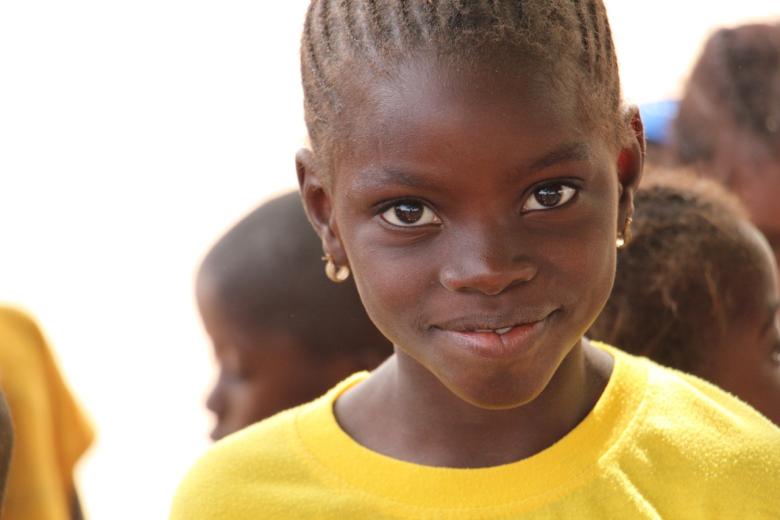 A New Chapter in Child Protection
Tuesday, March 22, 2016
World Vision Senegal launches a new initiative to strengthen the protection of children against exploitation, sexual abuse and mistreatment.
The project aims to reduce the incidences of child abuse by contributing towards attitudinal changes and by establishing structures that oversee issues of child protection. This is accomplished through processes designed to create a more responsive environment for enhancing the respect of child rights.
Support and care of victims of child abuse and mistreatment 
World Vision Senegal strengthened partnerships with NGO CEGID (Centre for the Guidance of Infants in Dakar) and NGO LA LUMIERE, to set up a facility to monitor child victims of sexual abuse in Kédougou, and to upgrade the dynamism of the three existing support centres already initiated by CEGID in Dakar, Thies and Diourbel.
These support centres are designed to welcome and assist child victims and allow them to learn about their rights, to benefit from the help of psychologists and to receive legal advice as well as medical or educational counseling. They are open to all child victims and their parents and family members and provide a holistic response to reported cases. The support centres work with other state structures and services to provide psychosocial support and referrals for cases of child abuse or mistreatment.
Justification for selecting the department of Saraya in the region of Kédougou
One of the specificities of this locality relates to the existence of many gold mining sites that exploit children. Numerous cases have been reported of child labor, child trafficking, child prostitution, sexual abuse, physical abuse or begging, early and forced marriages and female genital mutilation.
World Vision, CEGID and LA LUMIERE carry out social awareness sessions in these localities to inform and promote awareness of parents, community leaders and local stakeholders. The ultimate goal is to develop the reflex of blowing the whistle on and reporting these abuses and to run service centers for providing psycho-social and medical and legal support for victims.
A multi-regional initiative
The initiative is funded by the European Union and is implemented by World Vision Senegal with the support of World Vision France and Switzerland and in partnership with the CEGID and LA LUMIERE. The project focus areas extend over 4 regions as follows:
Region of Dakar (Municipalities of Grand Yoff and Parcelles Assainies)
Region of Thies (City of Thies);
Region of Diourbel (Department of Mbacke)
Region of Kedougou (City of Kedougou and 20 rural villages in the departments of Kédougou and Saraya).
 Photo : Delphine Rouiller