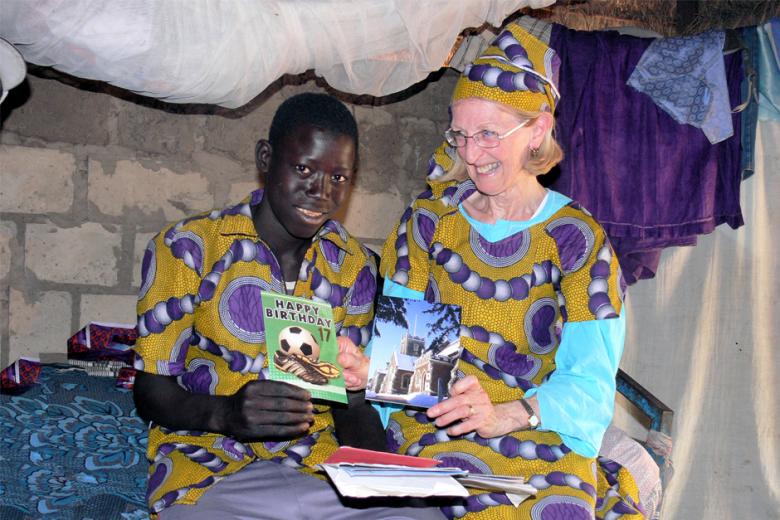 This visit will remain in my heart forever
Tuesday, April 12, 2016
These are the words uttered by Ms. Sue Tinney, a World Vision Ambassador of many years, who came to Senegal recently to meet her godson Laurent, for the very first time.
Ms. Tinney lives in England and has been Laurent's godmother for many years, made possible by the longstanding World Vision child sponsorship programme.
Last year in one of his letters, Laurent asked if ever it would be possible for his godmother to come to visit him in his home village, saying "Can you come visit me in December and make me the happiest child "? She, along with her husband, couldn't say no to this heartfelt request and before they knew it, they were bound for Senegal.
Read More here about Sue's wondeful, activity and emotion packed visit which brough so much joy and happiness to all.