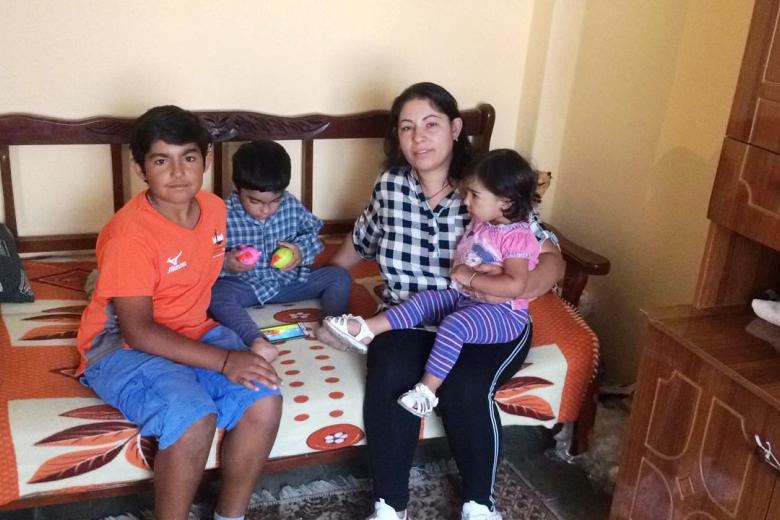 The challenges of returning home...
Wednesday, October 16, 2019
"Two years ago, I hit the road alone, only with my 5-year old son toward Germany to seek asylum because I had no food or a home here. My husband decided to follow me later. To get a passport, I had to sell my blood. When there, I had to be without food, sleep on the ground, with my little son," – that is how Fidaria from Korça, now a mother of three, starts her life story. Recently, she became part of the RE-IN-VEST project for families returning from emigration.
Her words are similar to those of other women, part of Albanian families who because of difficult economic conditions, were forced to emigrate abroad in search of a better life for their children. After returning, most of them live in rented houses, or in houses given to them on loan from their own family members. Children stay almost at home and parents feel powerless to secure the material goods they need.
Some children try to help parents by not asking for anything else but their basic needs. Parents try here and there to find little jobs to secure some food, but they say the possibilities are scarce. In spite of difficulties in emigration, some of them hope to leave again…
"In Germany, we were three families living in a room with a toilet and a kitchen and, after I learned about my pregnancy, with my second son, I was living in difficult conditions, but we did receive a little help. We did not lack food, nor the pregnancy tests, nor the hospital. We had what we lack here, but lived with the stress that they would send us back one day," – the 32-year old mother says.
That was not the only concern for the family from Korça. Fidaria tells us that her little son, three months after birth, displayed health problems; he could not sleep, he did not eat well…
She says that the situation continued until her son became 6 and she understand that something was wrong. She did not hesitate to take him to the doctor in Germany and they only asked her one question  that is stuck in her mind.
"Does the baby laugh?" – the German doctor asked me. I don't know why I had the mother's urge to say YES, he does. It was very wrong because he did not laugh; he only smiled, didn't laugh like every baby, vocally," – Fidaria adds.
She recalls that at that period, aside from bearing the concern about the son, what the family was afraid of the most, did happen. The police moved them out of the house where they had been sheltered for some months, after they had sent three refusal letters one after the other. Forced by circumstances, they returned home, poorer than when they had left. They did not have a home. The son was not getting better. The husband, suffering from epilepsy, had problems, and they once again were on the street. The parents of Fidarie who had emigrated for asylum gave them their home key to take shelter for some time until they return. Aside from the difficult economic conditions, lack of food, husband's unemployment, Fidarie's family was now faced with another challenge, the concern of what was bothering their youngest son.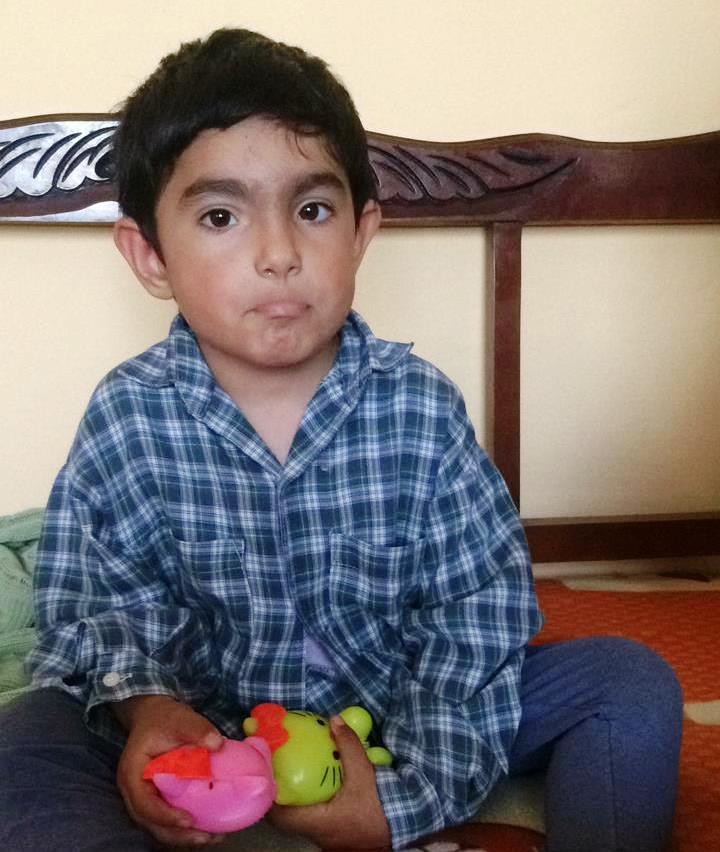 "Enes was 9.5 months when we came here. He continued to display aggressive signs. When he turned 1, I learned that I was pregnant with the third child, which I did not expect. I did not want to abort and so I kept it. when Enes turned 2, I decided to take him to a specialist doctor. As soon as I went to the doctor, she said I needed to go to the Tirana University Hospital. They told me there that my son suffered from autism. It was a grave situation for me; I don't know how I managed. I was alone with him when I got the sad news," – Fidaria continues her confession.
In this difficult situation, she becomes a mom for a third time, this time with a girl.  Her day begins and ends with her taking care of her three children, but especially the little boy who needs more care. She wants to put him in kindergarten but is afraid they won't accept him.
Doctors advised her that the son needs physiotherapy and psychotherapeutic sessions, but she cannot afford any of them. The husband recently works just a little bit, to secure food, but she can't work as she has no place to put her son in. She wants to have a home from fear that her parents may return home any day.
"I think God has put me in front of many challenges in life, but I pray only that Enes will get better. Although I am homeless, jobless and I can't afford anything, I only care about my son's health," – she adds.
Through the RE-IN-VEST project, funded by the German Government and implemented by GIZ Albania, World Vision is helping Fidarie and other families who have returned from emigration in 13 municipalities in Albania and that are facing major social and economic problems. Fidaries family is receiving help in food packages for family members and currently such packages have been distributed to 226 individuals in 56 families.
This project is being developed by World Vision in partnership with SHKEJ and Diakonia Agapes who are providing support from the social and economic aspects. 
#REINVESTproject