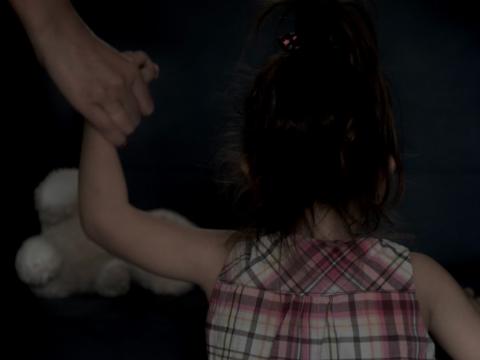 Changing underlying cultural and social norms in Albania
Friday, June 4, 2021
Efforts to reduce accepted practices of abuse to discipline children
by Diana Kanaj, Child Protection Technical Advisor, WV Albania and Kosovo
Data from the Annual Outcome monitoring process in 2019 show that 66.4% of Albania's parents and caregivers believe that physical punishment is necessary to raise a child properly.[1]
Girls and boys in our country are exposed to direct experiences of abuse. They also witness violence in their homes, schools, and communities. Highly influenced by cultural and social norms, individuals have a tendency to take actions that match what they think their community expects of them. These shared social norms influence, and even encourage, individuals to have an attitude of acceptance towards violence.
As a result, parents and caregivers in Albania use violence against children because society tells them they are entitled to be in 'control' and because they are expected to raise 'good kids'. One father of four named Besim states, "They [children] deserve to be slapped sometimes, otherwise they get out of your hands [control]."
Attitudes towards children are vastly defined by attitudes towards men and women, girls and boys. Gender also plays a crucial role in child-rearing practices. Caregivers still try to establish gender role stereotypes of girls as the family's caretaker. Such beliefs explain the high percentage (62%) of girls in our country who confirm that they are given more chores at home.[2]
What can we do to ensure harmful cultural and social norms causing violence against children are transformed into protective norms?
Changing norms is a long and difficult process. First, we must properly address factors that sustain violent practices against children. Personal attitudes and beliefs regarding violence need to change. At WV Albania and Kosovo, we are committed to work in a holistic way with parents and caregivers, as well as with children and adolescents, to influence and sustain them in their journey to shift their individual attitudes on transforming a harmful norm into protective norms. We empower children and adolescents about their rights and engage them in actions and decisions that affect their lives, protecting themselves and their friends.
We also prioritise a protective environment around children by helping make:
Families strong and resilient.
Schools protective and inclusive.
Services easier to access.
Laws more relevant through ensuring child participation in consultation processes.
Policies strong enough to ensure children are cared for and protected from abuse, neglect, exploitation, and other forms of violence.
[1] Moreover, findings from the "Impact assessment of the COVID-19 outbreak on well-being of children and families in Albania" reveal that during the pandemic, 48.6% of participants report the presence of verbal abuse; 19.9% report the presence of physical abuse.
[2] Go here to read "ACT NOW for children. How a global pandemic is changing the lives of children in Middle East and Eastern Europe"; October 2020.