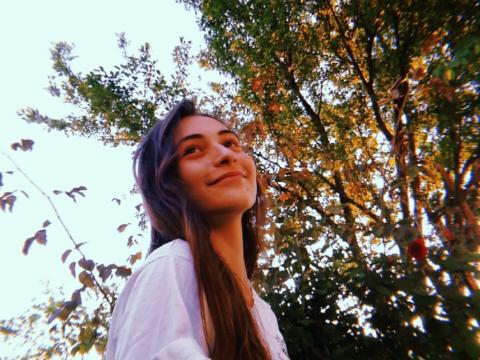 November of hope…
Saturday, November 28, 2020
Early morning of November 26, 2019, Albanians woke up gripped by fear, insecurity, sadness and pain. The country was just two days before celebrating National Independence Day and Liberation Day, but nationwide preparations for the celebrations were terribly stopped by a shocking event. A strong earthquake woke us up terrified and insecure about our lives and that of our loved ones. The ground beneath our feet continued to shake frequently, almost at regular time intervals; and whenever this happened, something inside us shook also.
With a sigh of relief we watched the news coming from the most affected families from the tremendous earthquake. We watched around many people who were inpatient getting news from their families, people who saw their house being destroyed in front of their eyes, and people who were afraid to stay inside the buildings because the half-cracked wall could collapse from other tremors in no time. But despite the lost lives, the countless damages to homes, the devastation and insecurity, Albanians seemed to be regaining the strength, slowly rebuilding and reuniting the parts that would lead to "reconstruction".
Just as life seemed to be returning to its normal course, another unimaginable ordeal struck at the beginning of the year: a pandemic that was spreading globally at fast speed and taking millions of lives across the globe. The world seemed to stop and everyone's only goal now was survival. Images of empty cities seemed to have been detached from a Hollywood movie. Quarantine made living even more difficult. Physical distance from loved ones, fear and anxiety about the future tormented us for a very long time.
This situation has not passed yet, and maybe we can be on the verge of a second self-isolation, but this time we are stronger! Although this situation can separate us physically, we know that we are close to each other by heart, giving hope and strength to each other to those who are most dear to us. Human nature is a combative one; we are able to cope with very difficult situations and cope. However, in a time like this, we must be responsible for respecting all the measures that the authorities tell us we must implement to protect ourselves and others. Being responsible will help us overcome this difficult moment all together.
This November, as we celebrate the Independence Day, I look back and I see how many things have happened in just one year. But, I stand in hope because I know that as long as there is hope within us, then in the world around me there will be salvation and joy! Even in the most difficult situations, we need to see the best side of it. We are now better prepared to face the difficult situations we are living in. In terms of preparing for earthquakes or other natural disasters, positive steps have been taken to monitor construction, accompanied by new legal measures to improve or punish those who do not meet the proper criteria for a construction to be considered safe.
 We have to stay strong for a while until this is over. We are mostly in a challenge with ourselves, so in these culminating moments we can only remain confident for the sake of a better and more secure future. Nothing is permanent, not even the pain.
I'm sure next November will find me, my family, my friends and relatives differently. I know that November next year, I will be able to celebrate Independence Day together with my friends. We will be doing great activities at school and everyone will join us joyfully in our celebration.
Cordially,
Debora, 15 (former member of the Children Club and currently protects child rights through Reporter blog)