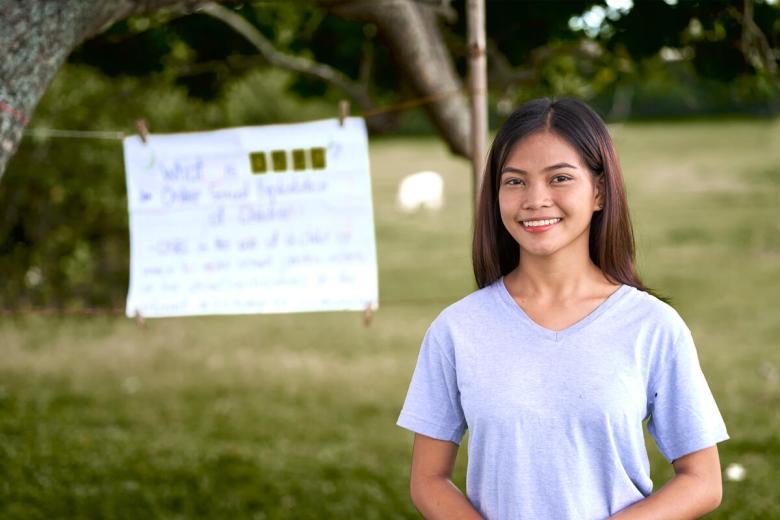 The Philippines teen fighting online sexual exploitation
Thursday, November 11, 2021
Michaela, 16, folds the white banner. It's almost noon in the Philippines. She waves goodbye to her friends whom she just had a brief discussion about Online Sexual Exploitation of Children (OSEC).
"When I'm not studying, I share with other youth what I learned from various World Vision Philippines youth activities that I attended before the pandemic," Michaela says, walking towards her home.
Sitting in a corner of her living room, World Vision sponsored child Michaela continues, "Today, we discussed online safety. Children nowadays are growing so addicted to the internet that they forget to talk to their friends and families. It also becomes a new form of danger to children and youth."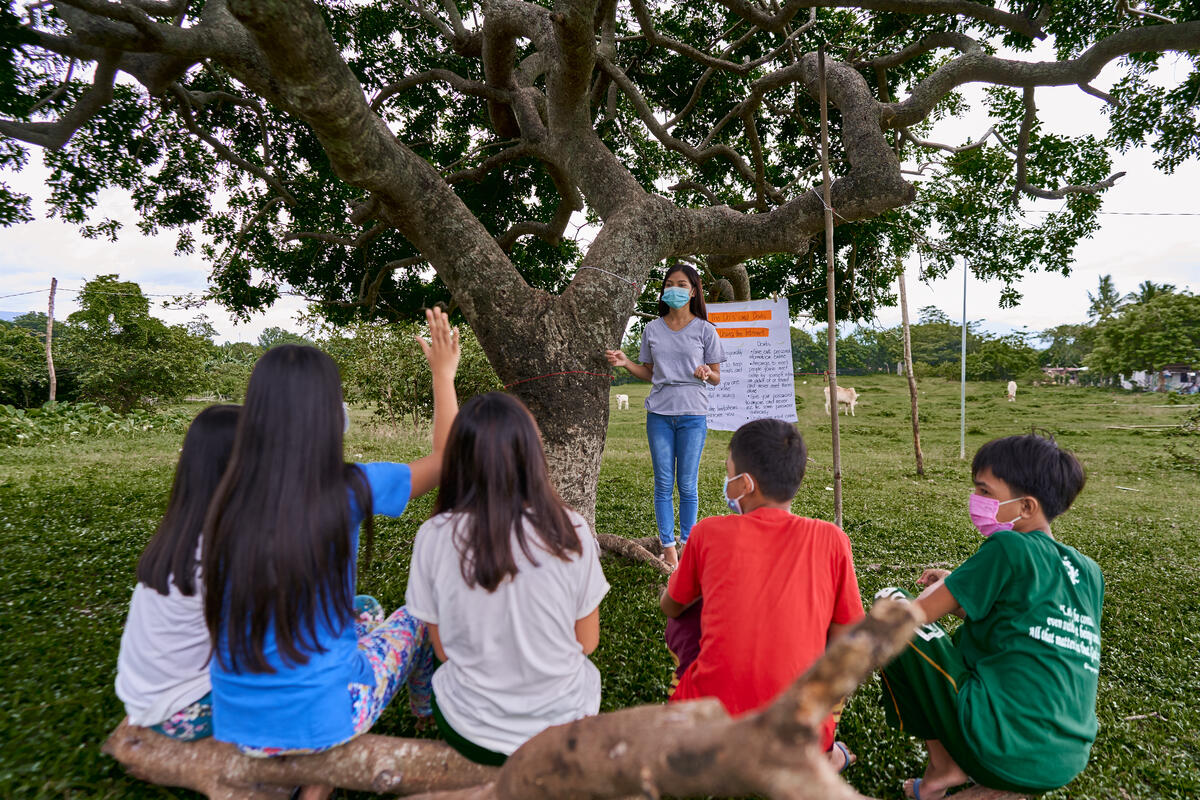 A 2020 study conducted by the International Justice Mission (IJM), which combats violence against children in the Philippines, showed that the prevalence rate of internet-based child sexual exploitation in the Philippines has more than tripled in a span of three years from 43 internet sites used for child sexual exploitation in 2014, to 149 in 2017.
"When adults are encouraging children to do bad things online, the children's perspective of themselves becomes distorted as well. The children grow in fear and are unable to express their real feelings and thoughts."
She says that most of the times, children do not know the extent of the danger that the internet may bring.
"Children do not know that their pictures could reach several individuals in various countries. Exploited children have fear, but they're unable to do something about their situation because they are merely children."
Overcoming fear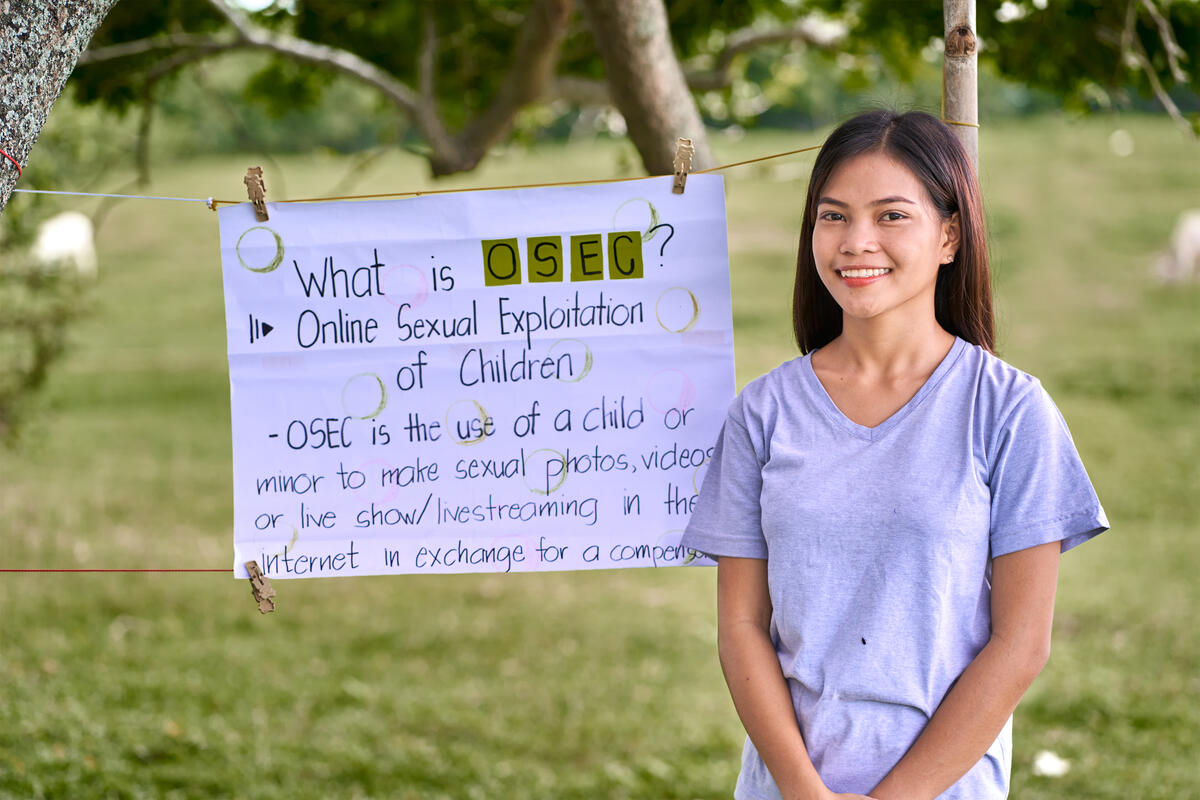 Children may be protected from being exploited if they are aware of what should and should not be done online. Michaela says children must be able to develop self-confidence, so they feel able to say "no", or analyse their situation. Being active in school is a good start.
Michaela admits she was initially a shy girl. "I was so shy and even feared talking to a large crowd."
Around that time, World Vision was sponsoring her elder sister, Marie Mae, who became an active child leader. "She became my inspiration and role model. I observed what she used to do with World Vision and in school, and I decided to do the same," Michaela says.
Michaela slowly overcame her fear when she reached high school. She became an active member of different student organisations, and eventually became an officer and facilitator. She also joined World Vision activities where her leadership skills were further honed.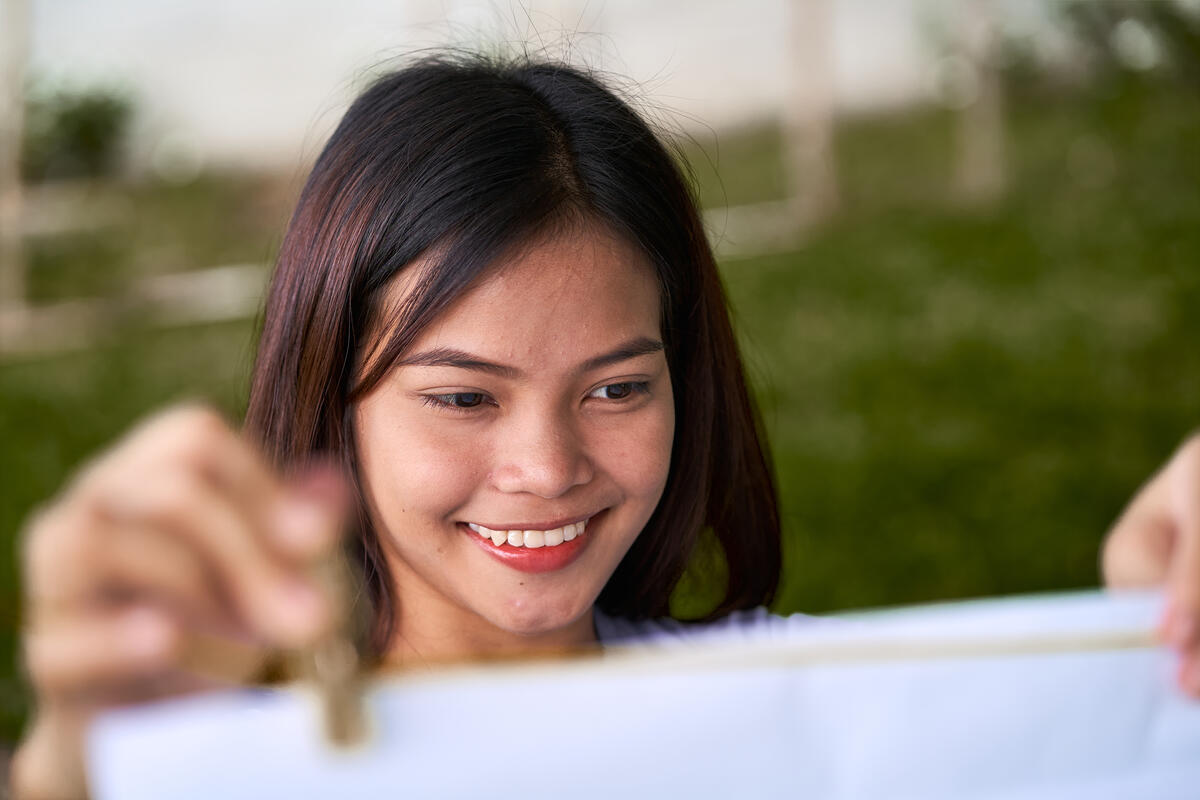 One of her memorable experiences is the training on Spiritual Nurture for Children, because it was the first time that she met other child leaders from other provinces.
"Joining World Vision activities taught me a lot, such as never giving up on what you want to achieve in life, believe in yourself that you can do things, and be a good leader so other children and youth will follow your good examples," Michaela shares.
Not only did her self-confidence develop, but she also gained knowledge about children's rights and responsibilities.
"I guess children's activities are one way to help children avoid deceitful individuals online, because children will be more aware on what to do."
'Don't give your password'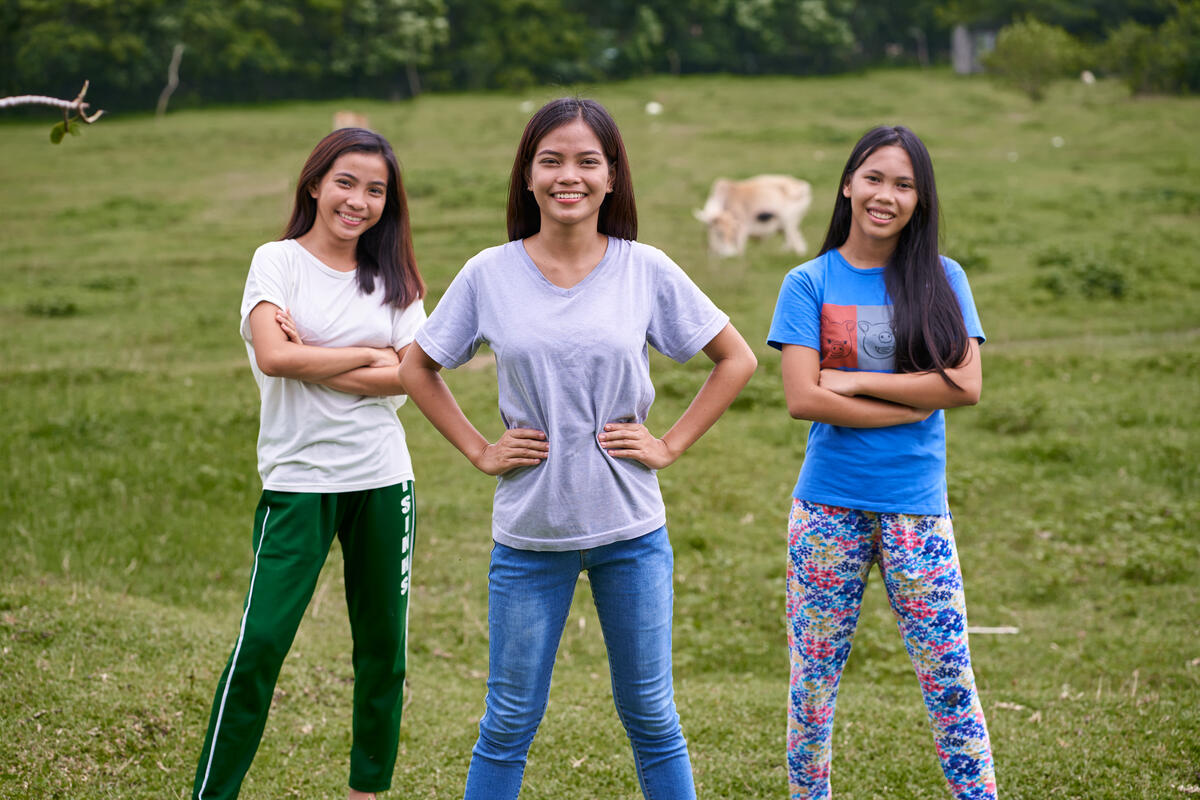 "There are two reminders that I usually share with my friends: One, never, ever give your password. And, two, never share your personal information online. I know some young people who shared their Facebook passwords and information to their boyfriends or girlfriends, which is not a good thing because who knows what will happen?"
Michaela's passion to share information led her to take an education course and she wants to become a teacher someday.
"I'm enjoying teaching children at the moment. It makes me happy to see that they are learning from what I am sharing," she adds.