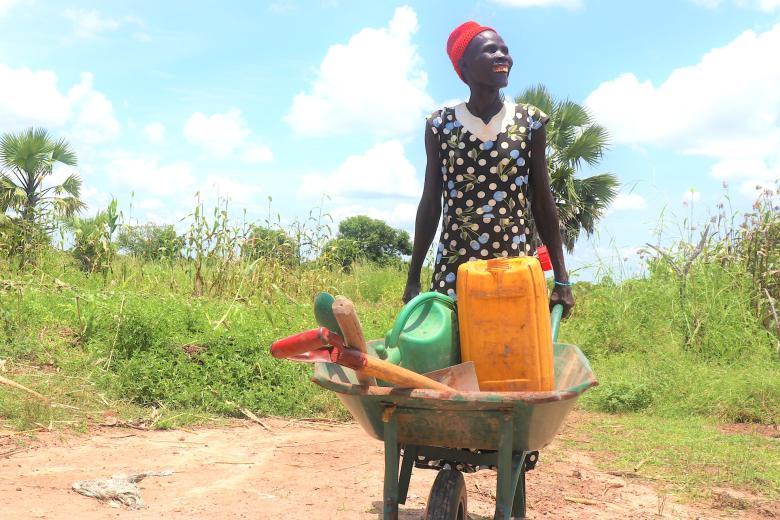 This South Sudanese widow and hunger survivor now shares harvest and skills with neighbours
Tuesday, October 20, 2020
"From my own harvest, I have provided eight households in my community with seeds and have shared my farming skills to boost their livelihoods", says Ayuek Chur Mangong.
Ayuek is a 42-year old widow and a mother of seven who is part of World Vision's food security project funded by the Australia NGO Cooperation Project in Tonj North County, a part of Warrap State in South Sudan.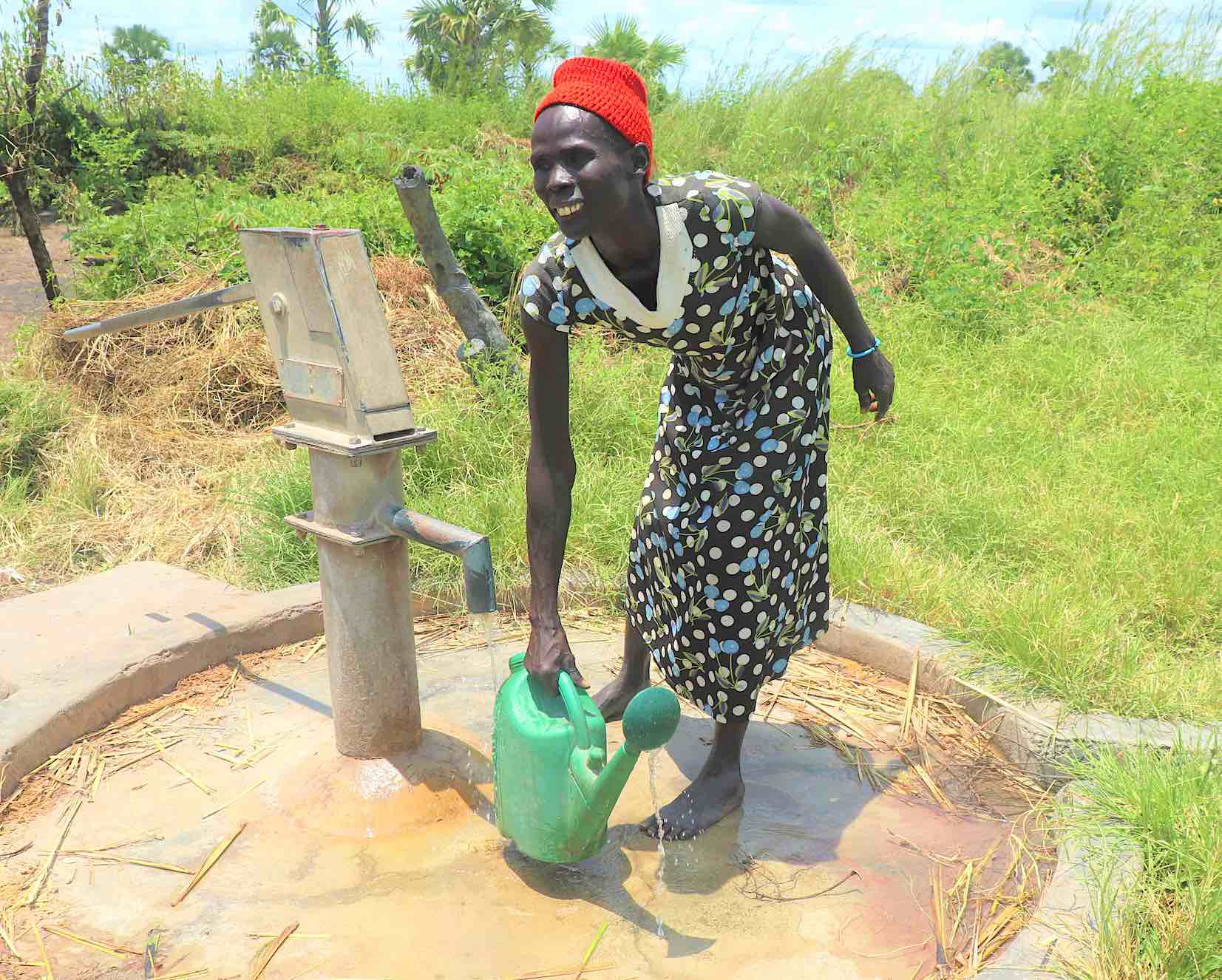 "When my husband died, I was stricken with fear because I did not know where to start or what to do with the children. My husband used to provide for us. My worries turned to stress and I started losing my sight", recalls Ayuek.
She adds, "The only food we ate every day was boiled okra and Jute. My children suffered from diarrhea and got malnourished. As a mother, it was hard to watch my children go through extreme hunger. I was helpless."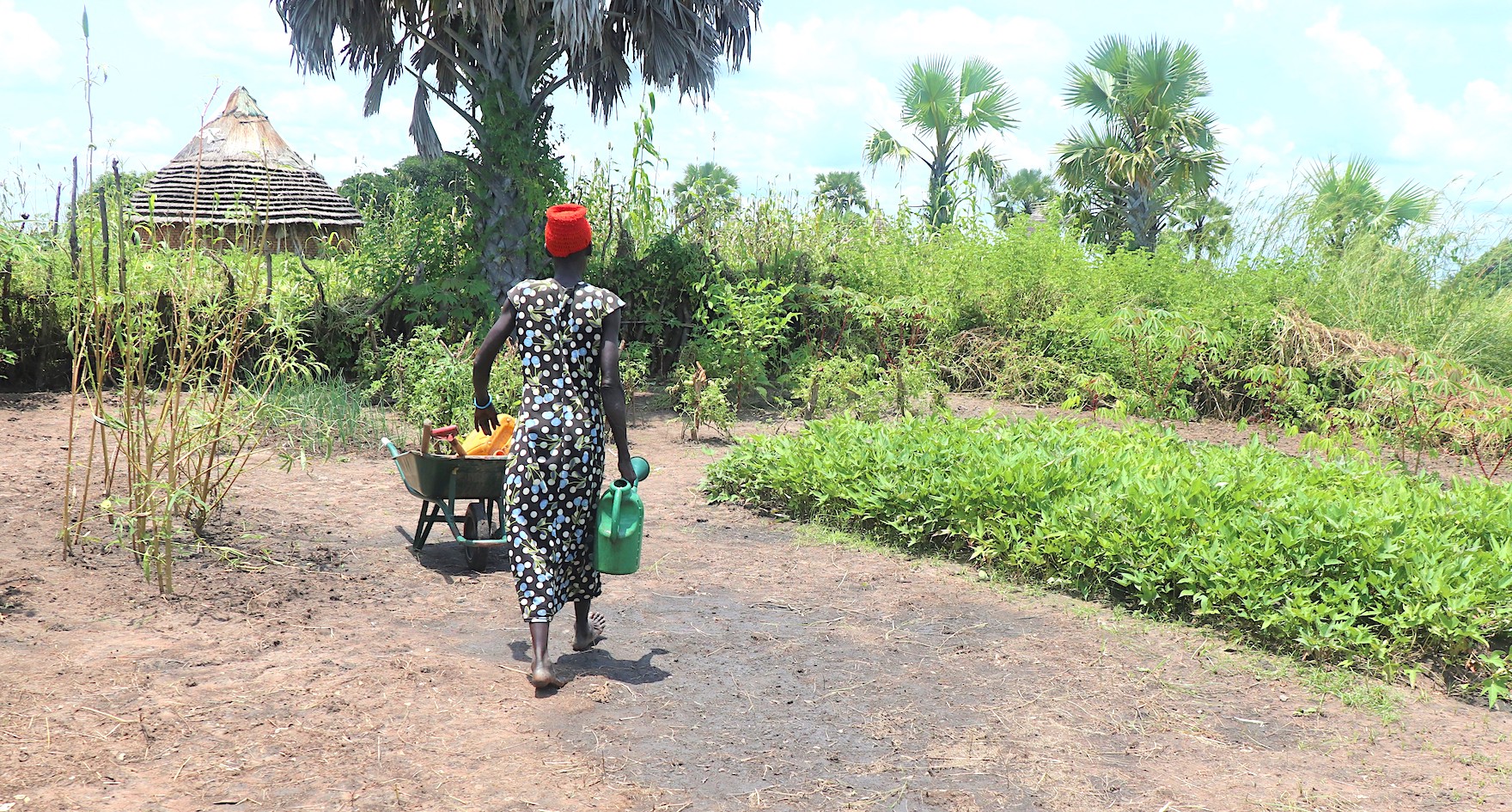 Ayuek found her way to World Vision's Integrated Food Security and Livelihood's Project funded by the Department of Foreign Affairs and Trade (DFAT) through the Australia NGO Cooperation Program (ANCP). The project supporting smallholder farmers started in July 2017 and ended on 30 June 2020.
I cannot pay back World Vision for the change it brought to my life so I decided to spread the opportunity by sharing what I learned with my neighbors.
It aimed to improve food security and livelihoods of households in Rajaf and Warrap through crop production, new methods of farming suitable for South Sudan's conditions, and marketing in Rajaf, a part of Central Equatorial State and Warrap State, where Tonj North is located. An estimated 60,000 farmers were able to participate, learn, and improve their lives through the project.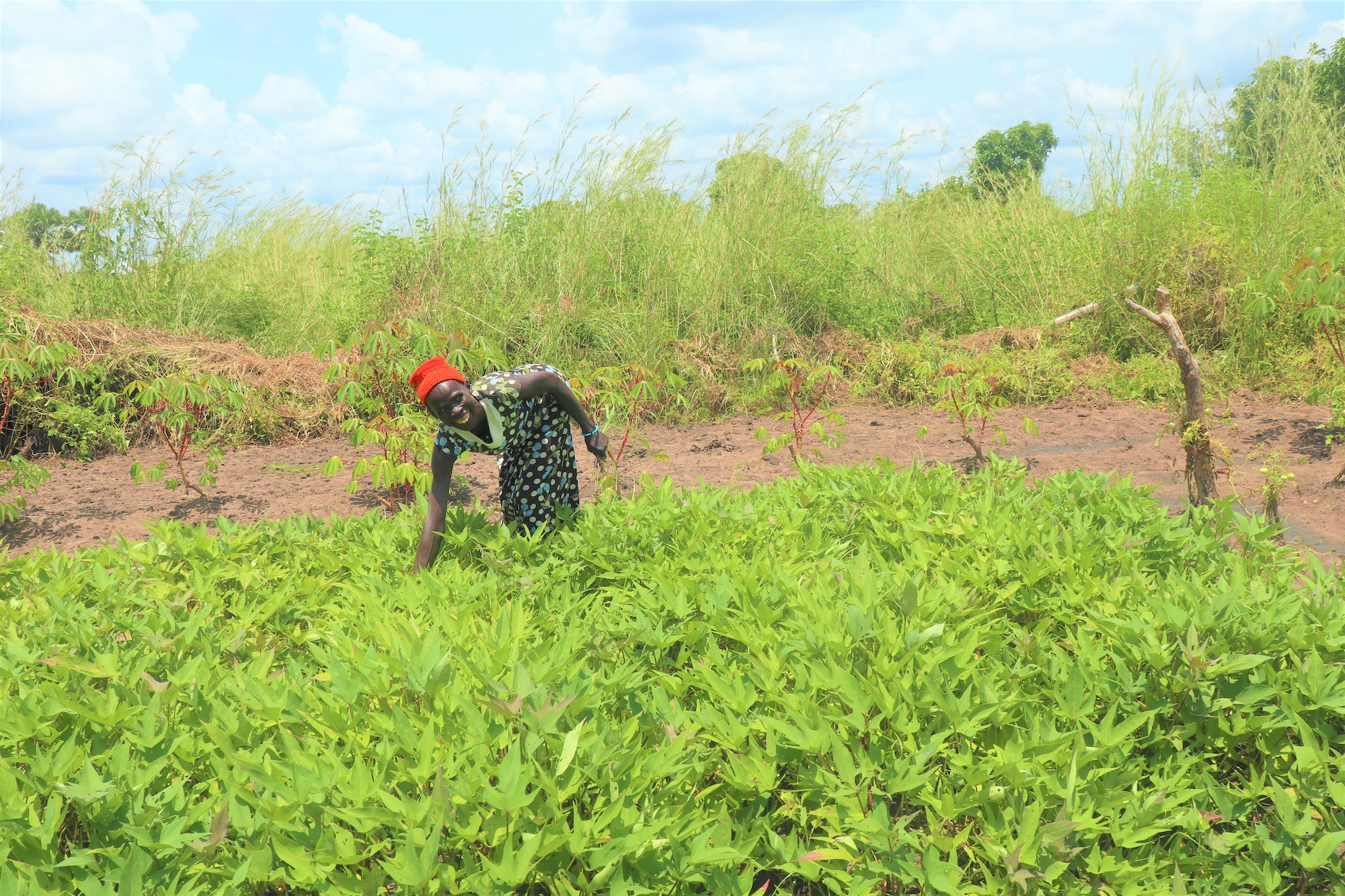 "God sent World Vision to bless my family and me with skills as well as food for my family. I was provided with tools, seeds, and training. My life changed. With the healthy food we eat from the vegetables that we produce, my eyesight got back to normal and my children were freed of diarrhea", Ayuek says.
She always made her family a priority. "Before I sell my harvest in the market, I make sure my family has enough food to eat. I cannot sell food while my children starve or suffer from malnutrition", she adds. Ayuek said she cannot pay back World Vision for the change in her life so she decided to spread the opportunity by sharing what she learned with people in her neighborhood.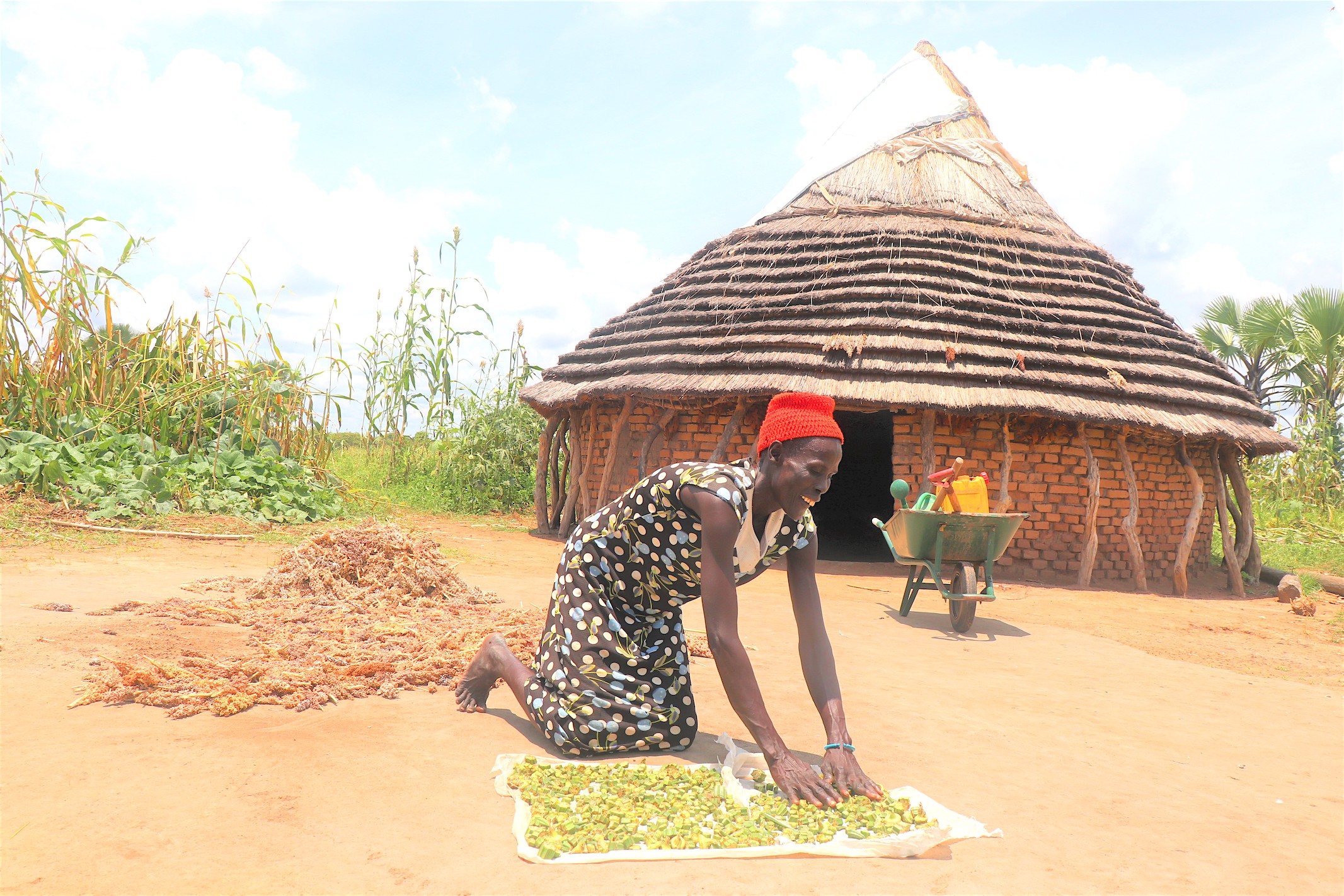 Michael Deng Mach, World Vision's Project Manager says, "Ayuek had been a very active member when she joined the vegetable group. Her willingness and readiness to learn were noticed by the field assistant officer thus she was selected to manage the mother garden. Thanks to the Australian Government for helping transform so many lives in South Sudan."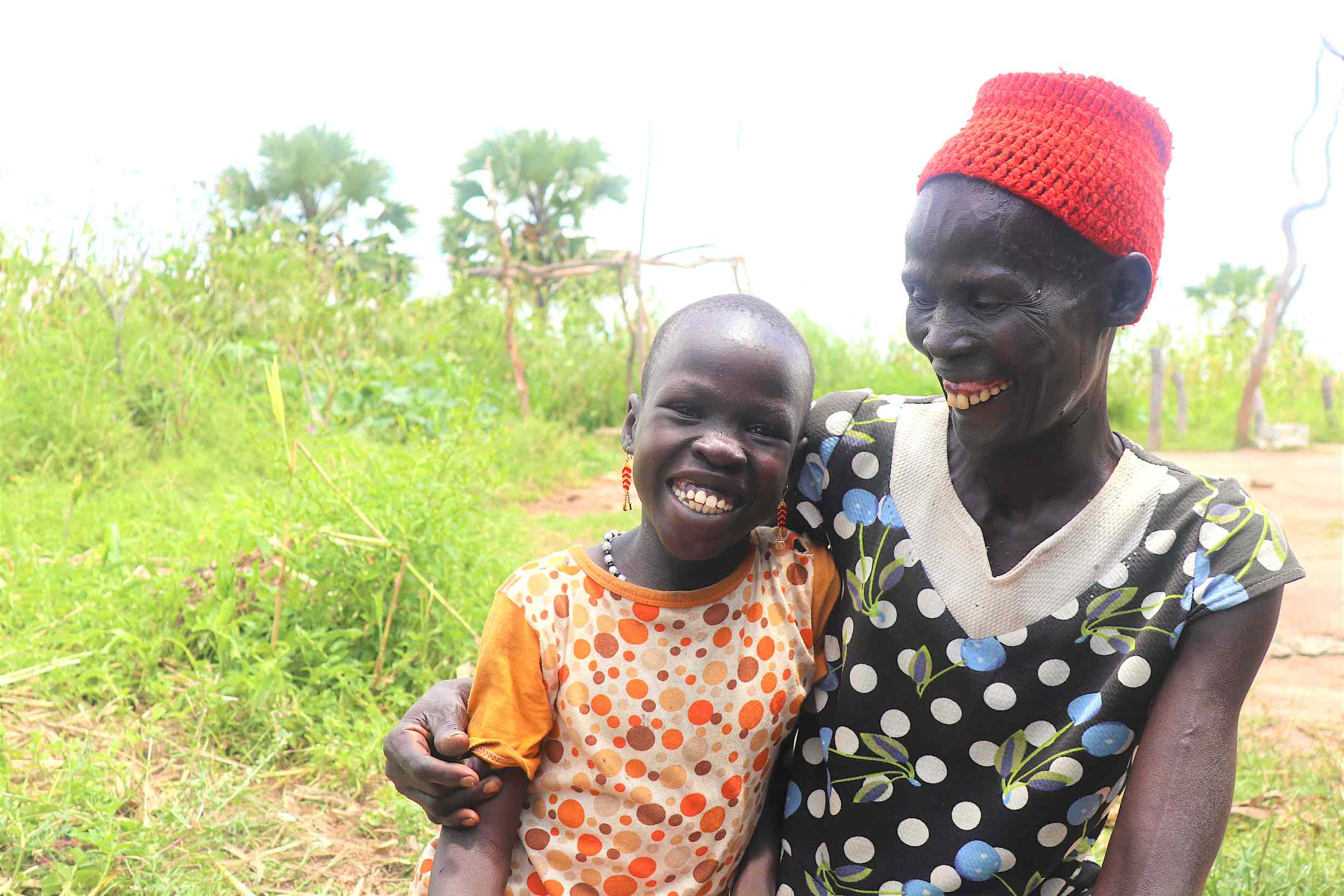 Story and photos by Scovia Faida Charles Duku, Communications Coordinator